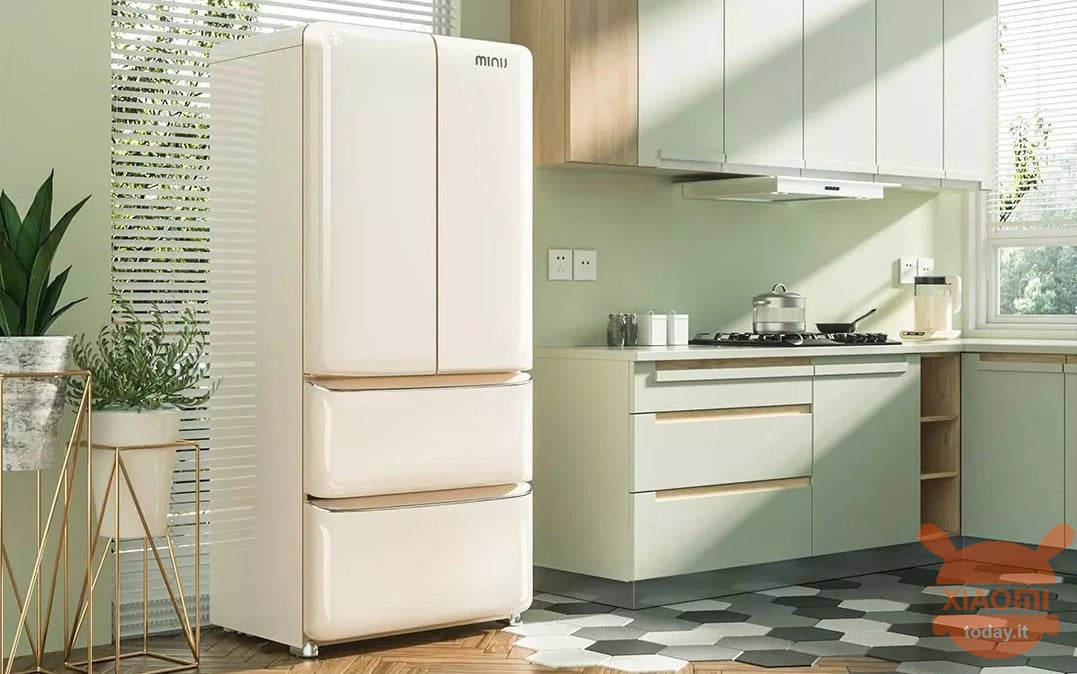 The Minij brand, part of the Xiaomi ecosystem, has just launched a crowdfunding campaign for its new Minij Retro French Smart Fridge 448L. The refrigerator will be sold in China at a price of 4999 yuan (650 €), while after the campaign it will cost 7999 yuan (1030 €).
Minij Retro French Smart Fridge 448L is the new smart fridge with retro design
The Minij Retro French Smart Fridge 448L adopts a retro style panel design created by an integrated molding process, crystal clear and bright. We then have the details embellished with a white cheese, and rounded edges that bring a warmer visual experience.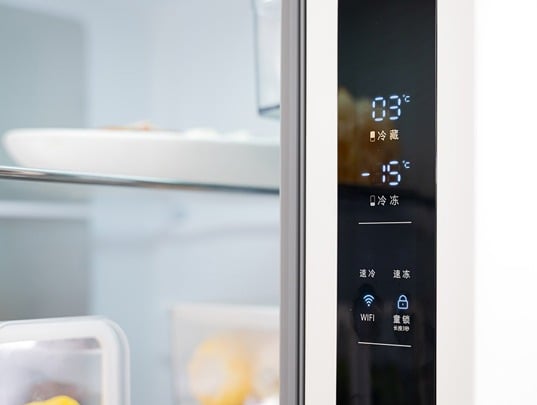 The Minij refrigerator also adopts a new hidden display on the right door, so as to allow us to maintain a retro and elegant appearance, but at the same time show us all the information on the operation of the refrigerator if necessary. At the same time, the fridge supports Mijia's app, as well as voice control with XiaoAI's virtual assistant.
Minij's French retro-style refrigerator arrives with a capacity of 448 liters, including a 295-liter refrigerator compartment and a 153-liter freezer. We also have 7 delicate storage compartments can better store meat and vegetables, raw and cooked, frozen, dry and wet.
As for the internal operation, there is a built-in dual drive frequency conversion fan and frequency conversion compressor for first-rate energy efficiency. So faster cooling while saving electricity and with more precise temperature control.
We then have an integrated F-time cooling temperature control system, with the temperature probe that monitors the temperature for 24 hours. The compressor and fan respond at any time also thanks to the uniform metal cooling back plate, which can better speed up the heat transfer and ensure a constant temperature inside the refrigerator.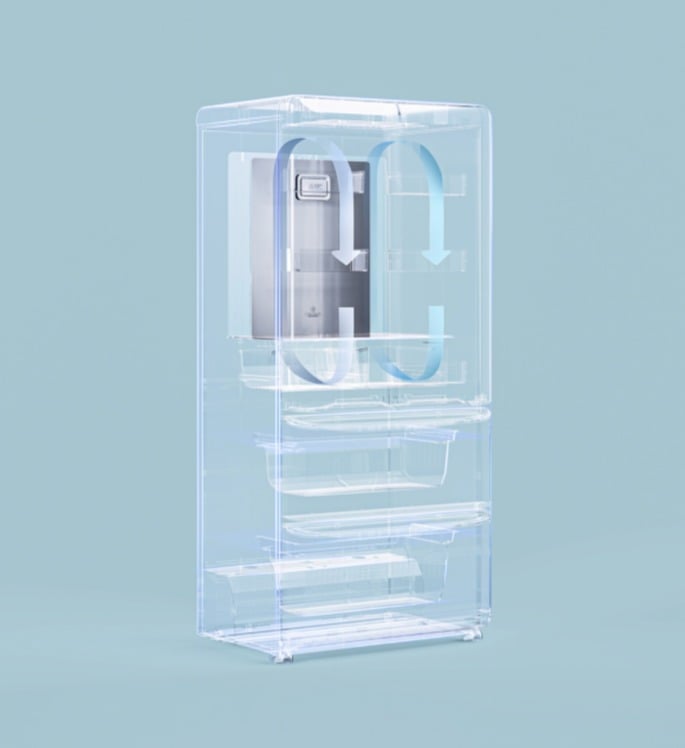 In terms of food storage, the hydrated chilled area of ​​the refrigerator uses a plant bionic moisturizing film, which can lock in 90% of the moisture in the area, effectively preventing fruit and vegetables from losing water and extending the storage period.
Finally, on the Minij Retro French Smart Fridge 448L there is an integrated technology for cleaning odors through the supercarbon absorption module hidden in the air duct, which effectively absorbs bacteria and other microorganisms, reducing the odor caused by the mixing of the foods.
Are you interested in OFFERS? Follow our TELEGRAM Channel! Many discount codes, offers, some exclusive of the group, on phones, tablet gadgets and technology.