We entered a moment of pause by the MIUI developers, but there is no lack of good news, as a sort of calendar for the release of the new MIUI 10 update for Xiaomi devices that are missing from the appeal. In fact, remember that some models have already received the update to the Global Stable and below you can find the download links in case the OTA notification has not yet arrived.
Xiaomi Redmi 7 Global
ATGRATIS Shipping from Italy 24 / 48h - Cover and Film free
Xiaomi Mi Mix 2 Recovery ROM
Xiaomi Mi Mix 2S Recovery ROM
Xiaomi Mi 6 Recovery ROM
Xiaomi Redmi Note 5 Pro (whyred) Recovery ROM
Xiaomi Mi 8 Recovery ROM
Xiaomi Mi Mix Recovery ROM
Xiaomi Mi Note 2 Recovery ROM
Pocophone F1 (BETA) Fastboot ROM
Xiaomi Mi 5 Recovery ROM
Xiaomi Mi 5 Fastboot ROM
MIUI 10 Global Stable: here is the release date for Xiaomi smartphones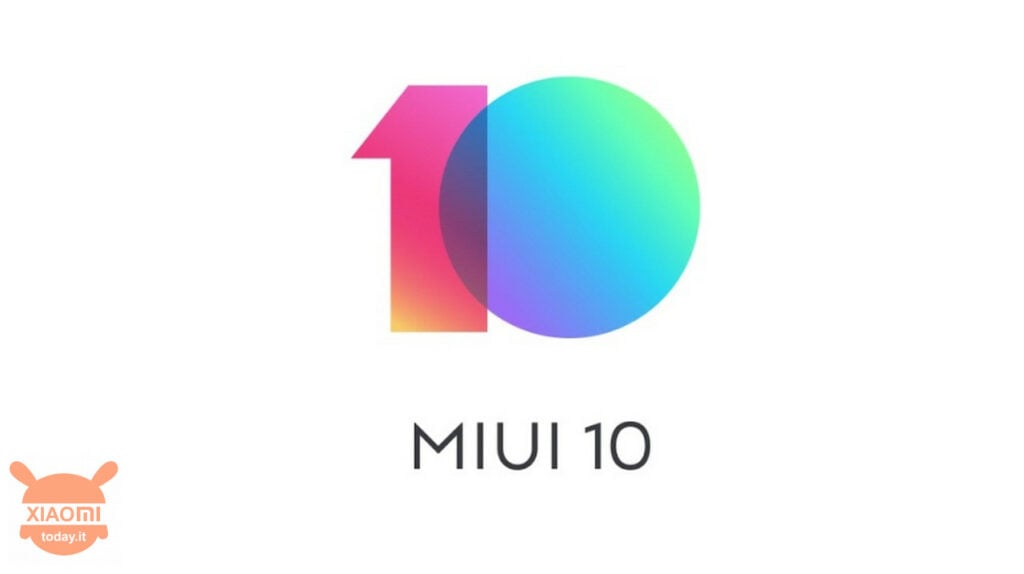 Half October

I 5S
We 5S Plus
My Notes 3
We are Max 2
Mi Max Prime
I Max
Redmi Note 5A
Redmi Notes 5A Prime
Redmi Notes 4 / 4X (Qualcomm)
redmi 6
Redmi 6A
redmi 5
Redmi 5A
Redmi 4X
Redmi 4A

Beginning November

My 4
My 3
Redmi Notes 4 (MediaTek)
Redmi Notes 3 Qualcomm
Redmi Note 3 Special Edition
Redmi 4 Prime
Redmi 3S / 3X
We recommend it, but it is not essential, always a data backup, if possible, a clean flash with every update of this type, while the most anticipated novelties concern theAI Preloading, feature that uses artificial intelligence to speed up the opening of the most used apps. Furthermore the graphical interface has been completely redesigned, making the UI very similar to what is offered by Android 9, such as the new volume slider. And have you already updated? Do you find any improvements or bugs? Let us know everything by writing in the comments box below.
Are you looking forward to receiving the new MIUI 10 on your device or have not upgraded yet and are keeping your current firmware tight? Give your opinion in the comments box below.