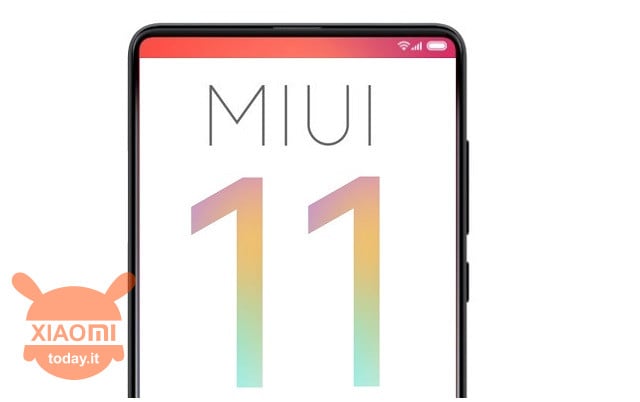 From day to day we have more and more news about the eleventh release of the proprietary OS of Xiaomi, Or the MIUI 11. This new update, much coveted by the users, is in the pipeline as we had stated the last week. Although it is not yet possible to say what will be all the features that will make this latest version of the revolutionary MIUI, we get news from day to day with respect to the characteristics never seen before. This time it's up to a far more interesting feature (in my opinion) than the dual clock and dark mode, the most anticipated of all: for now we'll call it instant voice-to-text translation, waiting for a simpler and more appropriate name. But let's see what it is in detail.
XIAOMI Mi 9T PRO 128GB Flame RED - BLU Global 6 / 128gb
ATGRATIS Shipping from Italy 24 / 48h

New feature for MIUI 11: instant voice-to-text translation
In a nutshell this feature would allow you to answer calls and talk to the person on the other side of the handset taking advantage of artificial intelligence of the assistant on board the Xiaomi (in the case of photographs we talk about XiaoAi). Below we will describe step by step how this new mode supported by the future release should work MIUI. In order to avoid big disappointments, we do not guarantee that this feature will be integrated immediately even in the global branch, since it requires the necessary voice assistant support: for this reason the arrival outside China could result slightly late compared to his native country.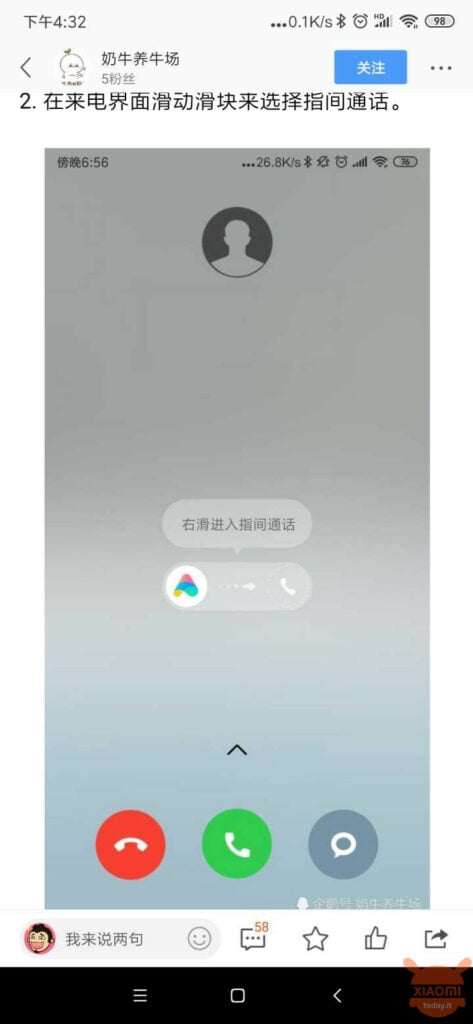 In this first image we can see how, upon arrival of the call, we could choose whether to respond in a normal manner and then swipe upwards with the green button, or use the voice assistant who will do the job for which he was named, helping us to talk to the other party. To do this, just do it swipe from left to right with the "A" shaped icon colored in the center of the photo. In doing so, the assistant will wake up and translate in text form everything we say: in reality something like this already exists for instant messaging apps like WhatsApp e Telegram, but in this case there is a difference in that the function su MIUI will be able to "predict" answers that we could choose and send with just one tap.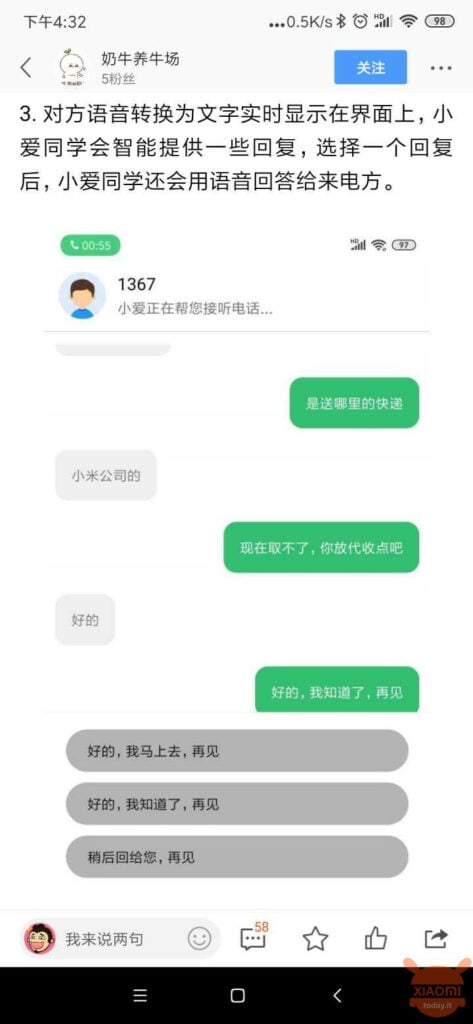 In this second image we can see in gray the choices that the voice assistant gives us based on the speech we are having with the interlocutor. This feature is very useful if we do not have the possibility of using voice messages, maybe while we are driving and our device is attached with the suction cup to the glass. But the news is not over, as a last novelty would be foreseen in this very useful function: as we need to respond quickly with a simple tap, we could have the need to listen to an audio message but not be able to do it due to force majeure. We are helped by the functionality that allows see in writing what we (and the other) have said.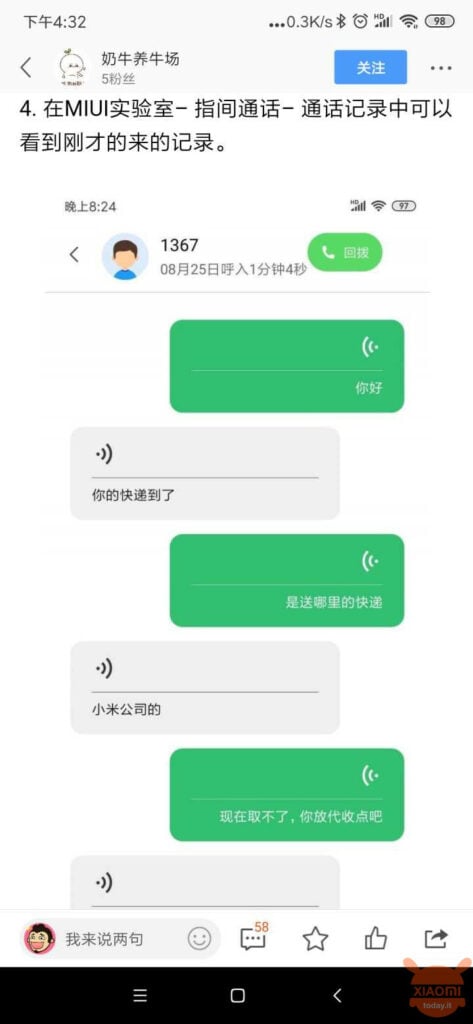 All in this version of the software that is one beta test of MIUI, would be activated through the MIUI Lab which is not available for global devices: for this reason we have previously told you that this feature may not be immediately available outside of China, but only in the near future. Waiting for the arrival MIUI 11, which name would you give to this functionality but above all it would be useful to you?
Are you interested in OFFERS? Follow our TELEGRAM Channel! Many discount codes, offers, some exclusive of the group, on phones, tablet gadgets and technology.