It was only a matter of days before the MIUI 12.5 started moving between devices with ROM Global. The day of the official announcement in Europe, the brand has communicated which devices would have been that, before the others, would have received the update. However, it is never good to trust. Already with the previous release we have seen how the company has had considerable problems regarding the release. Let's hope that this time it goes differently. In any case, the team of Piunikaweb tells us that they have been nominated the participants in the first global test. Have you applied?
MIUi 12.5 begins to show up on Global devices, but not as we think: participants who have applied for the Mi Pilot program will soon receive the first test build
Let's retrace the path of MIUI 12.5 from the moment of its release. Xiaomi has begun to accept requests from those wishing to participate in the beta testing of MIUI 12.5 (Global) on 3 February. Just a few days before the announcement. Le applications were accepted until March 1st. Two days later, today, here is the list of users sorted by Mi ID number. Below we leave you a excel file

where you can see if you too (upon request) have been accepted. If so, then the update will arrive within a few days.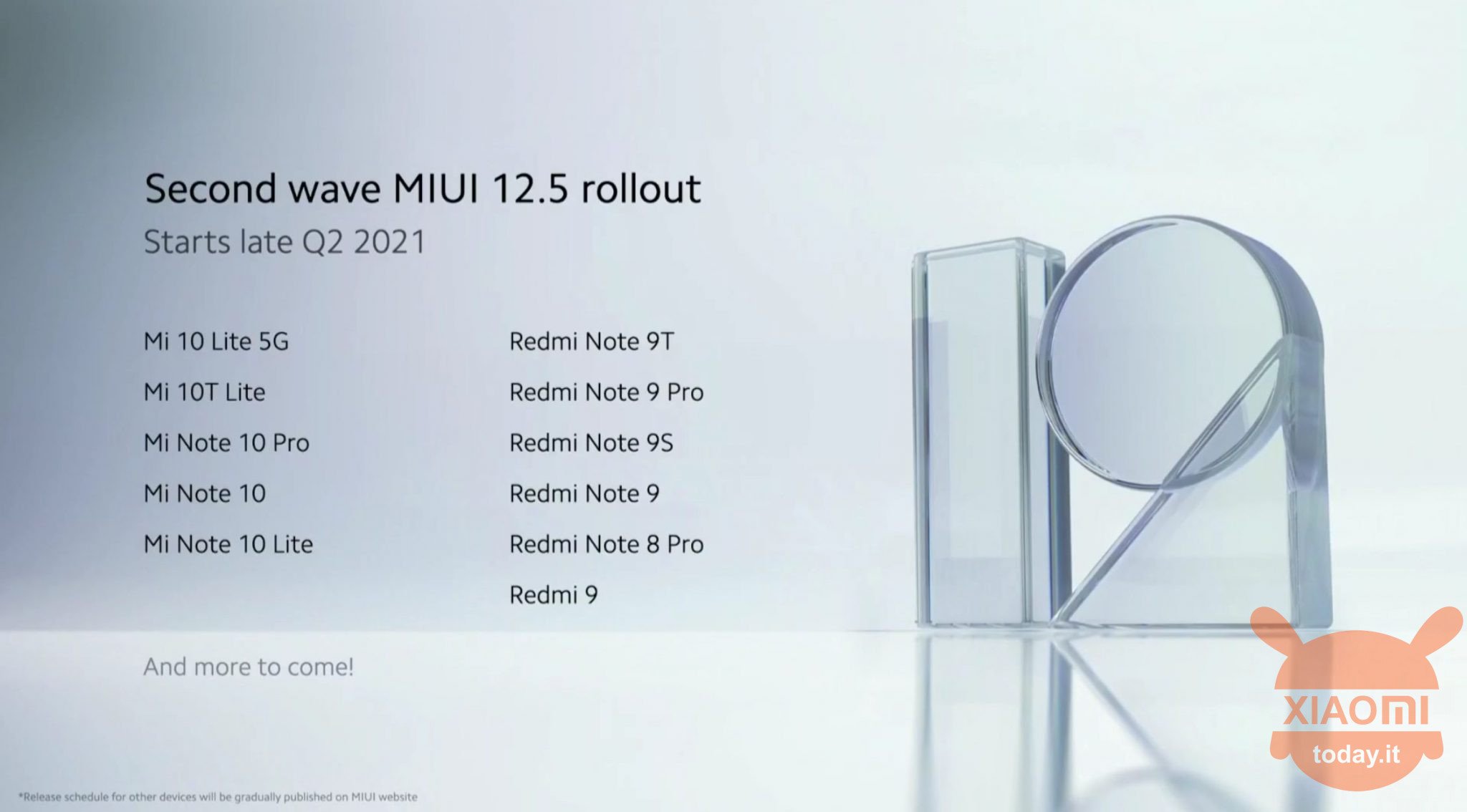 List of users sorted by Mi ID who will receive the MIUI 12.5 on trial | Mi Pilot
Which smartphones will receive MIUI 12.5? A question we would like to answer with certainty, but unfortunately for the moment only the following devices announced by the brand:
First wave
Xiaomi Mi 10T
Xiaomi Mi 10T Pro
Xiaomi Mi 10
Xiaomi Mi 10 Pro
Xiaomi Mi 11
Second wave
Redmi Note 9T
Notes redmi 9 Pro
Redmi Notes 9S
Redmi Note 9
Notes redmi 8 Pro
redmi 9
POCO F2 Pro
POCO X3 NFC
Xiaomi Mi 10T Lite
Xiaomi Mi 10 Lite
Xiaomi Mi Note 10
Xiaomi Mi Note 10 Pro
Xiaomi Mi Note 10 Lite
The second wave will gradually include 11 other Xiaomi devices, the release of which will be published on miui.com. At the moment there is no other news about it but we will not fail to let you know.
Buy on Amazon
113,90 €
183,26 €
available
88 new from 115,90 €
4 used from 118,00 €
Last updated on April 17, 2021 15:55 ⓘ
Are you interested in OFFERS? Follow our TELEGRAM Channel! Many discount codes, offers, some exclusive of the group, on phones, tablet gadgets and technology.