The market of counterfeit smartphones it's huge, much bigger than we think. But not only: i spare parts of the lowest quality and therefore those that damage not only the economy, but also the life of our devices, are the most dangerous pieces of all. Very often the counterfeiters have fun a change the hardware of a smartphone keeping the body, so that the eye does not feel the difference. A function of the MIUI 12 however, it could help us understand if this happened on our device. Such as? Via settings. Let's see the details.
Thanks to a new function on the MIUI 12 beta, perhaps we could check if our smartphone has been tampered with with different hardware pieces
A screenshot taken from the latest versions of the MIUI 12 Chinese Beta tells us that an interesting function has been inserted in the smartphone settings. Below in the screenshot, highlighted in orange, we clearly read "Hardware replacement archive". Let's assume that this feature allows you to somehow check if the device has been tampered with at a time prior to purchase, possibly.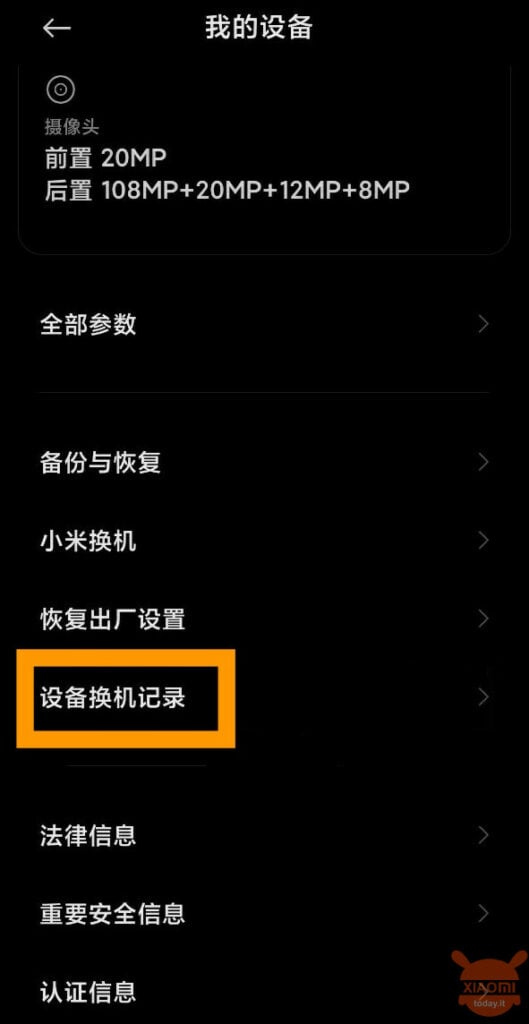 We do not know what type of hardware it refers to as we do not have additional material. This function will probably give us additional information about the repairs of our Xiaomi or Redmi smartphone. Specifically, we think, it is a sort of list that mention all the pieces that have been replaced following a repair (authorized or not). Let's think maybe when the front panel breaks and replace it with a new one, or when in a dated smartphone let's change the battery. In short, it will list all the replacement modules of the smartphone. At the moment we are not aware of details about this feature but we are sure that in the future the brand will be able to tell us more. What is certain is that it is a very useful tool, especially if you usually buy a device used.
329,89

€

369,90

€
available
4 December 2020 6: 54

Amazon.it
Price updated on: 4 December 2020 6:54
Are you interested in OFFERS? Follow our TELEGRAM Channel! Many discount codes, offers, some exclusive of the group, on phones, tablet gadgets and technology.