MIUI 13 is about to debut. In less than an hour we will know all the official news of the new Android skin that will debut with Xiaomi 12. This smartphone will also arrive today even if, for now, only in China version. However, the experts of the Spanish team MIUIes have found out preview one news of MIUI 13: Mi Siesta. As the name suggests, it is an app, a service, dedicated to users who like to take naps. Let's see how it works and where it was discovered.
MIUI 13 will debut today together with Xiaomi 12. In the meantime, here is the first all new feature called Mi Siesta and dedicated to naps
Siesta me was discovered by members of the Spanish team by analyzing the version MIUI 13 Global, with European ROM. Specifically, the build number analyzed is 13.0.0.1.SJAEUXM and among the many innovations that the new version of the customization level brings, one of these is a new system application called Siesta me. Before seeing it in detail we communicate that we expect it in the next few hours and days new features of the Android 12-based skin will emerge.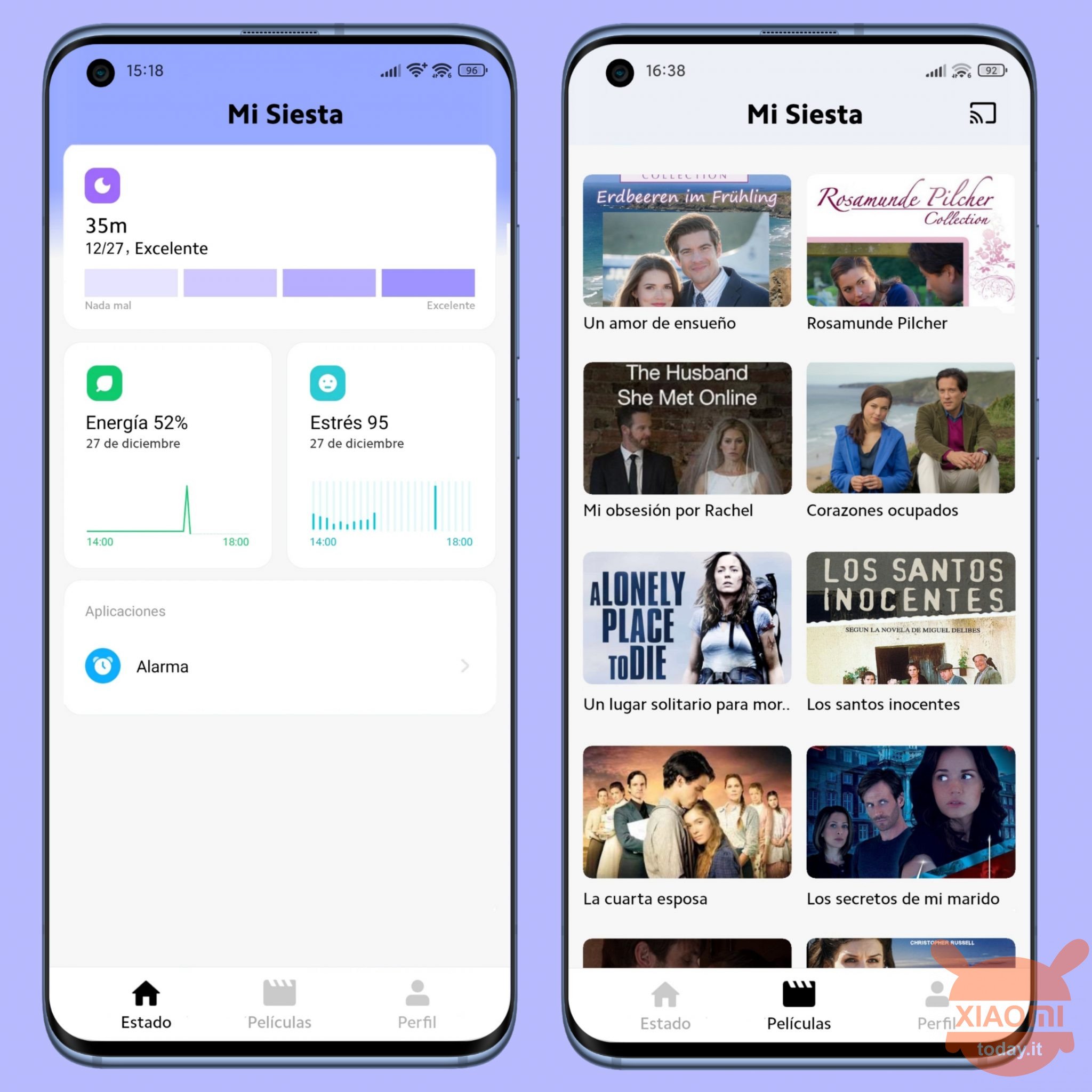 This application appears to be exclusive for Spain for now, but it does not mean that it does not reach all of Europe and also in Italy. After all, siesta is a global and not just a Spanish habit. In any case, how does it work? The application is divided into 3 sections. The first section is intended to record the sleep time of the nap, as well as its quality, stress level and energy recovered based on the data obtained during the break itself. In the first section it is also possible add an alarm, being able to choose different predetermined times depending on the type of nap you want or choose a time based on user data.
I compatible devices with sleep data recording are:
Mi Smart Band 5
Mi Smart Band 6
My Watch Lite
We Watch
Redmi Watch 2 Lite
Redmi SmartBand Pro
In second section we find a list of movies commonly called "desktop movies", with the ability to share on a Smart TV using Chromecast. This section is aimed at falling asleep easier thanks to these types of movies that help to induce sleep. There third section instead it is the personal profile, where we will enter all the data relating to our person.
Redmi Note 10 5G | 4 GB - 128 GB | Grey
9 December 2022 9: 21

Amazon.it
Price updated on: 9 December 2022 9:21