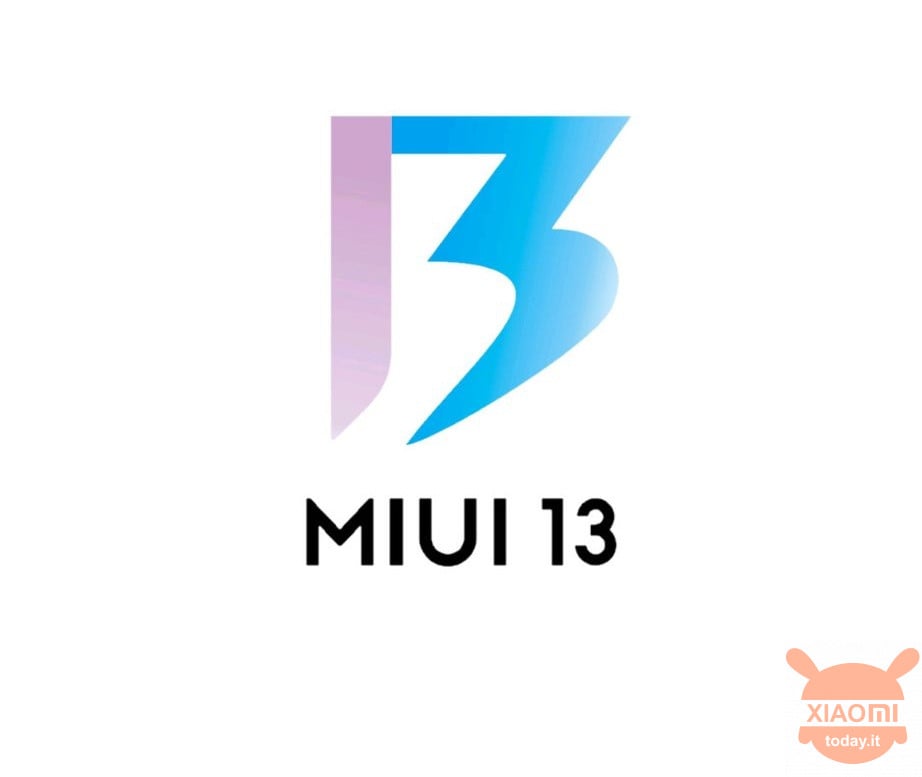 Personally I never believed those leaks that spoke ofMIUI 13 exit in August together with Xiaomi Mi MIX 4. And in fact I did well not to believe it, since Lei Jun, CEO and patron of the Chinese company, has well thought of revealing when officially the thirteenth version of the Android skin will debut. There are many sources that stated without any certainty and without having any data in hand that the debut was scheduled for August, but in reality Xiaomi's customization will debut at the end of the year, to arrive on devices in the 2022.
When will MIUI 13 officially come out? Finally Lei Jun thinks to tell us, removing all doubts. It will not be in August but at the end of the year
During yesterday's meeting, Lei Jun spoke to reporters who asked several questions. Let's try to summarize the essential points of the interview. First of all, what interests us most is the MIUI 13 release date. As we can see in the photo below, which was extracted from the full conference, MIUI 13 will only be released at the end of the year. This means that the first smartphones will not receive it until the beginning of 2022. Clearly this mainly concerns the device with ROM China. For the Global there will be a wait.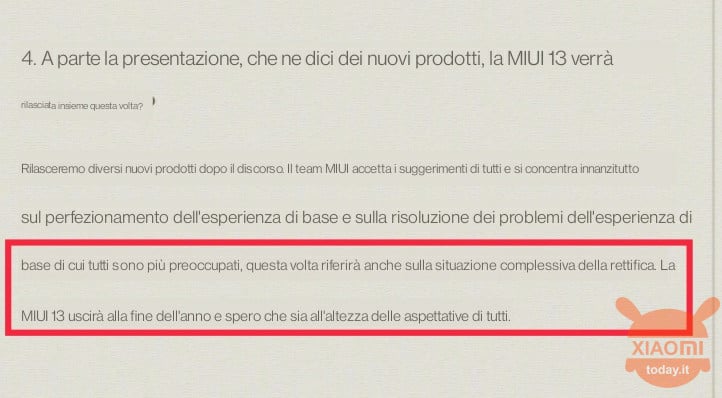 But having said that, what will the features integrated into MIUI 13? One of these concerns the reload animation. According to what we discovered a few days ago, the skin will allow you to view the charging power in real time. This means that we will be able to see at any time how many W our smartphone is charging.
The shell will receive, among other things, a new one game mode. Put simply, the games can be started in a smaller floating window), as if they were floating windows (or floating, as some call them).
Another feature is called Memory Fusion Technology. This is a RAM expansion due to a special virtual partition created in the flash memory. Memory Fusion technology is not new: it is already available in beta versions of MIUI 12 for some models in China, but in MIUI 13 it will work at the system level for all smartphones. We also know this technology why Oppo already uses it.
On the new version of MIUI there will be a new rendering system, new effects, icons, fonts, animations and backgrounds.
28 September 2022 9: 56

Amazon.it
Price updated on: 28 September 2022 9:56