Are you interested in OFFERS? Be smart and subscribe to our Telegram channel! Lots of discount codes, offers, pricing errors on technology from Amazon and the best online stores.
We are all anxiously awaiting (more or less) the arrival of MIUI 14, Xiaomi's next custom Android skin. According to members of the development team, next-generation customization promises an experience that has never been so fluid. In addition to this, it seems that the software will be extremely light thanks to the removal of ads and bloatware. But it is not only this that is lightened: a branch of MIUI just died. Let's see which one.
Xiaomi says goodbye to the MIUI closed beta weekly. The developers from November 28 will cease the project. But what does this entail?
Before seeing the news, let's make some assumptions. We Western users, unless we are hardened developers, we won't have to worry. The news we are reporting concerns only one of the branches of MIUI China. Specifically, let's talk about the branch closed beta weekly, which we do not even remotely know in reality. Having said that, let's move on to the news: the MIUI closed beta weekly branch will cease to exist after 11 years (after 575 weeks of development to be precise). The announcement comes directly from the Chinese community.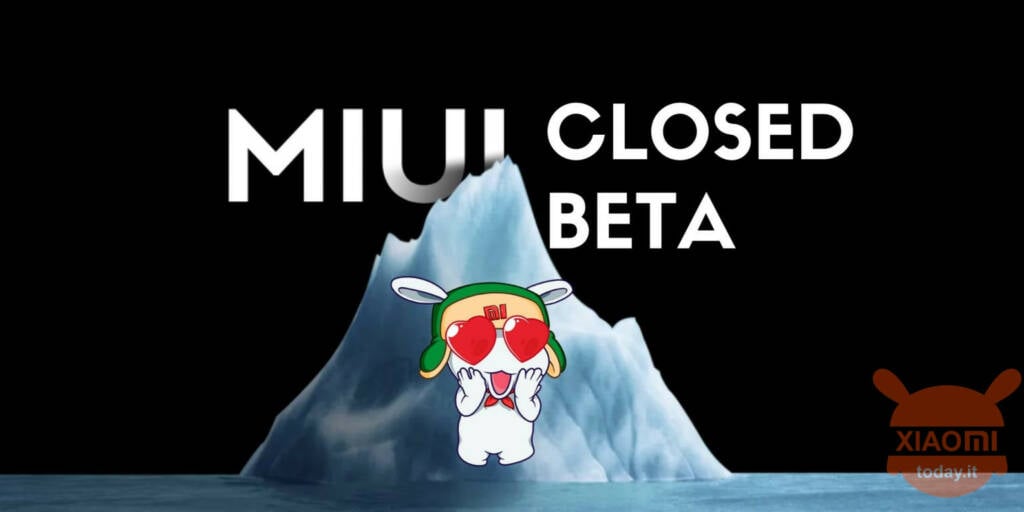 The moderators, on a dedicated post, stated that as of November 28 of this year, it will only be possible to consult all threads related to the MIUI closed beta weekly. No one will be able to publish news related to the MIUI in question on the community. It is worth mentioning that this branch was for the exclusive use of developers and not users. It is from this branch that then the release for beta users started and only then for us (although the process for releasing updates is more complex than that).
But having said that, we ask ourselves: what will this entail? For the moment we will not see any changes on our smartphones. Indeed, all Global branches of MIUI will continue to work as before. For completeness of information, we will briefly report below how the different branches of the Xiaomi Android skin work.
There were three types of updates, or rather versions:
versions stable: Those with a build number such as V13.0.1.0.SKBCNXM (China) or 13.0.1.0.SKBMIXM (Global). We advise you to read this article to understand all branches of MIUI well;
versions beta public: those characterized by a build number such as V13.0.3.1.27.DEV;
versions closed beta: these were published 4 times a week and were characterized by a build number like 22.4.27 (perhaps those who use the Xiaomi.eu ROM know them better). From tomorrow however, no one will use them anymore, not even the Xiaomi.eu team.