Many are enough megapixel for a better photo? I really do not think so MIUI is proof of this. The confirmation also comes from the developers of XDA, always working to give us an ever better user experience and a few more gems to taste Android in all its beauty. This time they made the bang and they discovered some news coming to MIUI room: Ultra Wide Angle, Custom Watermark and more. These small details that for many are insignificant show how Xiaomi, through software updates, is flattening the gap between her the most famous brands in the camera. Let's see together what it is this time.
Xiaomi Redmi 7 Global
FREE Shipping 8 / 10gg - Cover and Complimentary Film - Italy Guarantee 🇮🇹
New MIUI camera: Ultra Wide Angle, Custom Watermark and more
The community of XDA developers, through a teardown of the camera application MIUI has managed to steal important news regarding the new features that will come with the next updates.
Ultra Wide Angle
First of all this teardown shows that the Chinese company is working on the function Ultra Wide Angle, Namely the Ultra Wide Angle: this would represent a great novelty as far as today Xiaomi never had a spartphone that supported this function in his camera. The team developer has found strings that suggest that Xiaomi will introduce this mode Ultra Wide, but we do not know on which smartphone, although we can speculate that it will already be on board the new smartphone Get me from 48 megapixel coming out in a few days.
Custom watermark
Another novelty discovered by the team is the customization of the watermark on the photographs. When we turn on a device for the first time Xiaomi we will find one watermark in the lower left corner of the application that reads "Taken from ...". With the next updates it will be possible customize the writing immediately below this wording, changing a maximum of 15 letters: he has tried it for all the junior member franztesca.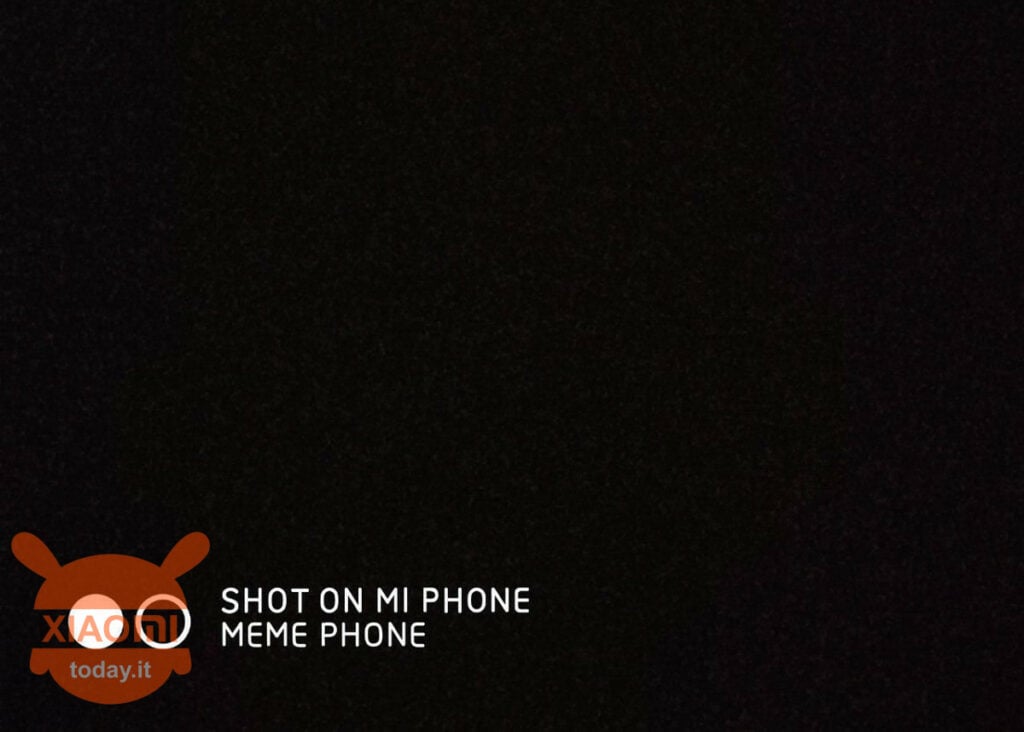 Live Music
This function is quite interesting as it will allow us to do the chores we do with applications like TikTok: we will be able to make small videos and mount a track stored on the device, so as to create a small animated video with music to our liking. This mode, through the app TikTok is very popular in China and we are sure that you will receive many praises here too. Among other things a few hours ago Xiaomi announced one strategic partnership with this company: will it be for this reason?
Customizable bokeh and beauty effect
Also in the selfie area there will be some news as it is Xiaomi has in mind of implement the bokeh effect by customizing the depth parameters of the blur effect. Moreover, thanks to the purchase of the company Meitu happened a few months ago, Xiaomi has decided to implement also the filter question: through algorithms taken from this company, it will be possible to use beauty effects even more functional extending them not only to the face but to the whole body. It will therefore be possible to make certain parts of the body more beautiful ... useful function? Who knows, but in China it works.
Motion Photo
This mode of Google allows take a picture by taking a few seconds before shooting. This mode is receiving so much success and the team seems to suppose that this will be a new feature that Xiaomi will implement in its MIUI camera, despite the lack of concrete clues.
For the moment this is what the XDA team found. There will be updates, so stay tuned and follow us. So many news are in the forge and it is only a matter of time before that Xiaomi delight us with some gifts. Nothing escapes the eye of XDA: we remember the leak of a few days ago according to which Xiaomi he would be working on one possible Mi A3, with name of art "orchid_sprout"
Are you interested in bidding? Follow our Telegram Channel!
A lot of discount codes, some exclusive offers from the group, phones, gadgets and gadgets.