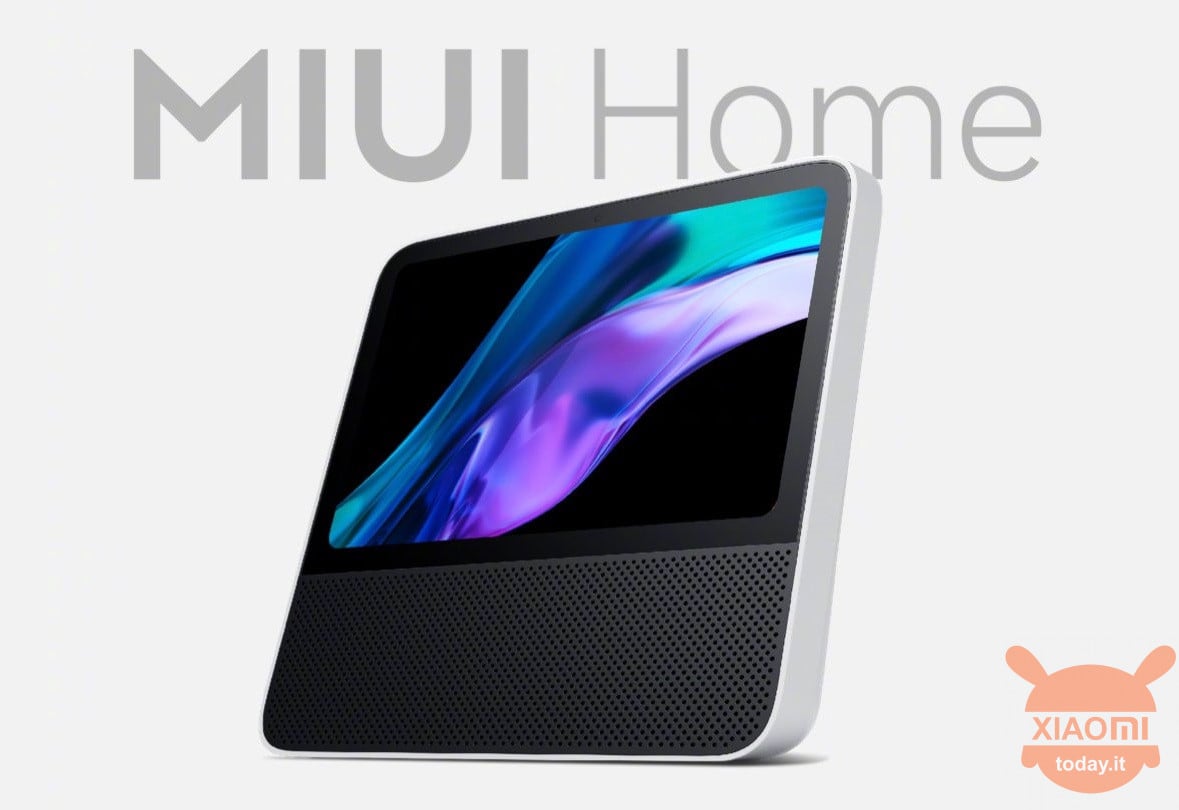 At the Xiaomi 12 series presentation conference held last night, the Chinese smartphone maker also unveiled MIUI Home, an operating system made to transform the brand's screen speakers into a smart home control center that supports thousands of Mijia devices.
MIUI Home announced: the new operating system for the brand's touch screen speakers With the all-new homepage, smart devices throughout the home have been reorganized, with a clearer display and easier to adjust to your liking. It also allows you to keep track of the status of the house in real time.
The MIUI Home operating system will be launched in mid-January 2022 and will support the Redmi XiaoAi Touch Screen Speaker 8 ″, the Redmi XiaoAi Touch Screen Speaker Pro 8 ″ and the Xiaomi XiaoAi Touch Screen Pro 8. Furthermore, to celebrate the arrival of the new MIUI Home system, from December 28 to January 3 the three smart speakers with 8-inch screen will be discounted by 100 yuan (13 euros), clearly this is an offer dedicated to Chinese users.
Recall that the XiaoAI touch screen speakers are known in China as the "small desktop smart TVs". These devices are capable of playing content from the 6 most popular video platforms of the Asian country, including Douyin, iQiyi, Youku, Tencent Video, Mango TV and Bilibili. In particular with Douyin there is a new interactive mode to change the video being played with voice commands, therefore without the use of hands.
In addition, the touch screen speakers from Redmi and Xiaomi can be connected to smart cameras and doorbells, so you can view the status of smart devices throughout the home directly on the screen. This is also thanks to the support of voice commands or alternatively with the touch screen.
In fact, the touch screen speakers fully support voice commands and can be used for over 1600 functions. Whether it's asking for the weather or checking road conditions, just ask XiaoAI's virtual assistant.
Xiaomi Mi 360 ° Home Security Camera 2K
6 used by 52,37 €
1 February 2023 8: 43

Amazon.it
Price updated on: 1 February 2023 8:43