Just like Xiaomi, Mobvoi is also pushing the boundaries of its original sector of belonging. In fact, after having made itself known in the smart wearable sector, allowing everyone to take advantage of the potential of the Wear OS system, thanks to cheap smartwatches, the Chinese brand first continued its climb to success with a series of TWS headphones to land today with a device you hear about poco speak in the technological field but which could benefit many users.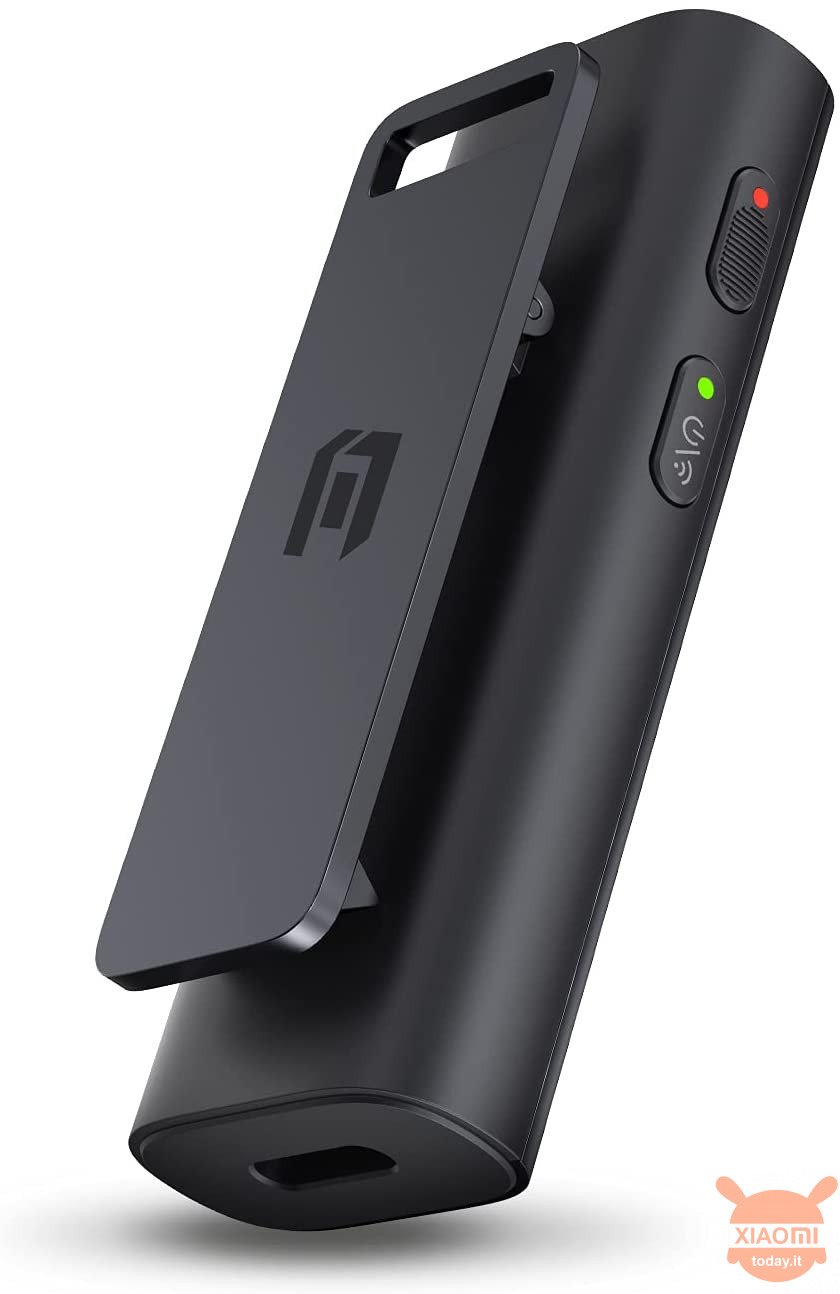 We are talking about the Mobvoi AI Recorder portable recorder, equipped with an artificial intelligence system inside, but before talking about it specifically, it is also good to underline the construction quality of the gadget which is proposed with an ultra-resistant metal structure and treated to resist scratches and bumps. There is a double microphone with noise cancellation algorithm by means of AGC technology, which also works in the equalization of what we are recording.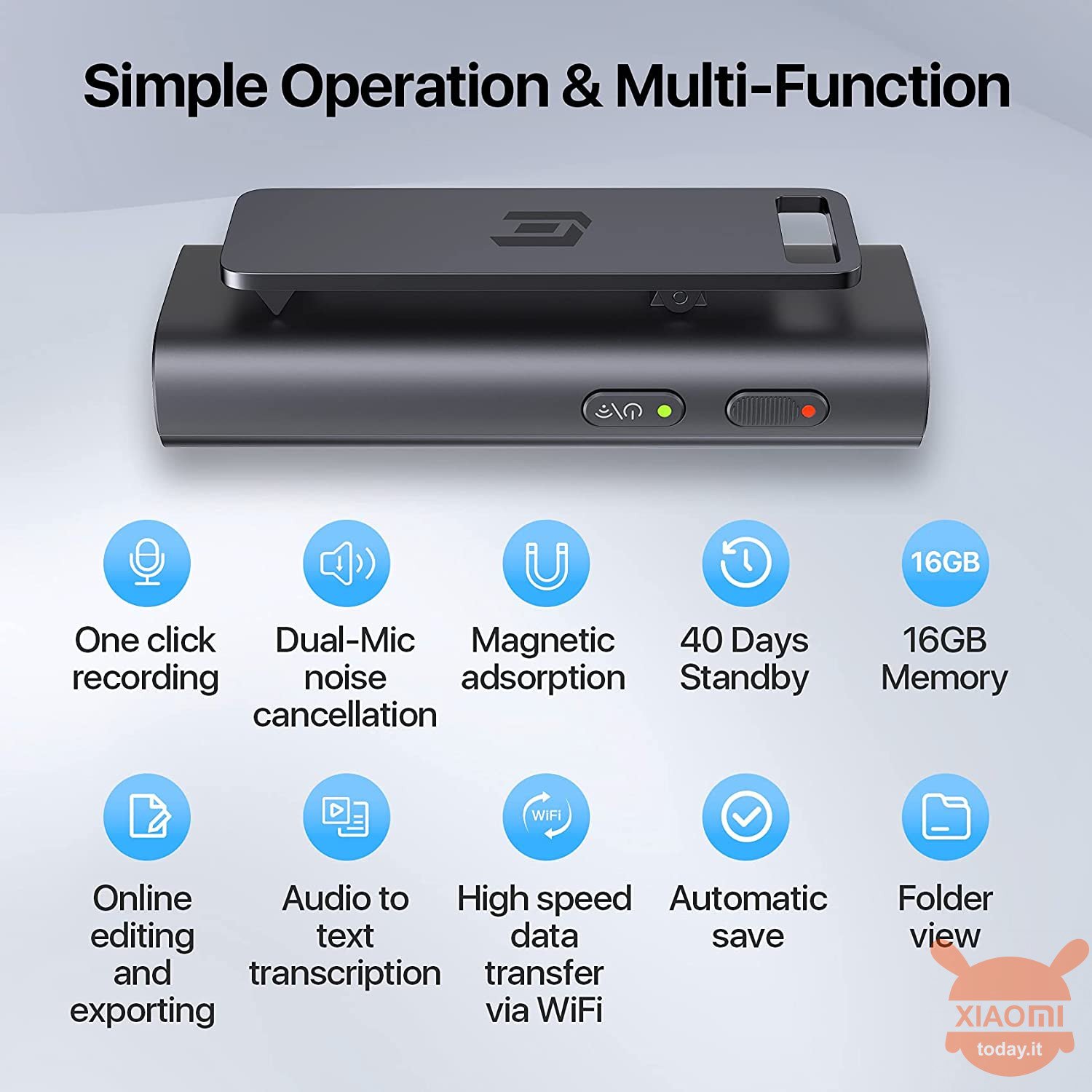 Mobvoi AI Recorder is the new portable recorder with artificial intelligence suitable for students and professionals
Despite the small size of Mobovi Ai Recorder, inside there is a 16 GB memory capable of storing up to 500 hours of recordings in .MP3 and .OGG format, but the interesting thing that makes this product almost unique is the possibility of transferring everything via WiFi or Bluetooh, while the artificial intelligence of the Mobvoi recorder will allow you to transcribe what is recorded in real time, returning an editable and shareable text file.
Imagine the application scenarios ranging from the student to the journalist, but also all those professionals who need to take notes on the go and who subsequently need to write down their ideas. Among other things, it is also possible to make a summary through the keywords of the text. Mobvoi AI Recorder is powered by a rechargeable 300 mAh battery via Type-C input that offers an autonomy of about 10 hours of recording and 40 days of standby.
Are you wondering how long you have to wait before you get started? Nothing could be simpler, as the smart recorder is already available for purchase on Amazon at the price of € 99,99, by clicking on the banner below.
Mobvoi Mini Digital Voice Recorder Noise Reduction Portable Magnetic Transcription Audio to Text ...
30 January 2023 23: 42

Amazon.it
Price updated on: January 30, 2023 23:42