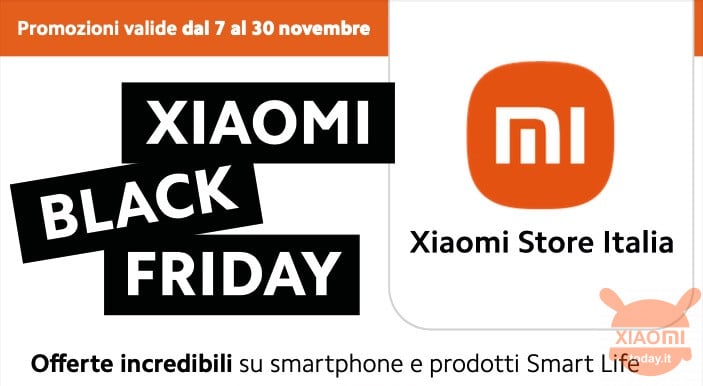 As every year it will be a November with many offers thanks to the events of the single day, black friday and cyber monday ... but not only! At the Xiaomi Store, both physical stores and online and, the offers that will accompany Xiaomi fans until Christmas have begun.
In the Xiaomi Stores comes Black Friday
The products on offer are many, from telephony to large Xiaomi ecosystem, with a selection that embraces beauty, fitness, office and smart objects for the care of small pets.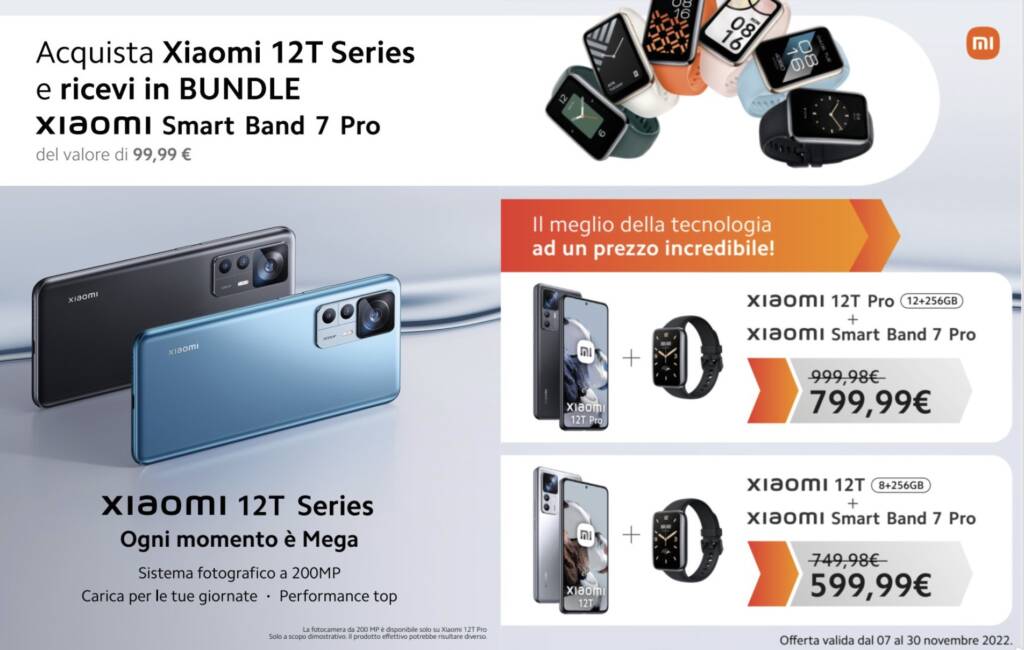 Among the news of this month, we point out the Xiaomi 12T / Xiaomi 12T Pro bundle paired with the Xiaomi Smart Band 7 Pro, three brand new products that are enjoying great success.
In addition to the already discounted price, by purchasing a Xiaomi 12T 8 + 256GB or a Xiaomi 12T Pro 12 + 256GB, you will immediately receive a free Xiaomi Smart Band 7 Pro worth € 99,99. This bundle is a exclusive available only in Xiaomi Stores.
The Redmi Note 11 series is also on promotion with important discounts on all models starting from the base model Redmi Note 11 4 + 128GB which is available for € 189 up to the Note 11 Pro 5G which is discounted by € 100.
For those who need a cheap phone, perhaps to use as a second number, the small one is available Redmi A1 at € 89,99 which offers basic functions but which lacks nothing for everyday use.
Smart Life products on offer
There is no shortage of the products most loved by Xiaomi fans, those of Smart Life.
Starting with the new bluetooth headsets Xiaomi Buds 3, the new Redmi Pad, but also the Smart air fryer, the excellent ones robot vacuum cleaner, cordless brooms and a huge amount of gadgets and technological products for the home and daily life.
The list is very long and we advise you to browse the new flyer at this link, to visit the website or if you are lucky enough to have a Xiaomi Store store near home, go and touch the offers of this period.