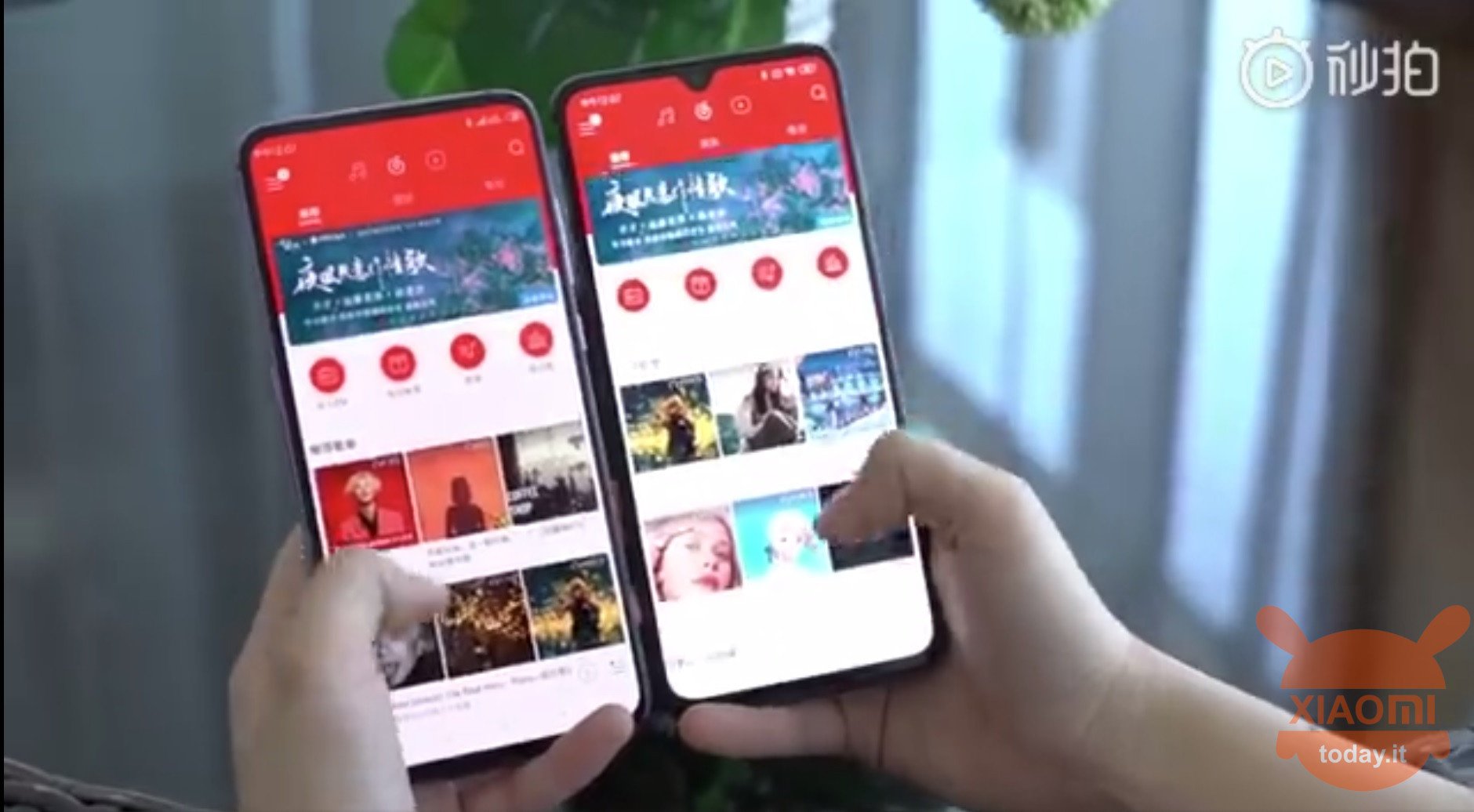 Just talk about concrete matters like Xiaomi Mi 10: let's pay some attention to the futuristic side of technology! Seriously, as you may have understood from the title we have news about a Xiaomi with camera below the screen. If you remember correctly, in June last year a video was posted, posted on Weibo by the president of the company Lin Bin, which showed a smartphone prototype with hidden front sensor below the display. We had also addressed the discussion of how difficult it was to accomplish such a thing (among other things also Oppo he is trying) but apparently the device in question is already in someone's hands.
The Xiaomi smartphone with a camera under the screen seems real
From sources we trust blindly, we came up with a short clip that would show the device that the president Lin Bin decided to show last year. As evidence of the fact that it is one Xiaomi and not of any other device there is the unmistakable logo (and writing) of XiaoAi, the native digital voice assistant of Chinese MIUI.

As we know, the technology mounted on this device is called DEMON and it is currently unclear on which device it will be mounted. Here we do not want to speculate which of the next devices Xiaomi will integrate this innovative sensor, although it is rumored that it will be the Mi Mix 4. After all it is possible: the Mix series stands for design and technological innovations as well as the series Find X

does the same for Oppo.

One thing that seems to show through the video is that i problems to which Lu Weibing was referring, regarding the unripe times of this technology, may have been resolved. We refresh your memory a little. Two were basically the most problematic points of the CUP (Camera Under Display).
a contradiction between the concept of ppi and transmittance: if a display has a "pixel per inch" ratio as high as what we have in the latest generation devices, a strongly deteriorated image is created due to the light that passes through the screen to arrive to the photographic sensor;
secondly, if the ppi ratio is decreased, there will be too pronounced a difference in height between the section of the camera and the remaining one.
As we said, from the video it looks like no annoying effect showed up at the top of the smartphone. It is true that the forehead of the device is all black, but in any case something should be noticed since the le are shown camera application icons. We firmly believe that by this year Xiaomi manages to bring us a device with this technology, but it is only our hypothesis.
What do you think?
Are you interested in OFFERS? Follow our TELEGRAM Channel! Many discount codes, offers, some exclusive of the group, on phones, tablet gadgets and technology.