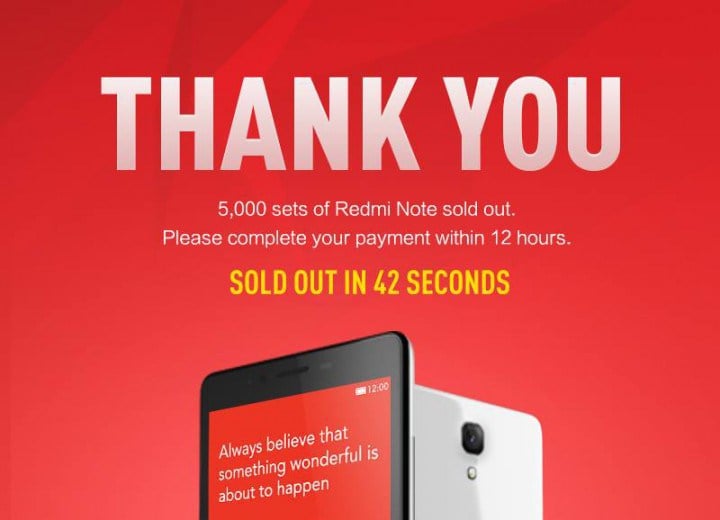 Singapore has now become the home of Xiaomi records! Whenever Xiaomi markets their devices in a new country, the sales time of available units is a new record. We know that this is a well-studied marketing, but it is curious to see how every time the record is ready to change.
The protagonist of the record this time is the Xiaomi Redmi Note phablet. The company posted on its Facebook page a thank you to users for the support obtained, informing that it ran out of stocks, consisting of 5,000 units, in just 42 seconds!
The information that Xiaomi releases are however indicative, as the time refers to the end of the stocks, but without payment confirmation. In fact, users have 12 hours to confirm their booking upon purchase, taking their smartphone home. In any case, the data are always positive for Xiaomi, which continues to rapidly sell batches of smartphones around Asia, trying to reach the hoped numbers for this 2014.
We are more than proud of Xiaomi's results hoping they will continue! It will have a chance to get to know and buy more importance to its brand.

via | [email protected]