We continue building our own personal gym inside the house with yet another tool just put up for sale by Xiaomi on its crowdfunding site. This time it is a smart exercise bike produced in collaboration with NEXGIM.
The NEXGIM AI Smart Exercise Bike is precisely a static bike that thanks to the help of artificial intelligence will be able to make you train in the best way.
New smart exercise bike in crowdfunding, the NEXGIM AI Smart Exercise Bike
Exercise bikes are one of the most common home exercise equipment in Europe and America. These manage to burn calories like no other tool, for example 45 minutes of exercise bikes equals one and a half hours of running (Xiaomi data). The new exercise bikes no longer use the clutch produced by a magnet to control the resistance, but a smarter motor is used which manages to set the resistance much more precisely.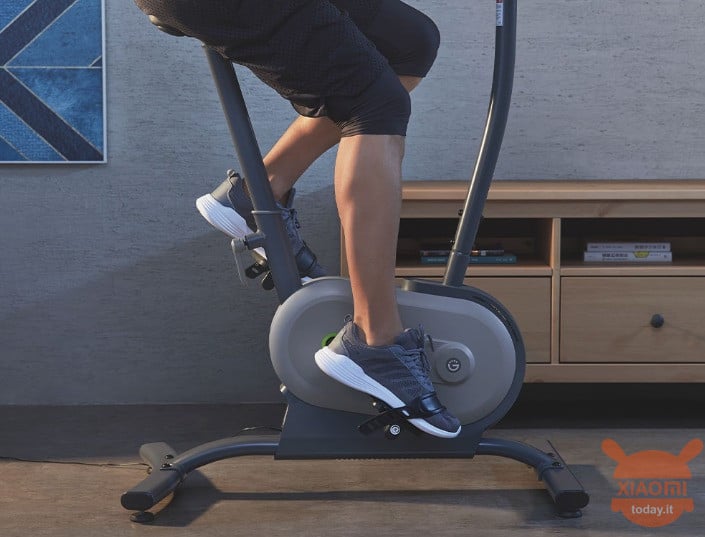 During our static bike sessions, the NEXGIM AI Smart Exercise Bike will use AI algorithms to quickly measure your FTP (Functional Threshold Power) athletic ability. This will help the exercise bike to identify the maximum effort you can make, in fact adjusting the difficulty automatically in real time. Furthermore, information of a professional level will be communicated in order to be able to train in the most correct scientific manner. This obviously will help both to avoid injuries and to train too little.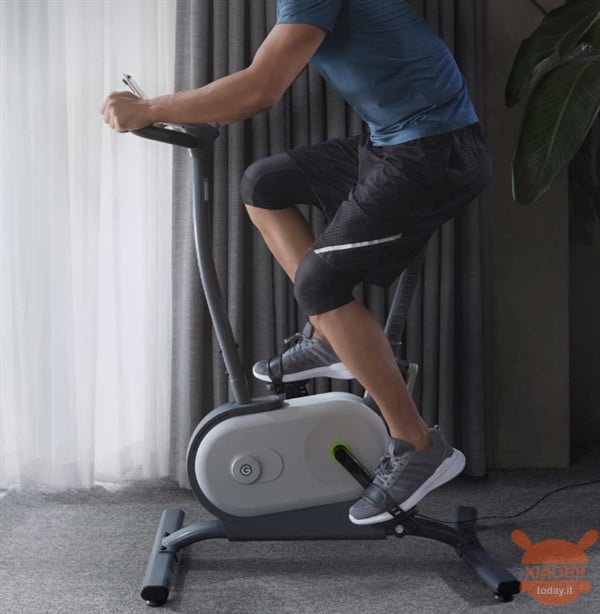 Furthermore, the exercise bike is able to analyze the emitted power, the constancy of your cadence, the rotation interval and other information. All this to then create an evaluation of your work. Then there are the tracking data of all the activities, so you can see your progress over time.
Finally, from a physical point of view, the static bike weighs only 28Kg and is quite compact in size. Then there is an LED display where we will be able to see videos produced by professional coaches for different purposes such as calories burned, duration, strength and more.
The NEXGIM AI Smart Exercise Bike is now in crowdfunding at the 1599 Yuan figure (about 204 €).
-12%
Sale
🇨🇳 Priority Line Dispatch (30gg Delivery, NO customs) ✈
Ask us about international distributors
Are you interested in OFFERS? Follow our TELEGRAM Channel! Many discount codes, offers, some exclusive of the group, on phones, tablet gadgets and technology.