Are you interested in OFFERS? Be smart and subscribe to our Telegram channel! Lots of discount codes, offers, pricing errors on technology from Amazon and the best online stores.
By the end of 2023 or at least the beginning of 2024, Nintendo intends to launch the Switch 2. The mobile gaming device should not only be more powerful than before, but would also ensure better supply than the current model on the market. But if the company introduced another one news? The one that provides a internal memory in the controllers.
What does it mean to have internal memory on a Nintendo console controller? A revolution indeed, to be honest. Here because
By the way information disclosed from a Spanish leaker, it would seem that Nintendo wants to introduce internal memory into its controllers. The solution, as stupid as it may seem, would actually be really convenient. In this way it would be possible to carry only the controller (Joycon) of the console and connect it to another device while keeping the user accountas well as your settings and other preferences. But there would also be another advantage: it can increase the storage capacity of the console, allowing players to save more game data without having to purchase external storage devices such as SD cards.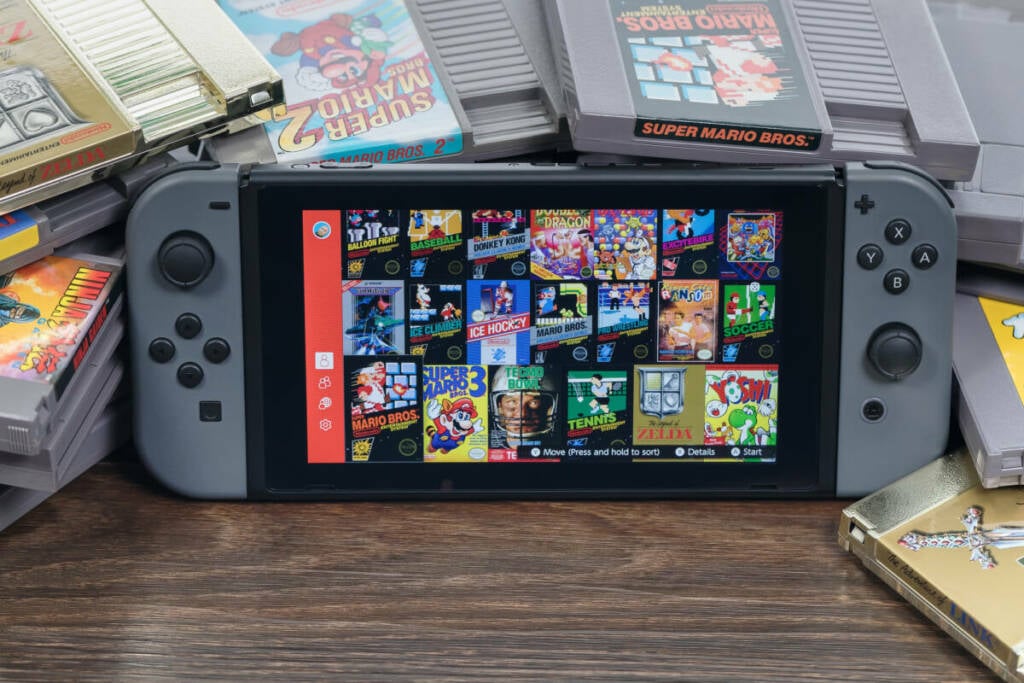 Read also: Logitech launches G Cloud, the portable console that challenges Steam Deck
Game data from Nintendo consoles could also be stored with this new generation of controllers. In summary, it is a patent that can make the game is much easier for those who own a device from the manufacturer and buy another one, without having to make all the settings and log in with the account on the device. In the introduction we feared the hypothesis that these are the Switch 2 controllers but it is not to be taken for granted.
This new Nintendo controller could work through an integration between a possible new console from the company and the current Switch. In this way, both the account and the data relating to customization and recorded games would be transferred from one console to another and vice versa.
In any case, it is currently only one patent and therefore it is not said whether Nintendo will really launch this controller or if it will remain only an embryonic idea.