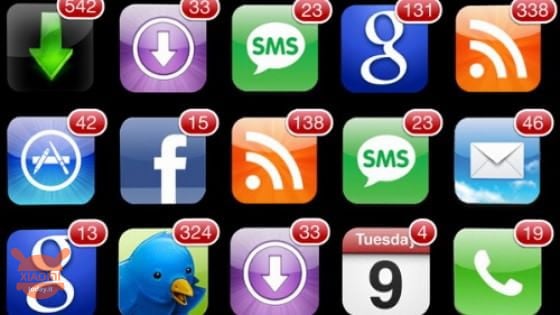 The only thing that questioned the recent top of the Xiaomi range, such as the Mi 8 series and the last best buy POCOPHONE F1, was the adoption of the notch. Dissent does not come for an aesthetic but functional speech, as there is one at the software level failure to optimize notification management, or rather these are not shown at all in the status bar. Many have opted for the purchase of other terminals only for this reason and this is something that all the reviewers have agreed on a global scale.

But good news comes for the owners of these terminals, and therefore also for Xiaomi in a sense, as from now it is possible through the use of third-party applications see the status bar notifications, or rather below the notch. A solution certainly not really professional but still effective. What you have to do is get the two applications named KLWP Live Wallpaper Maker, available free on the Play Store and finally the application Super Notch that you can download from this link.


I won't go into the application that allows a series of customizations, but to proceed in the best way with the possibility of displaying notifications on the Mi 8 and POCOPHONE F1 series, we recommend proceed with the purchase of the PRO version

the KLWP Live Wallpaper Maker app, at the cost of 3,99 €, or search the internet for a way to get it free (shhh ... I didn't tell you), so you can load the custom presets of the Super Notch application.
Notifications on Mi 8 and POCOPHONE F1? It is now possible
Once you have completed these steps you will need to open the KLWP app LiveWallpaper Maker e grant all permissions. Later you will have to open the Super Notch app and select the preset that most inspires you (it will open automatically KLWP). Now you have to save the configuration granting all permissions.You can look at the photos below to realize the final result and above all choose the preset that best suits your needs.
Are you interested in OFFERS? Follow our TELEGRAM Channel! Many discount codes, offers, some exclusive of the group, on phones, tablet gadgets and technology.