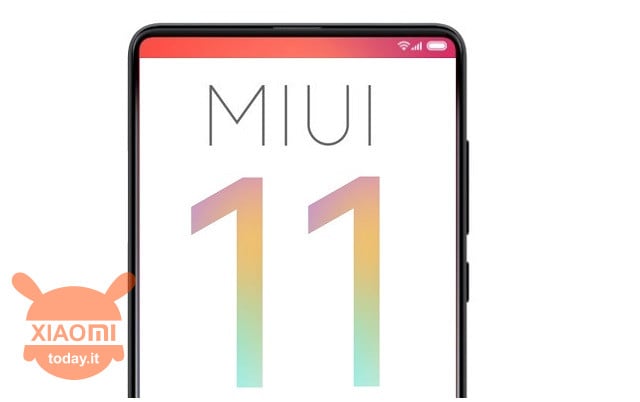 From the September 24, days in which the MIUI 11 has been officially announced, many users look forward to its arrival. Despite the delays on the gear ladder communicated by the brand on the same day, the devices are slowly getting updated: among these, the last to receive the update is the My Notes 3, that is the predecessor of the last one Mi Note 10 with 108 megapixel camera. In any case, although there are these delays, the developers are working to implement more and more features on board this release. Some time ago we saw how the will arrive Focus Mode, Vientiane screen custom image and Class Schedule. Through a post on Twitter dell 'official MIUI account, we come to know of a new feature that will soon be implemented and that concerns the notifications sounds of the MIUI 11.
Now the notification sounds of the MIUI 11 change over time
This is the post left by MIUI on social media. Simulating (in words) the arrival of a notification the team informs us that theeffect of notification sounds on MIUI 11 changes over time. But what does it mean? To better understand what we are talking about we advise you to listen carefully to the post below.
You've got a message from #MIUI11
Surprised! We are happy to announce that on MIUI11, notifications' sound effect is changed by time. Tune up to experience it now. 😍 pic.twitter.com/UO3xRMsrEM

- MIUI (@miuirom) November 16
As you may have noticed, a vertical bar is shown on the right side of the short video with a cursor going from top to bottom. The descent of this cursor corresponds to thetime advancement and the feature we are talking about is connected to the flow of time: with a particular option it will be possible make the sounds on receipt of notifications change according to the time of day. For example, the morning these could be characterized by more acute sounds and as time goes on, they can be transformed into sounds that are more "round and less angular" precisely in view of the night. Arriving at darkest hours instead we could choose to hear sounds similar to those of cicadas in summer, as we know, they combine sleep a lot.
Obviously it is assumed that all the devices that will receive the MIUI 11 update will be able to take advantage of this useful as well as nice feature. While we await your arrival, has your device been updated? If so, how late with respect to the official lineup?
Are you interested in OFFERS? Follow our TELEGRAM Channel! Many discount codes, offers, some exclusive of the group, on phones, tablet gadgets and technology.