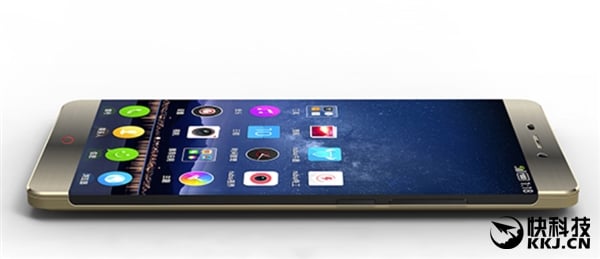 Are you interested in OFFERS? Be smart and subscribe to our Telegram channel! Lots of discount codes, offers, pricing errors on technology from Amazon and the best online stores.
Let's go back and talk about the next subsidiary flagship for the second time ZTE, Universal Z11. This time we also have official statements!
The Nubia Z11 will also be sold in the USA!
In a recent article we had proposed some render that depicted a supposed smartphone of the Chinese manufacturer Nubia, immediately labeled with Universal Z11. Today, the images in question again come to speak, accompanied this time by some official statements by internal figures of the company itself.
We do not know if the device in question will actually be called Universal Z11 or if it will be "only" an enhanced version of the current Z9, the fact is that the general manager of Nubia has expressly stated in an interview with the South China Morning Post that we will soon become acquainted with a new smartphone from his company. It also added that the device in question will be equipped with the much anticipated processor Qualcomm Snapdragon 820 and will also be marketed in the US.
Official statements unfortunately end up here, leaving witness to those that are just corridor voices. According to the latter, it seems that the phantom Universal Z11 will be launched in the early months of the 2016 and this to compete with the smartphone that we all have long been waiting for, the "legendary" Xiaomi Mi5. It seems that the Universal Z11 will have all the cards in place to face this rival, with a technical card that should provide:
processor Qualcomm Snapdragon 820;
4GB of RAM;
display by 5.2 inches;
128 GB internal memory;
front camera by 13 megapixel;
rear camera by 7 megapixel.
Apart from these, the Universal Z11 will also feature a fully metal body and a curved display similar to those already seen on the edge edge devices of Samsung. By making it, you've definitely been able to observe how the next device of Nubia it should be presented with a very beautiful appearance, only for the back that reminds many other devices.
What do you think of this new one? Nubia? Are you thinking of it?
[via]

Article Nubia Z11: New Leaks and Official Declarations! seems to be the first of Smartylife.net.
via | [email protected]