It is destined to become the next device that we will talk about more. Subject of many leaks in the last period the Redmi K30, successor to the pop-up cameraphone Redmi K20 seems to be close to launch. Among the news that most interest users we have that concerning the processor: it seems that Redmi has made a change of course and decided to mount a MediaTek instead of the classic Snapdragon. This MediaTek would be the first company to support the 5G connectivity and it is also next to the exit. Besides the 5G there are other small beanse that so many of us would like on our device but which is often difficult to find on smartphones at affordable prices. In any case, this Redmi is today subject to new leaks, but this time much more concrete than the previous ones.
New 5G smartphone certified in China: maybe it's Redmi K30 and here's why
The mysterious 5G smartphone certified in China bears the codename M1911U2E and has been certified by theNRA (National Radio Authority) Chinese. Unlike all the certifications we know, as we can see in the picture, we are not told anything really exciting if the device in question supports the 5G connection. Based on what we know our brand does not intend to launch new smartphones with this technology if not the Redmi K30.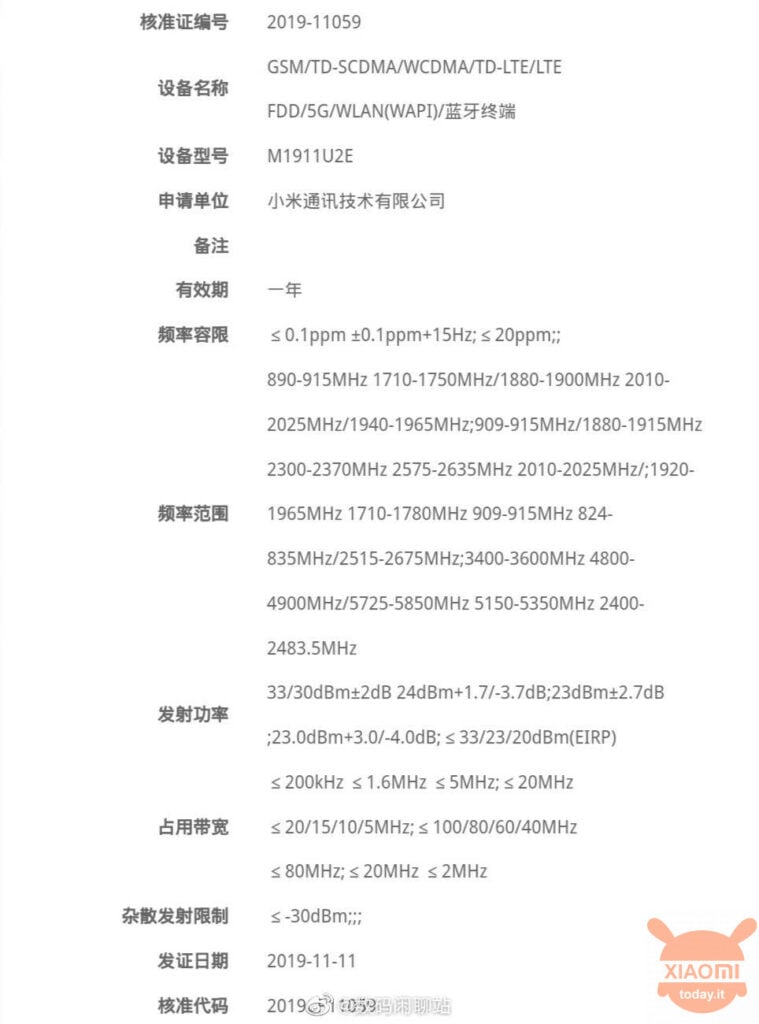 You will say that it could be any cell phone, since there is no trace of its name on this document; you would be right if Lu Weibing, general manager of the Xiaomi sub brand

, he hadn't posted a new one on Weibo post that would confirm what we are telling you. For the uninitiated, on Weibo you can register by writing the smartphone you are using and he left a post that leaves no doubt, especially because he himself "admitted" that he was using a new device.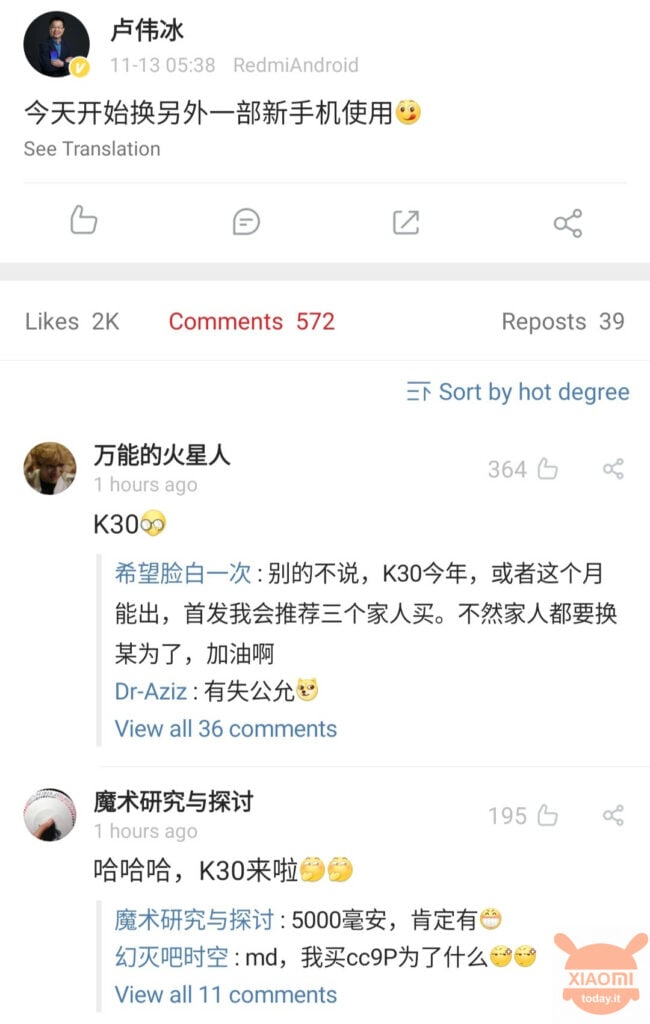 Immediately below his name we see how the wording "RedmiAndroid"And there is no longer written the name of the smartphone he used. In addition to this, as they said, the message of the post clearly says "I started using a new smartphone today". In short, it is clear that the Redmi K30 is coming and it is clear how the hype increases; hype justified by the news it will bring, or the 5G dual mode NSA + SA, stabilization optics, dual speaker but above all a photo gallery that for the first time we will see on a Xiaomi home device: as confirmed by the company itself the Redmi in question would be equipped with dual selfie punch camera, or the famous perforated camera on the screen.
Are you interested in OFFERS? Follow our TELEGRAM Channel! Many discount codes, offers, some exclusive of the group, on phones, tablet gadgets and technology.