The Oclean brand has entered our homes thanks to the excellent products for oral hygiene, among these the most loved is certainly theOclean X Pro. On the occasion ofAmazon Prime Day you will have the opportunity to take it home at one of the lowest prices ever, only 49 € thanks to the € 30 discount on this page.
Oclean X Pro: best ultrasonic toothbrush for value for money
Before seeing the product: who is Oclean? It is a company that has made its way starting from Xiaomi crowdfunding platform, therefore we can consider society as a sub-brand to all effects. The research and development that the brand carries out are mainly aimed at personal care and especially electric toothbrushes. Oclean X Pro is the spearhead of these products. We also did a review, which You can find here.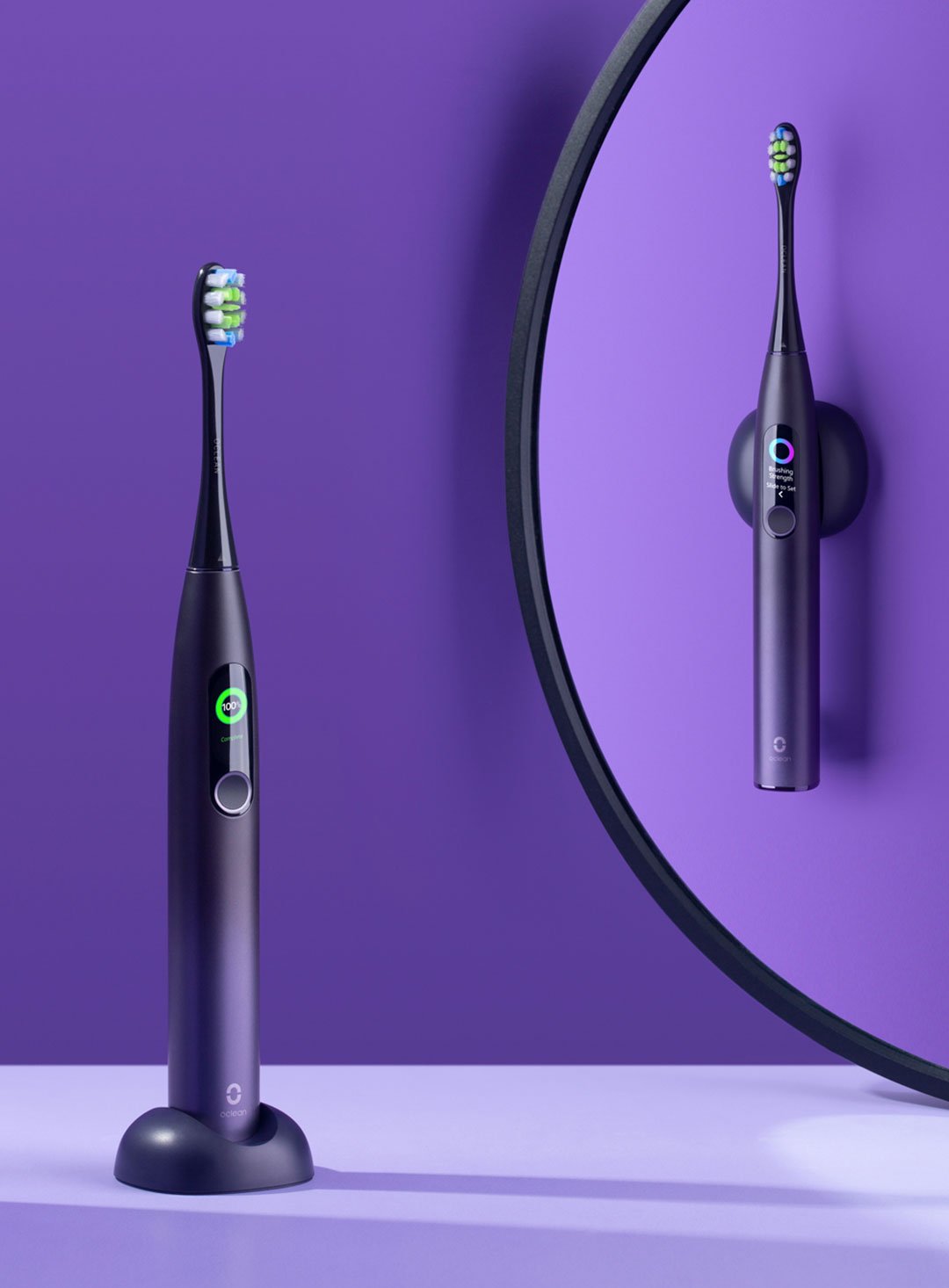 The Oclean X Pro toothbrush is truly packed with features and improvements that guarantee a cleaning experience never experienced before! In addition to being equipped with a high-efficiency magnetic levitation motor and high-density bristles of excellent quality, this toothbrush allows, through the application, to adjust a multitude of parameters to one's liking, thus offering the possibility to customize the cleaning of the teeth based on to personal needs. The high efficiency battery allows 35 days of use without having to worry about recharging.
Features
: 0.95 ″ (similar to a Mi Band) touch screen with the ability to customize the background via the companion app;
Customization: not only graphics but also features. It is possible to adjust the brushing duration, the intensity on a scale from 1 to 32, the type (cleaning, whitening, massage) and activate the reminder of the neglected areas;
power: 42.000 rpm with brushless motor;
battery and autonomy: equipped with a 800 mAh battery that recharges in about 2 hours; autonomy declared up to 40 days with normal use, which decrease if the more powerful mode is used;
certificazione IPX7: protects the toothbrush from dust and water;
application companion: downloadable a this link, allows you to check all the reports of daily cleaning via smartphone.
We also point out
an offer here on the official Oclean website
, where the replacement heads (pack of 8) cost $ 19.99 instead of $ 39.99. In addition, by purchasing two packs you get an additional 20% discount using the coupon
20 OFFA
. Practically
two packs cost just $ 31.98
.