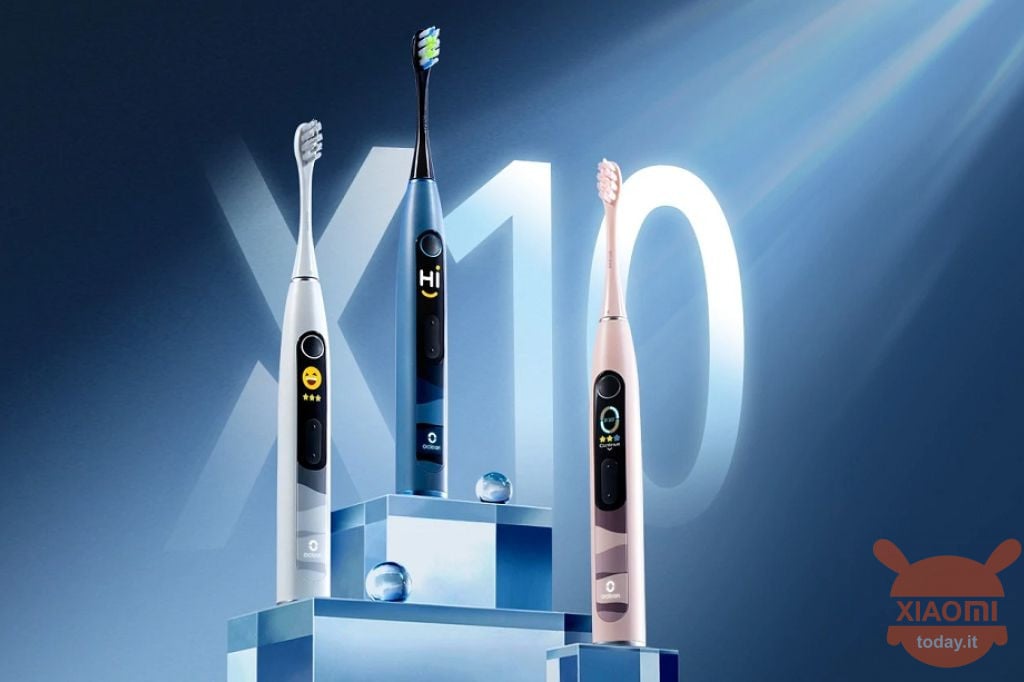 One of the coolest electric toothbrushes on the market is there'Oclean X10. It is a device that has really interesting technical features and functionalities, starting from the presence of the color display. In general, it stands out for its extreme simplicity of use. But let's find out all the details of its technical data sheet and above all the offer with which it is sold at the moment.
Oclean X10: technical sheet
One of the latest products from Oclean, the Chinese brand that mainly deals with producing electric toothbrushes, is the Oclean X10. In the next lines we analyze its performance and functionality, also because right now it is offered at a really interesting price. But let's go in order.
Inside the cardboard packaging (very elegant), we find:
brush
wall sticker with adhesive
USB Type-C cable for charging
head to be mounted on the toothbrush
So, all the kit you need to use it right away. Obviously, in the package there are instructions for use and also a small booklet that briefly illustrates how to use the toothbrush and how to control via the front panel.
Oclean X10, unlike the other toothbrushes of the Chinese house, does not have a minimal and interruption-free design. In fact, it has a more captivating style. In addition, it can count on a OLED display, on two keys in the center (thanks to which you can access ben 25 different ways of cleaning your teeth) and a portion in glossy plastic in very marked camouflage shades. The colors are blue, pink and white.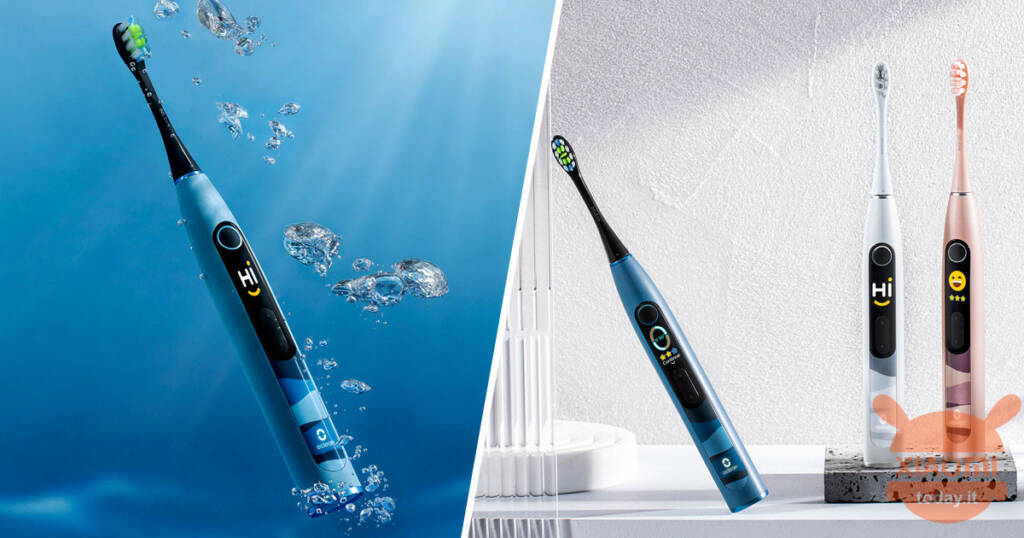 From the point of view of construction materials, the Oclean X10 convinces: indeed, it offers pleasant feedback and is also very durable. And it also has IPX7 certification: it can be rinsed under running water without any problem. The Dupont bristles available, soft and resistant at the same time. Important note: the head base is compatible with most of the heads on the market.
Finally, in terms of autonomy, the battery that this toothbrush integrates allows over 60 days of autonomy with a charge of only 3,5 hours.
The offer is now active on Oclean X10
Right now the Oclean X10 electric toothbrush is sold at a truly unmissable price! Using the discount code OCLEAN10, you will only pay for it 92 €. In addition, you will get two free replacement heads. An offer not to be missed: to take advantage CLICK HERE.