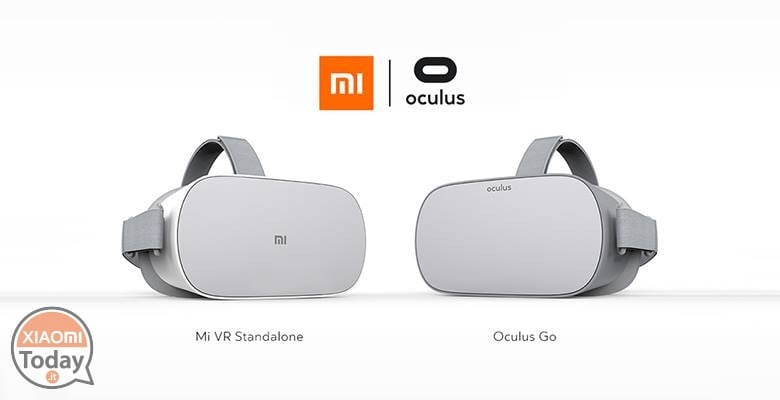 It was January 9 when our Emanuela he informed us about the new partnership between Xiaomi and Oculus, the sub-brand of Facebook entrusted to the management of Hugo Barra, former vice-president of the Global division of Xiaomi.
The collaboration in question had been started to bring to light the VR viewer Oculus Go, product of which Xiaomi would have been the physical creator and that would have arrived in the Chinese market with the name of Mi VR Standalone.
Oculus Go is finally available for purchase!
Today finally, we can announce your official availability on various onlin storesand emphasizing how also Italy between the countries to which Oculus Go can be sent.
Peculiarity of this product is precisely its standalone nature that offers the possibility to enjoy the contents without the need to connect the VR to the PC or to insert a smartphone inside it. The viewer is equipped with an internal memory of 32 GB or 64 GB in which films, games or apps can be stored.
To give you an example, in the 32 GB version of internal memory you can insert three movies in HD quality, 10 games and 20 applications; in the 64 GB variant, the amount of games and apps doubles while the number of HD movies that can be stored increases to seven.
Speaking of other technical specifications, it is important to mention the resolution of the LCD panel, that is a unit from 2560 x 1440 pixels, the presence of the processor Snapdragon 821 and the provision of a touch control control useful to navigate within the contents offered by the VR.
Prices for Italy are unfortunately higher than those indicated for the American market, prices that have not even maintained the classic 1: 1 ratio. Although in America you need 199 dollars to take home Oculus Go, the version from 32 GB can be purchased by us Italians at a price of 219 €; they serve instead 269 € for the 64 GB variant of internal storage.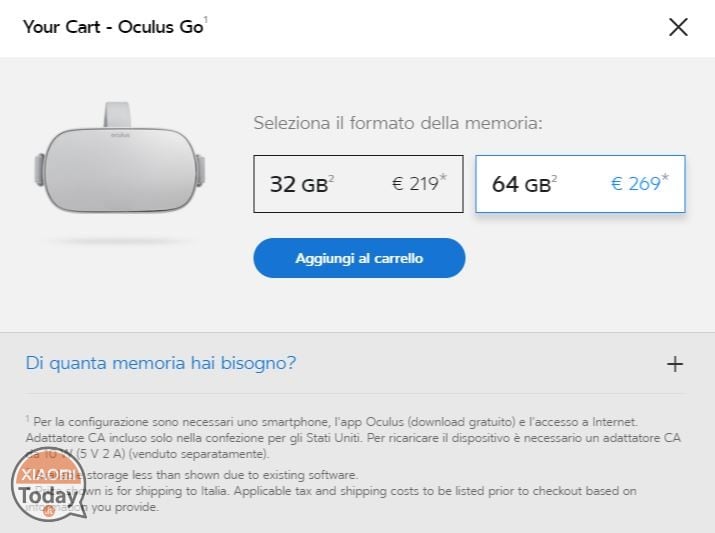 In conclusion, we inform you of how Xiaomi has instead decided not to sell her again Mi VR Standalone. Probably the company of Lei Jun is still working on the content to be offered and the official placing on the Chinese market could arrive a few weeks late.