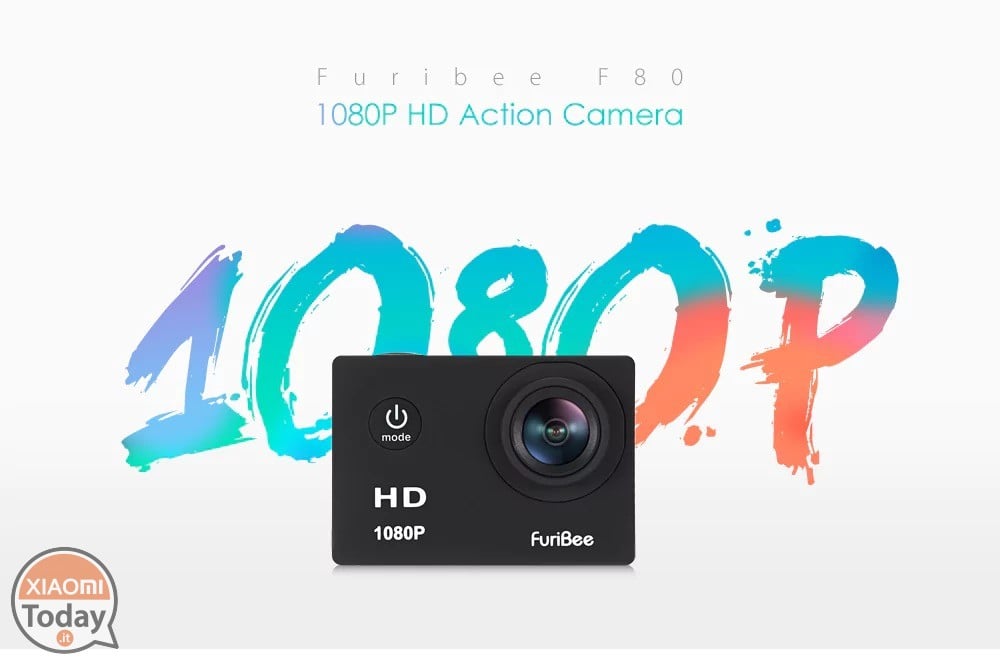 Today we offer you an excellent offer for the f80 action cam by Furibee, a Gearbest proprietary brand. Take advantage of the discount:
This action cam, with waterproof certification, is able to shoot in Full HD thanks to the sensor with FOV of 140 degrees. The 900mAh battery allows use of 60 minutes and 80 minutes of stand-by. The display is a 2 ″ with 320 × 240 resolution. The accessories included in the price are interesting:
Package Contents: 1 x Sports Camera, 1 x Waterproof Case, 1 x Handle Bar, 1 x Clip, 4 x Bandage, 1 x USB Cable, 3 x Installation Accessory, 1 x English Manual.
Proceed with the purchase from the PC and log in to the gearbest.com website, otherwise the code will not be valid