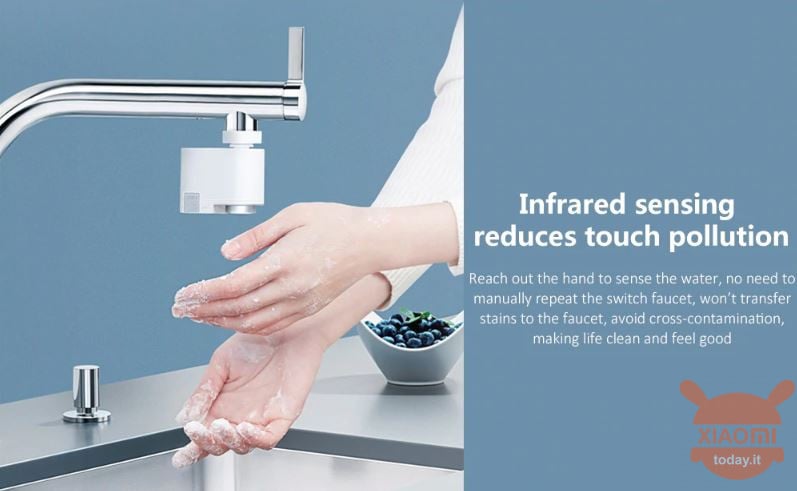 Here is one of those gadgets that I can't miss in the home of a real geek !!
The has arrived Xiaomi infrared sensor for taps smart that allows you to save money by limiting the waste of water!
The sensor can be mounted directly on the tap, various adapters are included in the box to ensure compatibility with all types of taps and it is very easy to install and use.
The device is equipped with two infrared sensors, thanks to which it will be enough to approach with your hands to make the water flow in two ways. For example, by bringing the plates or cutlery to the sensor on the bottom, the water will start to flow and stop as soon as the objects are removed.
A very comfortable and also super hygienic gadget, with which you will not have to open and close the mixer continuously, very convenient to wash your hands or wash something quickly. It is charged in three hours and guarantees use for up to six months. The package includes 6 different adapters to ensure compatibility with the different tap connections.
We remind you that all products purchased on the site GEEKMALL.IT they have an 24 Italy month warranty, assistance in Italy and express delivery 24 / 48h FREE from Italy warehouse. We also remind you that on all the products on the price list, excluding that of this promo, you can use our generic discount code: XMTODAY5
Are you interested in OFFERS? Follow our TELEGRAM Channel! Many discount codes, offers, some exclusive of the group, on phones, tablet gadgets and technology.