Are you interested in OFFERS? Be smart and subscribe to our Telegram channel! Lots of discount codes, offers, pricing errors on technology from Amazon and the best online stores.
Certainly Xiaomi is the most active brand for the production of all devices to make ours a "smart home"! Today we present yet another excellent product for cleaning the floor: the Viomi V2 Pro!
VIOMI V2 PRO Smart Robot Vacuum Cleaner
🇪🇺Fast Shipping INCLUDED from Europe (No Customs)
In a single device you will have everything you need to have an impeccable floor without lifting a finger.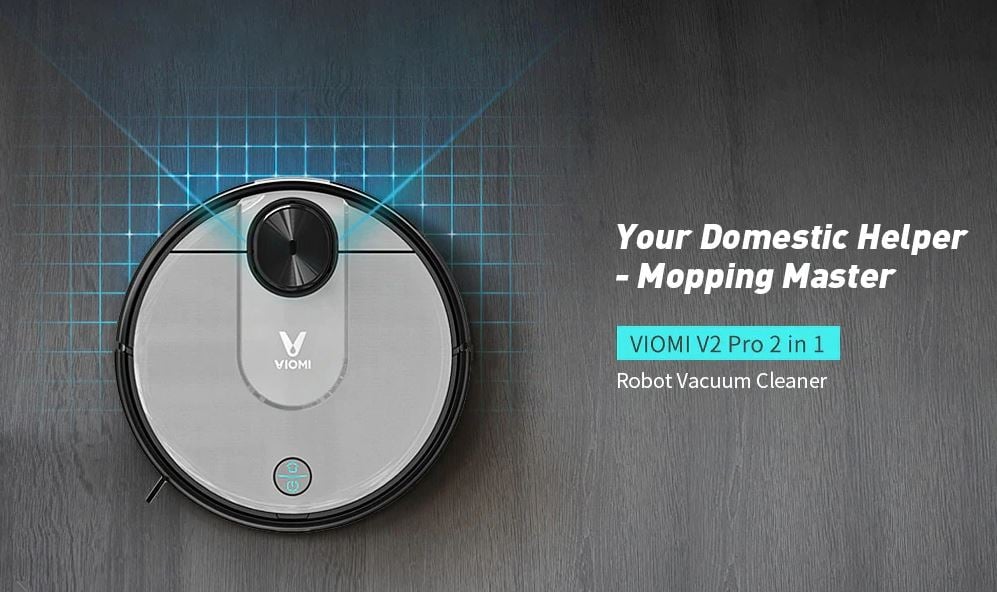 Below the detailed datasheet:
Brand: VIOMI
Model: V2 Pro
Accessories Type: Dustbin, HEPA, rag pad, rotating brush, side brush, sweeper, water tank
Type of cleaning: Vacuum cleaner and floor cleaner
Functions: Dry cleaning, dust extraction, floor washing, automatic recharge, work scheduling, remote control
Remote Remote control: yes
Work scheduling: yes
Auto recharge: yes
Virtual wall: Yes
Climbing capacity: 20mm
Floor type: Carpet, ceramic tile, marble floor, Shag carpet, tile floor, wooden floor
Vacuum cleaner capacity: 550ml
Water capacity: 550ml or two-in-one tank
Suction power (pa): 2100Pa
Noise (dB): 68dB
Consumption (W): 33
Charging time: 180 - 240min
Working time: 60 - 130min
Working temperature: 0 ℃ ~ 40 ℃
Weight: 3.6000 kg
Box weight: 6.5000 kg
From today also available the new updated and improved version, the Viomi V3 !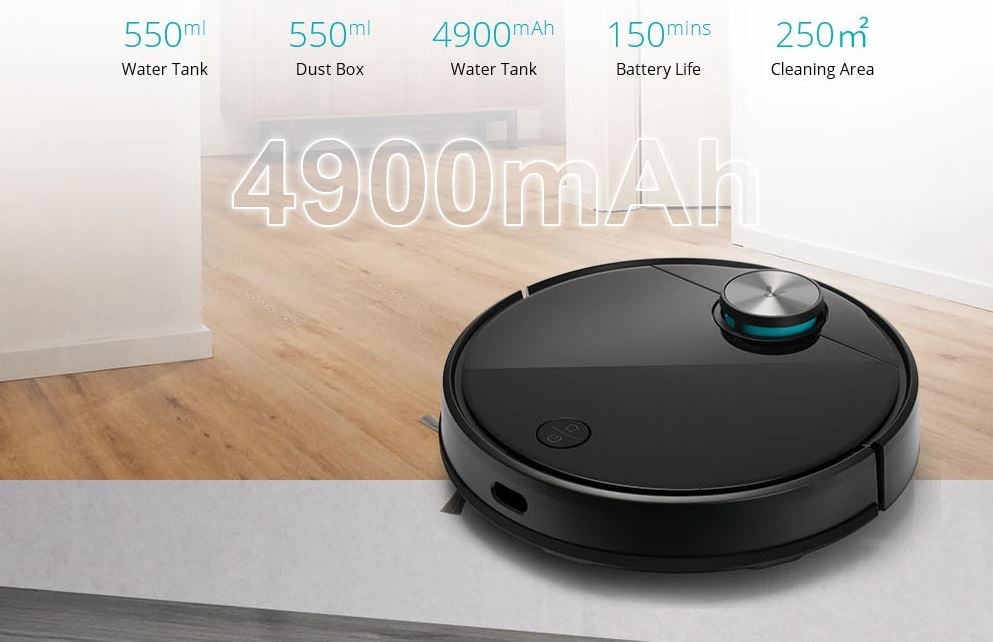 VIOMI V3 specifications
Navigation: LDS
Battery: 4900mAh
Climbing capacity: 20mm
Suction: 2600Pa
Dusty box: 550ml
Water tank: 550ml
Water control: intelligent electronic with 3-level water control at constant pressure
Noise level: 65dB-75dB
Types of accessories: Dustbin, HEPA, rag pad, rolling brush, side brush, sweeper, water tank
Function: Dry, Wash, Vacuum, Garbage, Sweep Suction, Vacuum, Garbage and Wash
Feature: Mop, remote control, schedule, automatic recharge
Remote control: Yes
Planning: Yes
Automatic reloading: Yes
Virtual Wall: Yes
Climbing capacity: 20mm
Floor types: carpet, ceramic tile, marble floor, shag carpet, tile floor, wooden floor
Powder container capacity: 550ml
Tank capacity: 550ml 2-in-1 tank
Suction (pa): 2600Pa
Noise (dB): 78dB
Power (W): 40
Charging time: 180 - 240min
Working time: 300 - 360min
Temperature: 0 ℃ ~ 40 ℃
Dimensions and weight
Product weight: 3,6 kg
Weight including packaging: 6,8 kg
Product size (L x W x H): 35,00 x 35,00 x 9,45 cm / 13,78 x 13,78 x 3,72 inches
Package size (L x W x H): 52,00 x 40,00 x 13,00 cm / 20,47 x 15,75 x 5,12 inches
Package Contents
Package contents: 1 x cleaning robot, 1 x charging seat, 1 x power adapter, 1 x water tank, 1 x garbage can, 1 x mop, 2 x side brushes, 1 x mop holder, 1 x English manual, 1 x 2-in-14 water tank, 2 x disposable sterilizing mops, 1 x dry / wet mop
All offers for Xiaomi Viomi V2 Pro / Viomi V3
⭐BANGGOOD
✨ VIOMI V3 Smart Robot Floor and vacuum cleaner for 264 €
💰 COupon: BGCZFTAV3
📌 Buy https://xiaomi.today/2XK3uuB

✨ VIOMI V2 PRO Smart Robot Vacuum Cleaner at 230 €
💰 Coupon: BGCZTAV2P
📌 Buy https://xiaomi.today/3pksQMz
🇪🇺Fast Shipping INCLUDED from Europe (No Customs)

⭐GEEKBUYING
✨ VIOMI V3 Smart Robot Floor and vacuum cleaner for 293 €
💰 Coupon: VIOMIV3Z1
📌 Buy https://xiaomi.today/3duX3n5
🇪🇺Fast Shipping INCLUDED from Europe (No Customs)