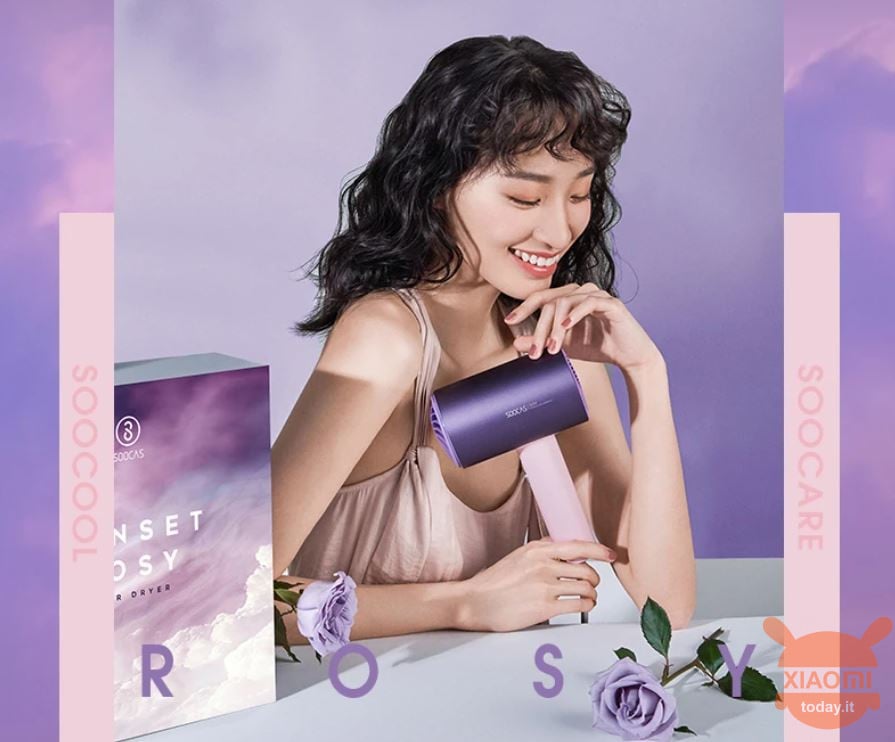 Now Xiaomi products accompany us in daily life, today it is the turn of the fantastic negative ion hair dryers! Here is the Xiaomi H3S, H300, H500 and H5 hair dryer!
With negative ion and double water ion technology we will not risk damaging our hair and we will always have an impeccable look, as if we had just left the hairdresser!
Below the detailed characteristics of the products!
H3S model
Key Features:
● High air volume, dry hair in 5 minutes
● Innovative design of diversion, high concentration anion, hair care
●Constant temperature of 57 ° C, heated evenly without damaging the hair
●Strong 1800W power, increased air volume, strong air flow, dry hair and effectively prevent overheating damage
● Removable rotating air intake at 360 degrees, blows your favorite hair type
● Three temperature options, one touch to switch, easy to use
● Anti-scald double nozzle design, which effectively prevents scalding
Technical specifications:
● Material: aluminum / ABS alloy
● Nominal input: 220 V, 50 Hz
● Rated power: 1800W
● Temperature mode: 3 mode
H3 model
This hairdryer can help you have healthy and beautiful hair.
Bswivel goose with long and flat air flow
The design makes it possible to model as you want.
Nominal power 1800W It is the right nutrition to quickly dry the hair without damage.
Ihigh concentration negatives keeps your hair hydrated and silky.
Key Features:
• Fashionable look with gray dryer body and white handle
• Wide blade for strong airflow
• 3 temperature modes to choose from
• Retractable PVC electric line from 1,7 m
• 220V / 50Hz voltage frequency
• Nominal power 1800W