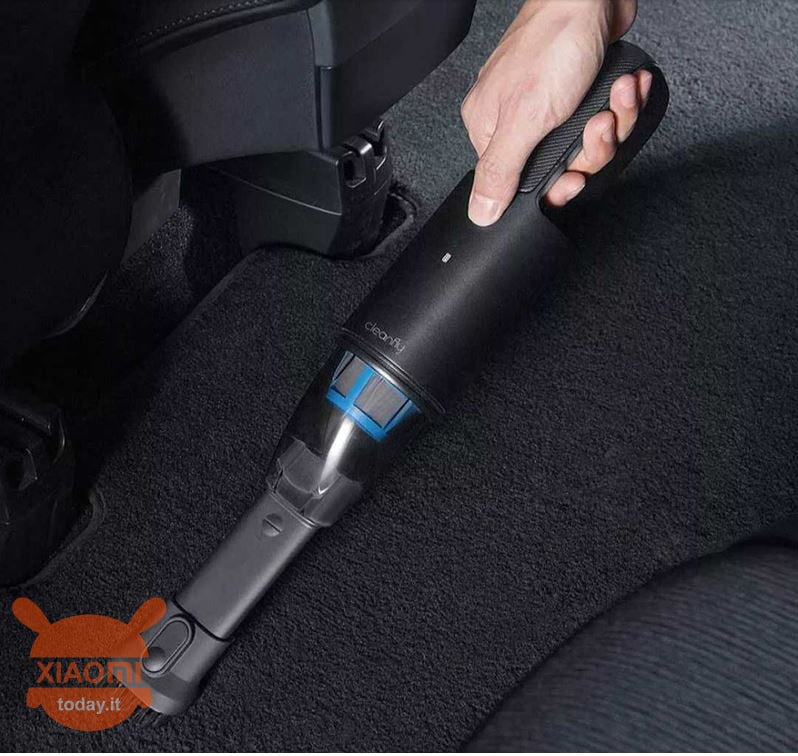 26 Are you a maniac of cleaning your car's interior? But also of the sofa, armchair, table, etc.? Here is the product for you!
🇨🇳 EU Priority Line Shipping (10 / 20gg, No Customs) ✈
🇨🇳 FREE EU Priority Line Shipping (7 / 15gg, No Customs) ✈
GRAT FREE Priority Line Delivery (10-15gg Delivery, NO Customs) ✈
Naturally guaranteed Xiaomi, this very powerful portable vacuum cleaner will wipe away every grain of dust and crumbs!
Below are the detailed technical features:
Key Features:
Small and portable
● Can be placed in the storage box, in the cup slot and in the pocket of the machine and save a lot of space.
High suction and Vocuum machine with strong power
● Pressurize with multilevel cyclone airflow and designed with a spiral fan.
Suction up to 5000 Pa and speed rotation up to 32000 rpm
Collect paper, dust, hair and coins easily.
● Without cable easier to use.
Clean every corner of your car.
Fast charging and cleaning 4 times with full charge
● Supported by 12V / 2A fast charge technology and can be fully charged within 1,5 hours.
Allows you to work for 13 minutes comfortably.
LED light to see in the most complicated points
● Solve the problem of weak light and complicated environment.
Provides a bright light in the cleaning area.
specifications:
● Maximum suction: 5000pa
● Charging time: 1,5 hours
● Operating time: 13min
● Cup capacity: approx. 10mL
● Noise: less than 65 dB
● Battery capacity: Li-ion 7.2 V 2000 mAh
● Nominal voltage: 7.2V
● Rated power: 80 W
Specification
Dimensions and weight
Product Weight: 0.5600 kg
Product Size: 7.00 x 7.00 x 29.80 CM / 2.76 x 2.76 x 11.73 inches
Package weight: 0.9820 kg
Package Size: 35.00 x 15.00 x 10.00 CM / 13.78 x 5.91 x 3.94 inches
Package Contents
Main material: 1 x Main Unit, 1 x 2 Telescopic Nozzle In 1, 1 x Car Charger,

1 x HEPA Filter (Installed on the Main Unit), 1 x Registration Form, 1 x English User Manual
🇨🇳 EU Priority Line Shipping (10 / 20gg, No Customs) ✈
🇨🇳 FREE EU Priority Line Shipping (7 / 15gg, No Customs) ✈
GRAT FREE Priority Line Delivery (10-15gg Delivery, NO Customs) ✈