Featuring captivating and futuristic design, the new version of the Xiaomi smart scales will revolutionize your way of weighing! Could not go back once you tried it. Take advantage of the flash price!
Featured
Italy Shipping Italy Priority Line (10 / 20gg, No customs) ✈
🇨🇳 FREE EU Priority Line Shipping (7 / 15gg, No Customs) ✈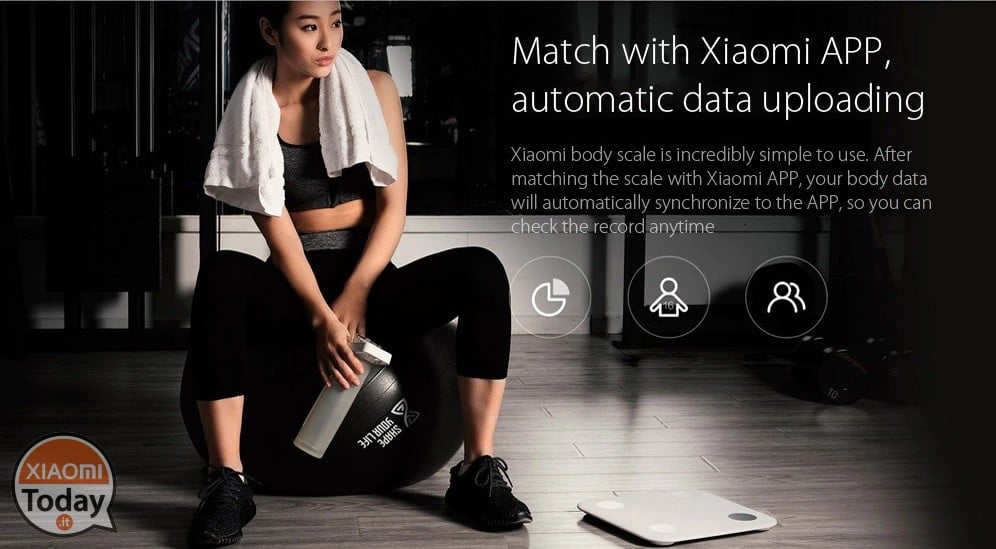 The advanced BIA technology with which this scale is equipped, combined with stainless steel electrodes, is designed to measure your weight in the blink of an eye. However, the Smart Weight Scale does not stop there: it is in fact able to measure the mass of bone, the percentage of water in the body, the muscle mass, the basal metabolic rate, the percentage of fat (both visceral and non-visceral) and much more. The data is displayed thanks to a simple and intuitive interface. The Bluetooth functions allow the connection with which it is possible to keep track of your weight by progressively updating your personal card. Xiaomi has also thought about safety, providing the scale with a wide mat with rounded corners to avoid any kind of accident.
Featured
Italy Shipping Italy Priority Line (10 / 20gg, No customs) ✈
🇨🇳 FREE EU Priority Line Shipping (7 / 15gg, No Customs) ✈