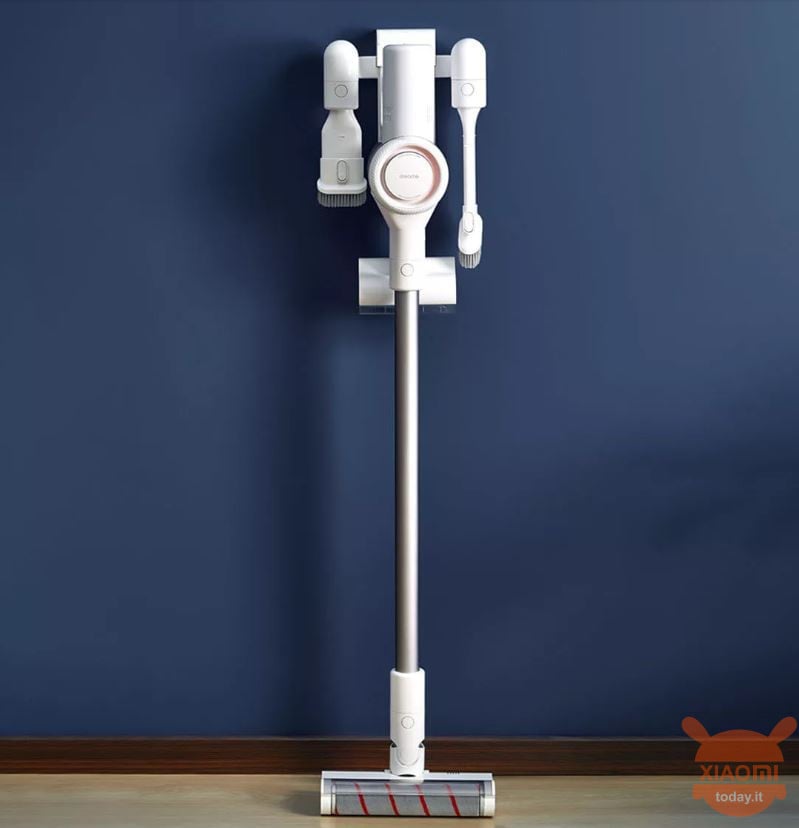 Xiaomi is now also a point of reference for household appliances and today offers us the Dreame V9 wireless vacuum cleaner!
Needless to say that if you want to buy a product with a very high quality / price ratio, you can only go about it.
The brand new Xiaomi DREAME V9 powerful wireless vacuum cleaner is a product that offers extraordinary performance and offers three levels of suction power with 100.000 well revolutions per minute!
It is a powerful wireless vacuum cleaner with an elegant, slim and extremely portable design. Its weight of 1,5kg and the supplied accessories make it perfect for all domestic cleaning.
Thanks to the UV light included in the mattress and sofa cleaning brush, the mites will be eliminated and the DREAME V9 will become the best ally for allergy sufferers! With the powerful suction of 120AW, 20.000Pa, this wireless vacuum cleaner separates the dust from the air flow at 99.99% and all the dirt is accumulated in the easily removable and washable 0.5L container.
Now available the improved Dreame V9P version and the V8 version!
Dreame V9 offers
Are you interested in OFFERS? Follow our TELEGRAM Channel! Many discount codes, offers, some exclusive of the group, on phones, tablet gadgets and technology.