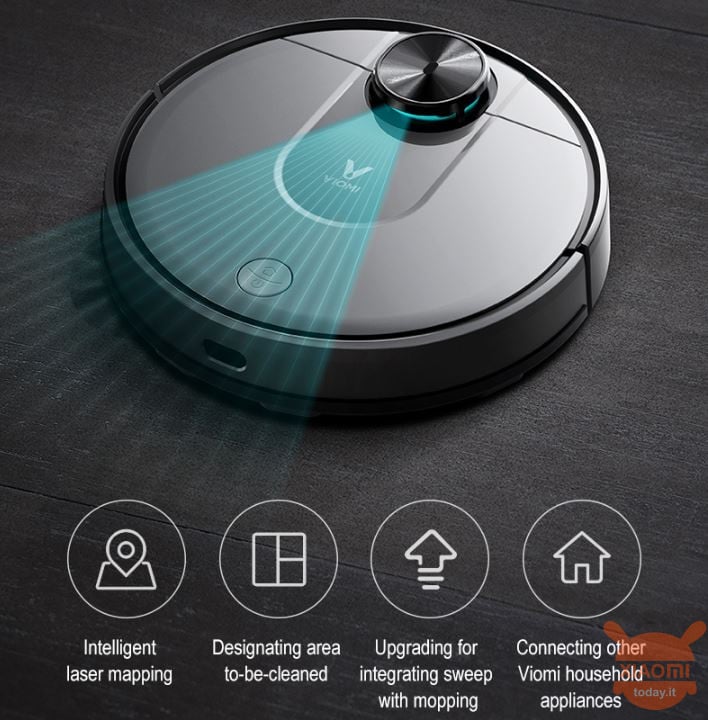 Certainly Xiaomi is the most active brand for the production of all devices to make ours a "smart home"! Today we present two excellent floor cleaning products: i Viomi V2 Pro e Viomi V3!
⭐GSHOPPER
✨ VIOMI V3 Smart Robot Floor and vacuum cleaner for 240 €
💰 Coupon: AECC2B01FD89
📌 Buy http://shrsl.com/3kfu3

✨ VIOMI V2 PRO Smart Robot Floor and vacuum cleaner for € 219
💰 Coupon: A93FEBC40A10
📌 Buy http://shrsl.com/3la7e
🇪🇺Fast Shipping INCLUDED from Europe (No Customs)
In a single device you will have everything you need to have an impeccable floor without lifting a finger.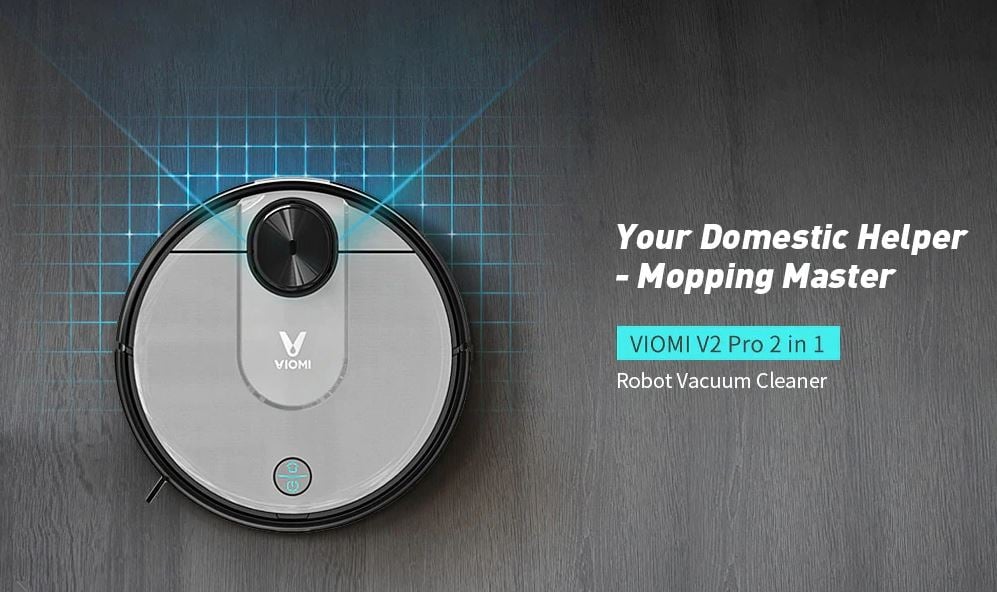 Below the detailed datasheet:
Brand: VIOMI
Model: V2 Pro
Accessories Type: Dustbin, HEPA, rag pad, rotating brush, side brush, sweeper, water tank
Type of cleaning: Vacuum cleaner and floor cleaner
Functions: Dry cleaning, dust extraction, floor washing, automatic recharge, work scheduling, remote control
Remote Remote control: yes
Work scheduling: yes
Auto recharge: yes
Virtual wall: Yes
Climbing capacity: 20mm
Floor type: Carpet, ceramic tile, marble floor, Shag carpet, tile floor, wooden floor
Vacuum cleaner capacity: 550ml
Water capacity: 550ml or two-in-one tank
Suction power (pa): 2100Pa
Noise (dB): 68dB
Consumption (W): 33
Charging time: 180 - 240min
Working time: 60 - 130min
Working temperature: 0 ℃ ~ 40 ℃
Weight: 3.6000 kg
Box weight: 6.5000 kg
From today also available the new updated and improved version, the Viomi V3 !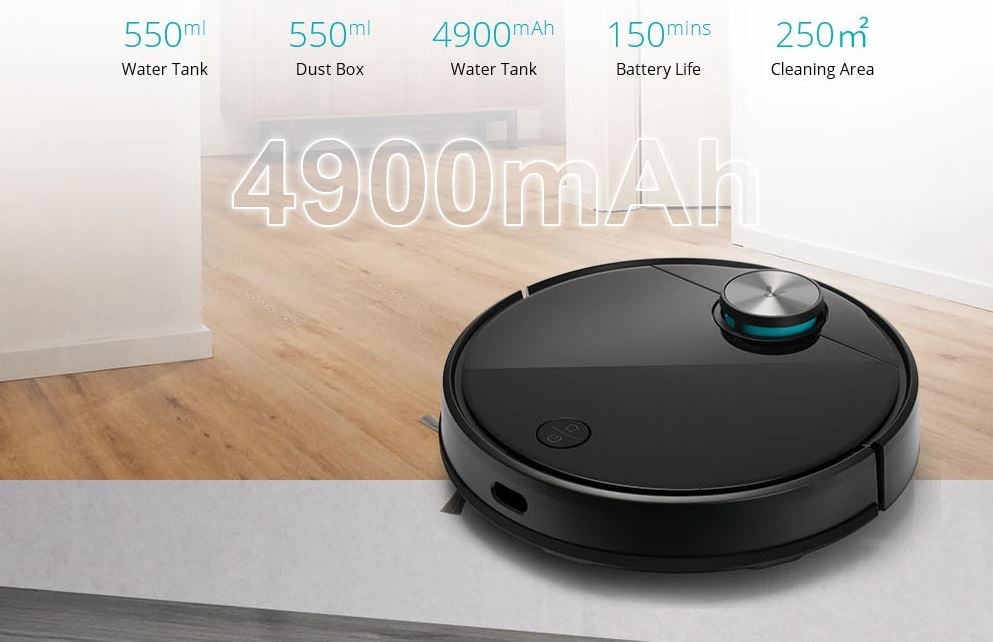 VIOMI V3 specifications
Navigation: LDS
Battery: 4900mAh
Climbing capacity: 20mm
Suction: 2600Pa
Dusty box: 550ml
Water tank: 550ml
Water control: intelligent electronic with 3-level water control at constant pressure
Noise level: 65dB-75dB
Types of accessories: Dustbin, HEPA, rag pad, rolling brush, side brush, sweeper, water tank
Function: Dry, Wash, Vacuum, Garbage, Sweep Suction, Vacuum, Garbage and Wash
Feature: Mop, remote control, schedule, automatic recharge
Remote control: Yes
Planning: Yes
Automatic reloading: Yes
Virtual Wall: Yes
Climbing capacity: 20mm
Floor types: carpet, ceramic tile, marble floor, shag carpet, tile floor, wooden floor
Powder container capacity: 550ml
Tank capacity: 550ml 2-in-1 tank
Suction (pa): 2600Pa
Noise (dB): 78dB
Power (W): 40
Charging time: 180 - 240min
Working time: 300 - 360min
Temperature: 0 ℃ ~ 40 ℃
Dimensions and weight
Product weight: 3,6 kg
Weight including packaging: 6,8 kg
Product size (L x W x H): 35,00 x 35,00 x 9,45 cm / 13,78 x 13,78 x 3,72 inches
Package size (L x W x H): 52,00 x 40,00 x 13,00 cm / 20,47 x 15,75 x 5,12 inches
Package Contents
Package contents: 1 x cleaning robot, 1 x charging seat, 1 x power adapter, 1 x water tank, 1 x garbage can, 1 x mop, 2 x side brushes, 1 x mop holder, 1 x English manual, 1 x 2-in-14 water tank, 2 x disposable sterilizing mops, 1 x dry / wet mop
All offers for Xiaomi Viomi V2 Pro / Viomi V3
⭐GSHOPPER
✨ VIOMI V3 Smart Robot Floor and vacuum cleaner for 240 €
💰 Coupon: AECC2B01FD89
📌 Buy http://shrsl.com/3kfu3

✨ VIOMI V2 PRO Smart Robot Floor and vacuum cleaner for € 219
💰 Coupon: A93FEBC40A10
📌 Buy http://shrsl.com/3la7e
🇪🇺Fast Shipping INCLUDED from Europe (No Customs)