We used to associate OmniVision sensors with something poor, as they are generally used on entry level smartphones on which Xiaomi has built a large part of its technological empire. But perhaps few know that one of the main sensors of Xiaomi Mi 10 Ultra belongs to the OmniVision brand and judging the results of photos and videos of that wonderful smartphone, I would say that the idea of ​​poor ends up under a carpet trampled by top-notch scores on DxOMark.
All this to say, that the new flagship was recently presented in China by the OmniVision brand, one of the largest manufacturers of photographic sensors in the world. In particular, the new product is a 64 MP sensor with the initials OV64A, the first to propose a pixel size of 1μ (1 micro), which allows you to capture much more light, or to be so bright as to give photos in night conditions and / or in any case with low ambient lighting, so sharp and free of digital noise, such as to appear to have been taken during the day.
The optical format is of very high quality from 1 / 1.34 ″ and among the possibilities offered we find 3 exposures, 4-cell HDR with on-chip combination and tone mapping, as well as a very high frame rate. In practice, the work in symbiosis of these elements allows to eliminate the annoying shake, optimizing the SNR value (signal / noise ratio) for the maximum resolution offered.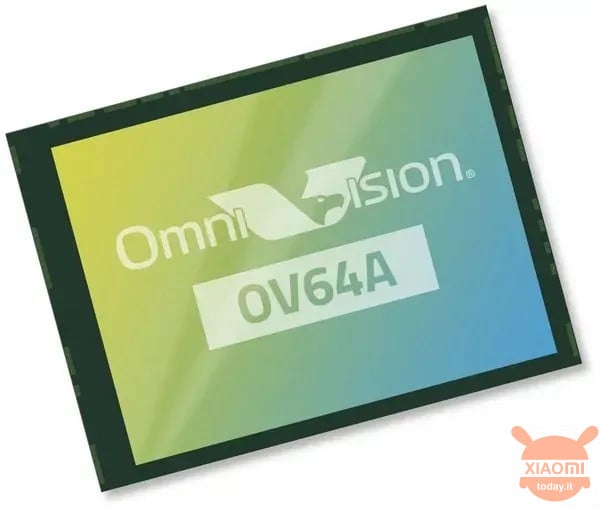 OmniVision launches the new OV64A sensor. Very bright, 64 MP and 8K: will Xiaomi be the first to use it?
It is also possible to obtain an HDR timing option offset at 2 and 3 exposures, thus allowing greater flexibility in the use of HDR on certain scenes, in order to better combine with the algorithm used by the camera software of the various manufacturers of smartphone. The new OmniVision sensor also allows you to record video with resolution up to 8K and this leaves a glimmer on the possibility of seeing this feature even on the mid-range.
In short, it seems that OmniVision is following the path already implemented by MediaTek, from crazed company of low-level CPUs to excellent SoCs able to compete with the most famous Qualcomm. And it was Xiaomi who proved it at the time with the glorious Redmi Note 8 Pro, while for OmniVision it made its contribution with Xiaomi Mi 10 Ultra, so the new OV64A has all the prerequisites to be sported on a super mid-range but also a top of the range, which is the next Mi 11?
Are you interested in OFFERS? Follow our TELEGRAM Channel! Many discount codes, offers, some exclusive of the group, on phones, tablet gadgets and technology.