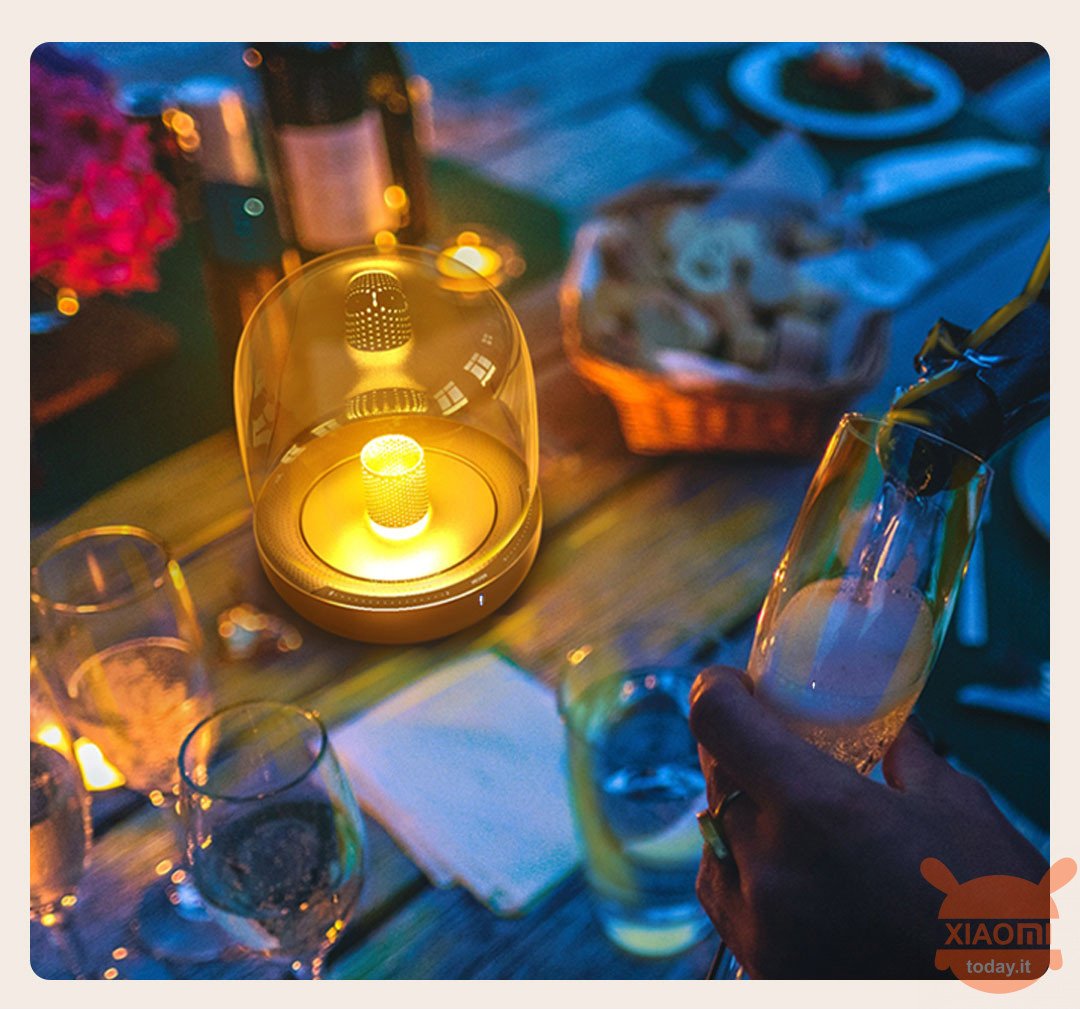 Are you interested in OFFERS? Be smart and subscribe to our Telegram channel! Lots of discount codes, offers, pricing errors on technology from Amazon and the best online stores.
We could not talk even today about an extraordinary product that Xiaomi presented on its Youpin crowdfunding platform, a highly effective gadget that will be able to create the right atmosphere for romantic and non-romantic situations. We are talking about a lamp with a retro design that also includes a bluetooth speaker, produced by the Midian brand.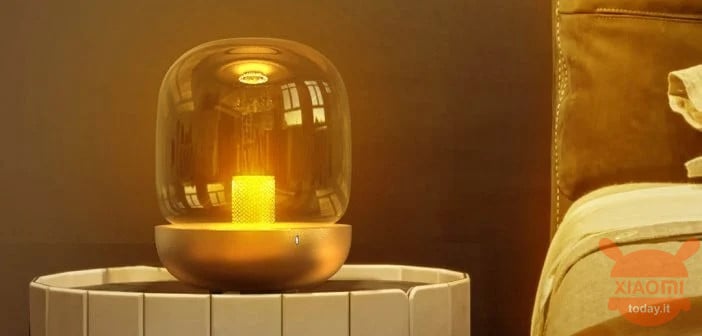 The innovative Midian lamp is designed to be used in conditions where relaxation and concentration are required and the retro-type design helps to stimulate positive emotions in this sense as well as allowing positioning in any environment and furnishing style, with dimensions equal to 180 x 241 mm.
The lamp uses warm-toned LEDs for lighting with color temperatures ranging from 1700 to 1900K, with the possibility of dimming the intensity according to the needs and the atmosphere that you want to create, such as the studio or a night reading.
On Xiaomi Youpin comes Midian, the lamp that creates the musical atmosphere
But as already mentioned, the Midian lamp also integrates an 8W Bluetooth speaker, specifically designed to play soft and relaxing music, coming from our smartphone or any other source that uses Bluetooth connectivity for pairing.
But it does not end here, because we also find the presence of WiFi and compatibility with the Xiaomi Mi Home companion app, from which you can remotely manage the various functions of the lamp, as well as being able to control everything with voice commands via XiaoAI voice assistant .
For operation, it is necessary to connect to an electrical outlet which takes place via the USB Type-C input, positioned in the lower area of ​​the lamp base. Finally, the Midian luminous gadget can also be used outdoors, on terraces and balconies, but it is not guaranteed against bad weather.
For this new retro-style lamp with touches of modernity, only 249 yuan are required, equal to about 32 euros at the current exchange rate, with sales currently exclusive to China via Xiaomi crowdfunding with shipments from 1 March, the date for which we expect the I also land at third-party stores such as AliExpress.