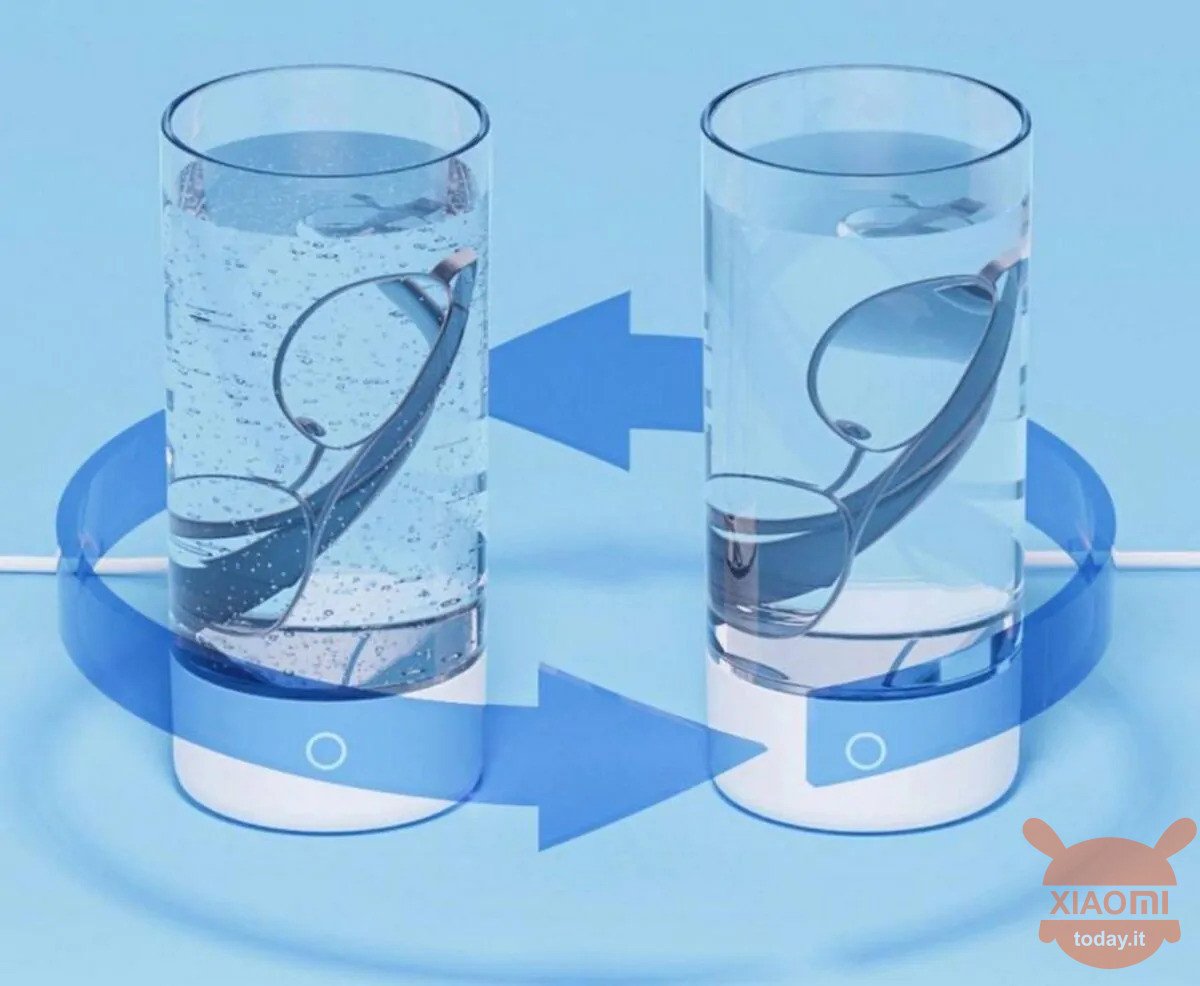 We now know very well that magical world that it is Xiaomi YouPin, a platform where you can really find everything. We recently talked about the Forza 4 3D game, and many other delicious products that can be found on the crowdfunding platform of the Chinese brand. The new one has now appeared on the crowdfunding portal cleaner with ultrasonic bath and UV sterilizer. It is a useful accessory for cleaning and hygiene of everyday objects. Let's find out more details on its technical characteristics and on the launch price on the platform.
Here is the Xiaomi YouPin ultrasonic cleaner
Are you looking for a perfect accessory for cleaning complete and effective, even with sterilization? On Xiaomi YouPin there is now an ultrasonic cleaner complete with UV rays. Its operation is very simple: the device is equipped with a plate to which a plastic container can be applied, perfect for the ultrasonic bath.
The latter is a type of cleaning that uses ultrasound. The power of the accessory comes to 24W, its feeding takes place via Type-C. Cleaning is molecular, thanks to the fact that high-frequency sound waves generate lots of low-pressure bubbles. In this way, every product immersed in the liquid is impeccably clean.
To all this we must add the fact that there is the UV LED light: thanks to it, it is possible to completely sterilize objects. Germs and bacteria will be removed up to 99,99%. In short, a really interesting product for those looking for a device to clean their home or business environments.
Price chapter: at this moment the cleaner with ultrasonic and UV bath is proposed by Xiaomi YouPin at the price of 199 yuan, or about 25 € at the exchange. It is currently not available in Italian stores, but it should arrive soon.