Despite the fact that Chinese companies have competition in their blood and love to attach each other to every slightest mistake, today the general manager of Xiaomi India, Manu Kumar Jain, has instead complimented another Chinese brand on the rise, or OnePlus.
However, being a Xiaomi employee, however, there was no lack of the final arrow that practically calls into question the good words just expressed.
Xiaomi India: Welcome to the OnePlus Flagship, the 2.0 Flagship Killer is coming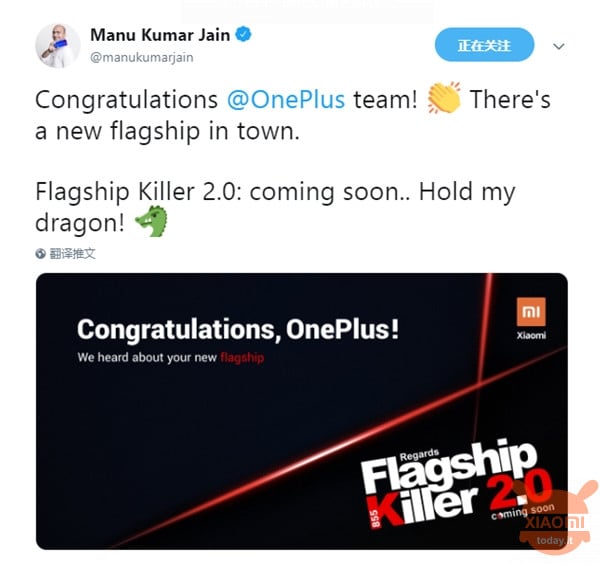 Let's go then to see the tweet posted by Manu, who says "Congratulations to the OnePlus team! There is a new flagship in the city, "adding immediately after that" Flagship Killer 2.0: I'm about to arrive, 'hold my dragon' ". So Manu refers to the meme of "hold my beer" to mean "we're not impressed", with the word "dragon" to replace "beer" to remind of the presence of the Qualcomm Snap processorDragon 855 on the upcoming Redmi flagship store.
We also find an image that in practice repeats the same concept, or "Welcome to the OnePlus flagship, the Redmi 2.0 Flagship Killer is just around the corner"
In any case, with this post Manu has confirmed that Redmi K20 (and Redmi K20 Pro?) Will arrive in India officially soon, as if there had been any doubt, we can therefore imagine the same treatment as regards the rest of the world , including our country.
As we learned a few hours ago, the Redmi K20 will be accompanied by an older brother, the Redmi K20 Pro, but the differences between the two are not yet known to us.
But we can speculate that the more premium of the two, namely the Redmi K20 Pro, is the one that in addition to equipping the Snapdragon 855, will also have an AMOLED screen from 6.39 inches with Full HD resolution + and a fingerprint sensor under it. Moreover it could be available in a variant with 8GB of RAM and 256GB of internal memory.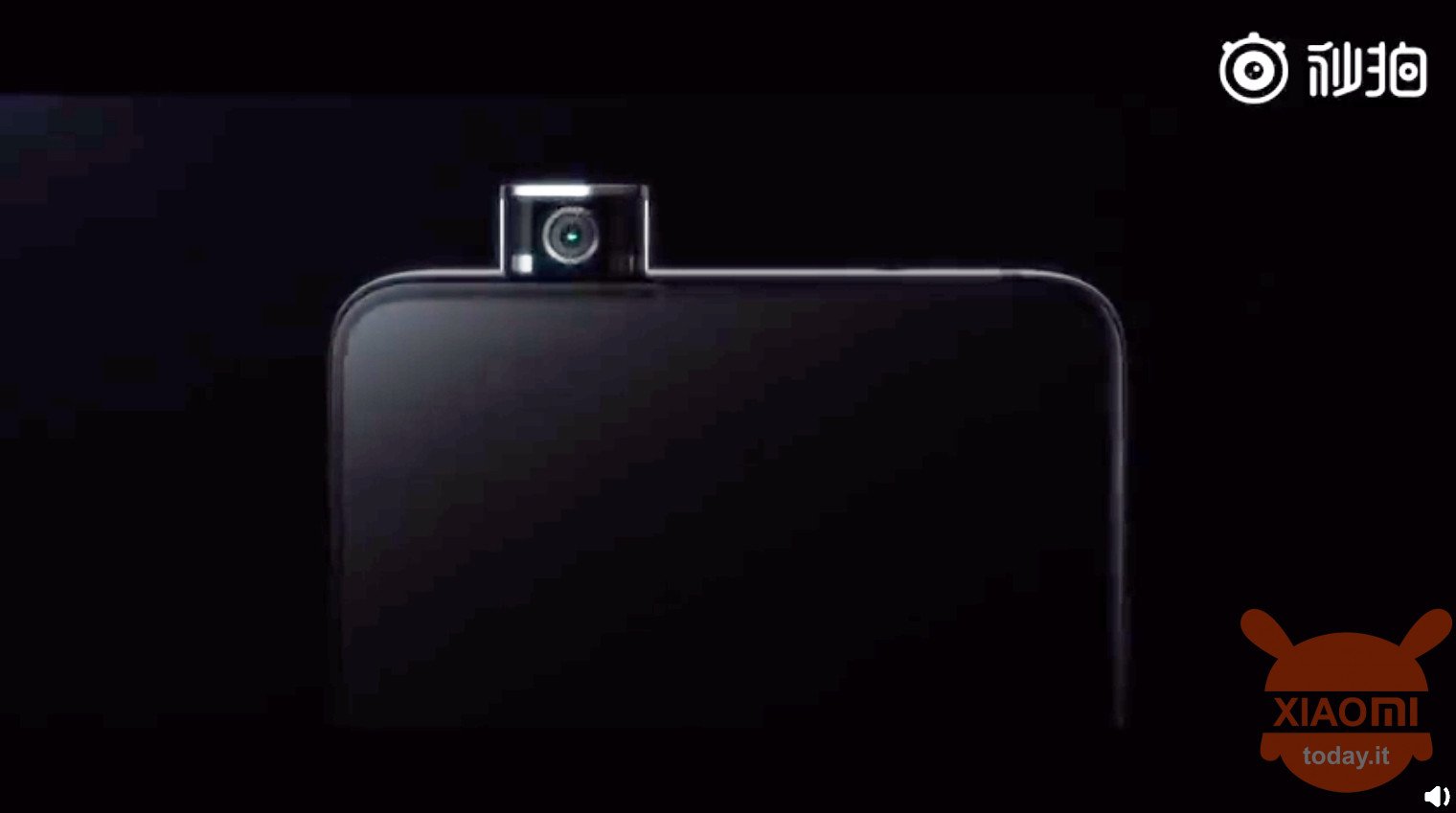 Turning instead to the specifications that both Redmi K20 and Redmi K20 Pro could have in common, we have the just mentioned processor, a front camera with a pop-up mechanism, an 3.5mm audio jack to connect your favorite headphones without the need for adapters and an NFC module to pay electronically directly from your smartphone.
While other specifications not yet confirmed include three cameras with 48MP (wide angle), 8MP (telephoto) and 13MP (ultra wide-angle) resolution and a large battery of at least 4000mAh.
Now that OnePlus has put the cards on the table with OnePlus 7 Pro, it's up to Redmi to surprise us with top-of-the-range features and a more than competitive price. Will they succeed in the difficult task? Comment below with your opinion!
Are you interested in OFFERS? Follow our TELEGRAM Channel! Many discount codes, offers, some exclusive of the group, on phones, tablet gadgets and technology.