Are you interested in OFFERS? Be smart and subscribe to our Telegram channel! Lots of discount codes, offers, pricing errors on technology from Amazon and the best online stores.
Il marriage between OnePlus and Oppo has caused a lot of talk this year and many users have turned up their noses. However, with the news that arrived just a few hours ago, those who objected will have to change their mind. In fact, according to what has been announced, there has been a change in the policy of the now duo of companies. The first subsidiary may also not earn anything from smartphones. Here's how it's possible.
OnePlus updates its policy with Oppo: the net profit of its smartphones can even be zero. We explain why in the article
Ahead of the upcoming release of its new flagship smartphone OnePlus 11, the brand has announced a closer strategic partnership with Oppo. The company talked about the main benefits of this partnership. Oppo and OnePlus have officially announced the dual brand strategy. As expected, the second company will be the pioneer of the company's flagship smartphones. Perhaps the most advanced developments will be tested in the other devices, but no details have been provided so far.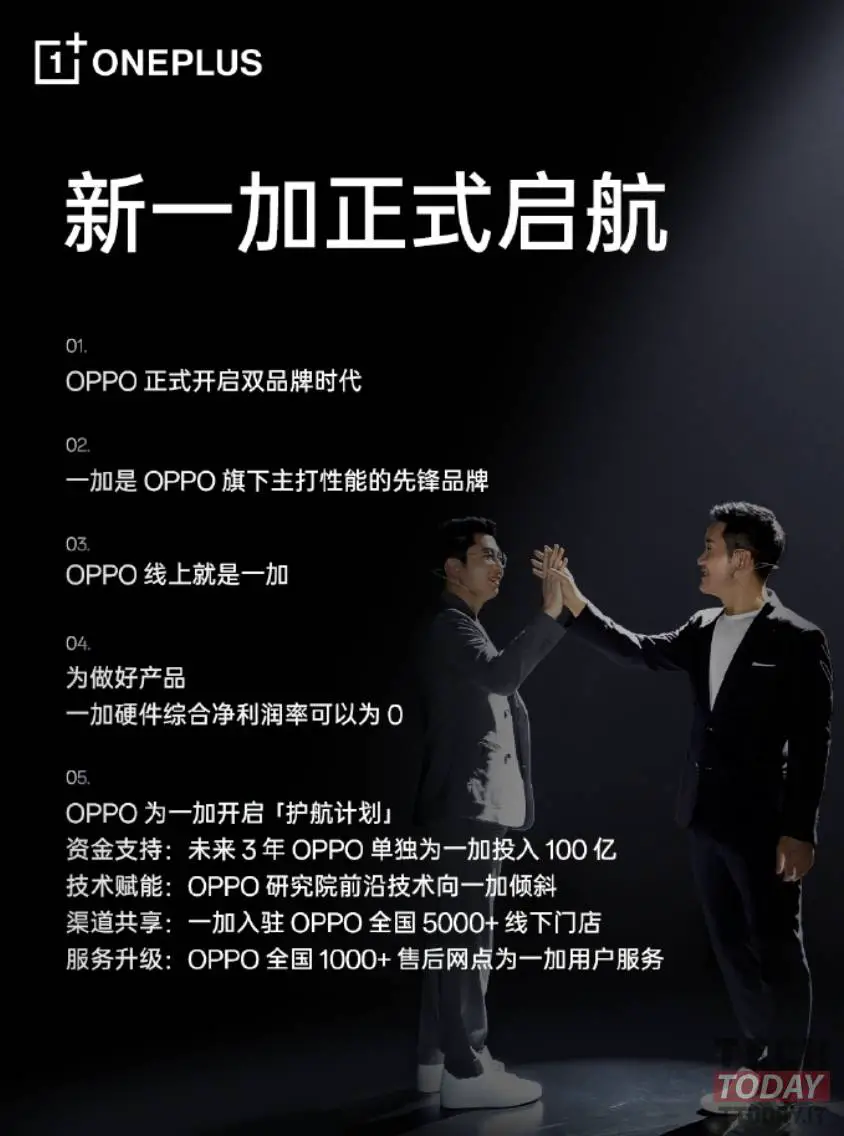 Recall that the merger of companies was announced last year, and their teams began to work together, which, at least, made it possible to speed up the release of updates. Under the new agreement, OnePlus products can have zero net income, which will allow them to offer more benefits at a lower price than their competitors. Furthermore, in the next three years, Oppo will invest 10 billion yuan (about 1.5 billion euros) in the development of OnePlus technology. The smartphones will be sold in stores and serviced at Oppo service centers, but for now this only applies to the Chinese market.
We don't know what implications this choice has in the western market but one thing is certain. To afford this maneuver, Oppo is cashing in an immense amount of money. Otherwise it could not turn to this policy which allows it (at first glance) to lose money.
Amazon offers
€849,00
available
2 new from 848,00 €
26 used starting at € 623,59
to March 24, 2023 4:47
Last updated on March 24, 2023 4:47