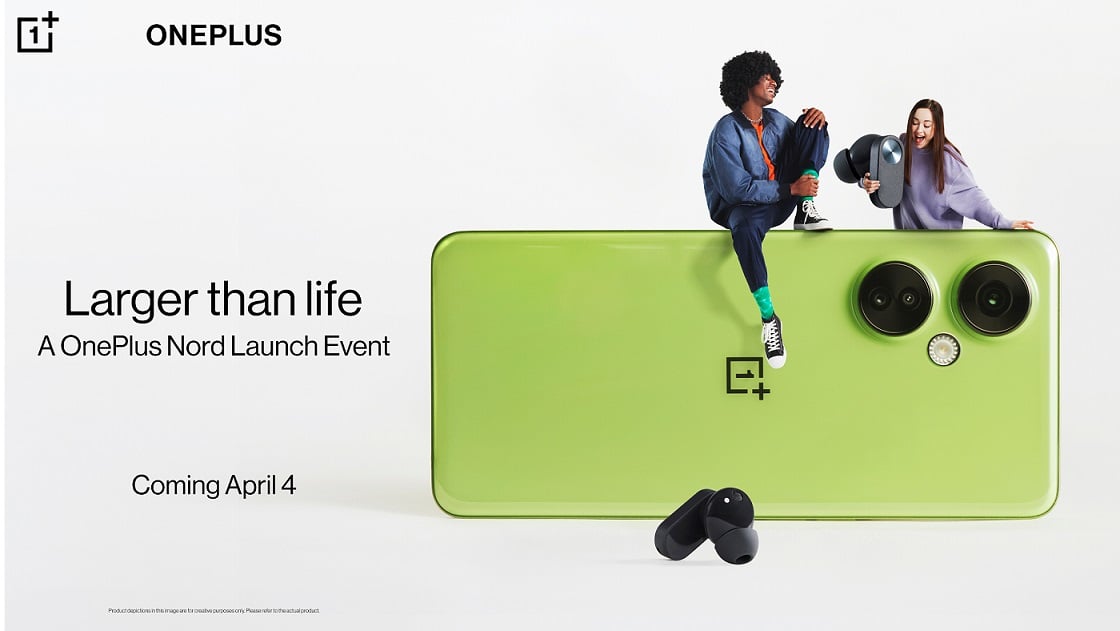 Are you interested in OFFERS? Be smart and subscribe to our Telegram channel! Lots of discount codes, offers, pricing errors on technology from Amazon and the best online stores.
After some rumors that were leaked at the beginning of the month, now there is the official presentation of the new one OnePlus Nord CE3 Lite by the company.
When will the OnePlus Nord CE 3 Lite be presented?
The Press release, Oneplus has just announced the date of its next one launch event, confirming that OnePlus Nord CE 3 Lite 5G and OnePlus Nord Buds 2 will be presented on April 4 at the event 'Larger than life – A OnePlus Nord Launch Event'.
OnePlus Nord CE3 Lite 5G combines the fast and smooth experience typical of OnePlus with an innovative design, such as the new Pastel Lime color and the two-circle camera, simple but elegant at the same time. It also incorporates the key and most loved features of its predecessors, proposing them at always competitive prices.
The online launch event 'Larger than life – A OnePlus Nord Launch Event' will be held ion April 4th at 14pm (local time).
On the official website it is possible to "sign up" to have the opportunity to win a OnePlus Nord CE 3 Lite 5G phone and save by adhering to the smartphone pre-sale.
For more information visit: https://www.oneplus.com/launch/nord-ce-3-lite-5g