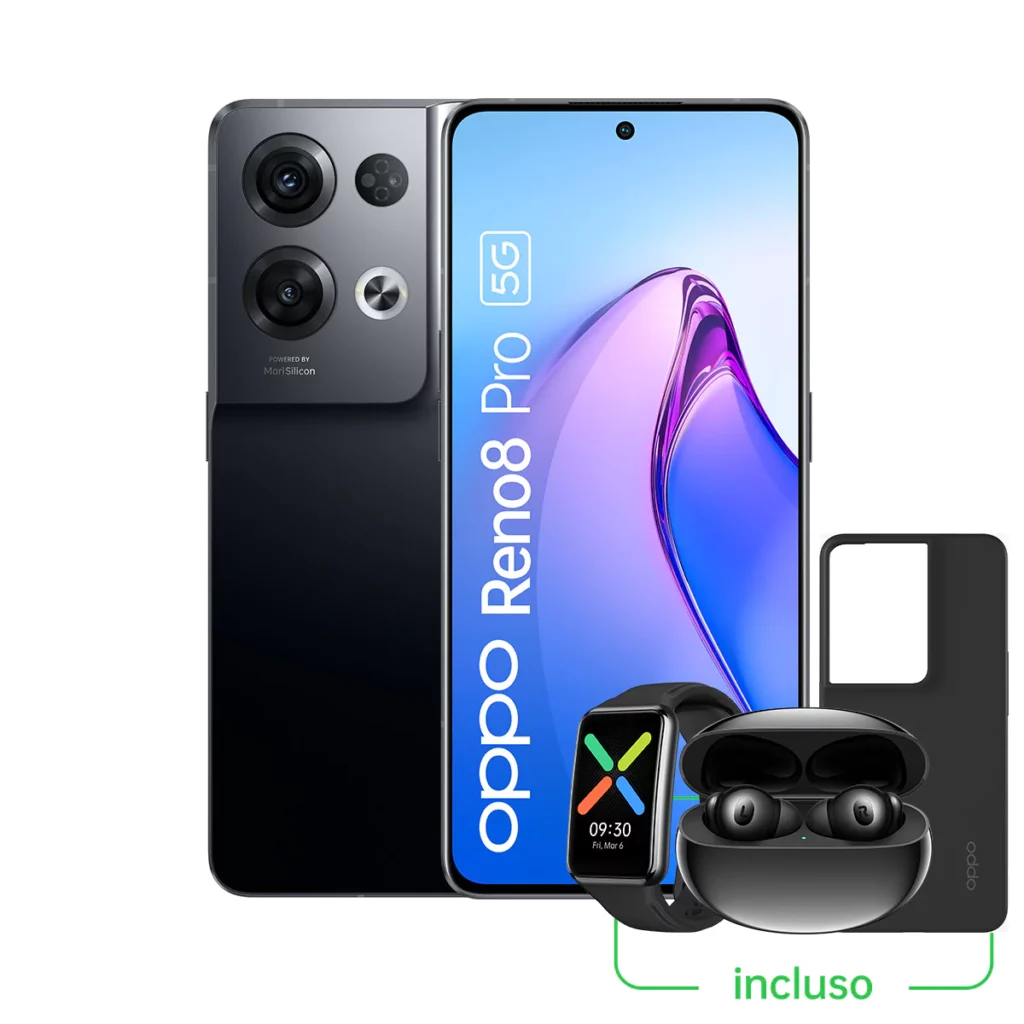 Are you interested in OFFERS? Be smart and subscribe to our Telegram channel! Lots of discount codes, offers, pricing errors on technology from Amazon and the best online stores.
OPPO on the occasion of Women's DayOffers exclusive promotions on a selection of products from its ecosystem. The advantageous discounts, available on OPPO Store, become the ideal opportunity to find the perfect gift for the women we love.
The OPPO ecosystem offers a wide variety of innovative and cutting-edge products perfect for becoming the technological ally for every woman according to her needs. From Saturday 4 a Wednesday March 8, for each €300 of expenditure a discount of will be applied €40, valid on bundled products, smartphones, audio devices and wearables.
For a gift complete with everything you need, OPPO bundles are the best choice; the discount will be applied to all bundles of the Reno Series, known for its elegant and refined design and advanced photographic performance, and on the Find X5 series, for unprecedented photos even at night.
The details of OPPO's offers
Here are the details of the combination:
Oppo Reno8 Pro, is available together with Oppo Enco X2, OPPO Watch Free it's a cover.
OPPO Reno8, in combination with the earphones OPPO Enco Free2 and a cover.
OPPO FIND X5 PRO, available for purchase bundled with Enco x, OPPO WatchFree, and a cover.
OPPO Find X5 is available, combined with earphones OPPO Enco x, OPPO Watch Free and a cover.
OPPO Find X5 Lite is available together with OPPO Enco Free2, OPPO Band Sport Orange and a cover.
For women attentive to well-being and physical activity, OPPO Band 2 is the perfect smartwatch that allows you to monitor more than 100 sporting activities and set your goals by optimizing your training sessions in a safe and gradual way or, alternatively, for a minimal but refined look, OPPO Band Sports, perfect to wear during your favorite sporting activities but also in everyday life.
OPPO Band Style instead, it is perfect for all sportswomen who don't want to give up a touch of class during their workouts. Only until Wednesday, in further discount at an unmissable price of €39,99 instead of 59,99 €.
For all music lovers, the ideal gift is OPPO Enco Air2 Pro, the latest wireless earphones ideal for any type of listening that adapt perfectly to any audio content. Alternatively, Oppo Enco X2 that allow you to listen to your heart songs undisturbed by the sounds of the surrounding environment thanks to noise cancellation.
Still in the audio field, OPPO Enco Air2, earphones with an iconic design that guarantee audio quality and performance of another level, will be available for purchase at a price of €59,99 instead of €69,99. The surprises continue with OPPO Enco Buds2 available at €29,99 instead of €49,99 e OPPO Enco Free2i a €79,99 instead of 99,99 €.
Finally, the latest arrivals at OPPO Reno8T, known for its rear camera from 100MP it's a trendy design in fiberglass and fiberglass, and the smartphoneA78, elegant and refined thanks to the exclusive OPPO Glow 3.0 satin finish combined with the brilliant design of the photo body, in the 4/8GB + 128GB versions, they are the ideal gift for technology lovers but with style.
The offers are visible in detail on the dedicated page on the official website.