Are you interested in OFFERS? Be smart and subscribe to our Telegram channel! Lots of discount codes, offers, pricing errors on technology from Amazon and the best online stores.
If we talk about ARM mobile processors, we have two unequivocal protagonists: Mediatek e Qualcomm , that they have dominated for years the mobile chip scene. That doesn't mean they're the only ones: Samsung has its own and Google too. Apple also succeeded with the previous generation iPhones. Oppo and its processor they are much talked about but to date we have not seen anything except the NPUs. Well, the latest news bode well.
When will Oppo's proprietary processor come out? We don't know, but the rumors that chase each other say that we will soon see it among ourselves
As we already know Oppo has developed its MariSilicon X, an NPU unit focused on photography, and the MariSilicon Y dedicated to the field of audio. Well, the first full SoC of the Asian firm may be closer than we expected. Like any other manufacturer, Oppo wants produce their own processors to control the entire manufacturing process of the devices. Thanks to the aforementioned MariSilicon, the company's position is not far from achieving a full-fledged processor.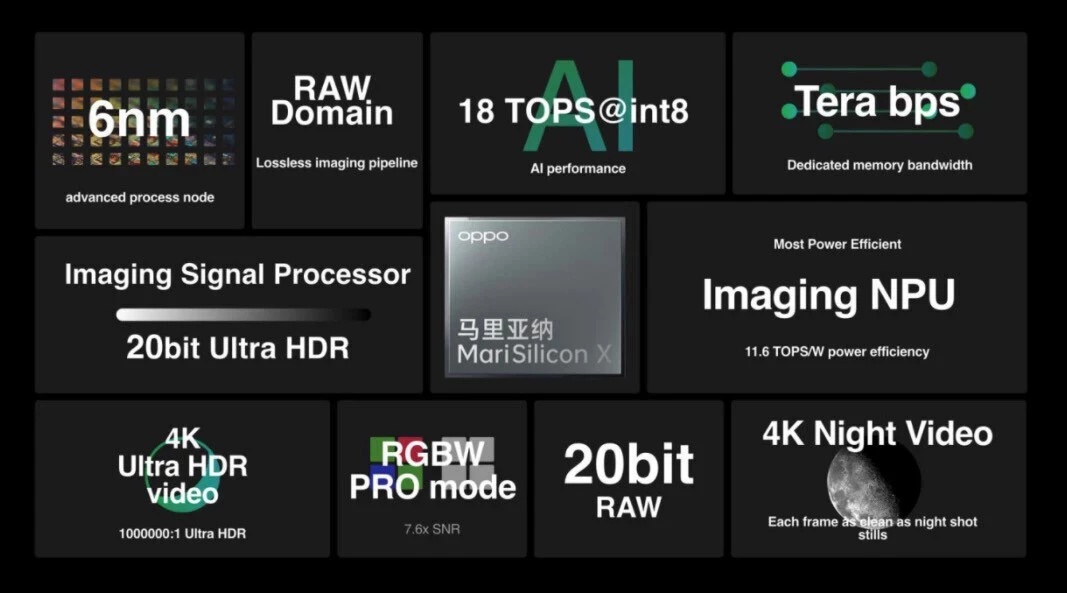 Read also: Today is the day of OPPO Find N2 Flip: the sale is underway
As stated by a Mediatek executive, the company is focusing its efforts on launching its own mobile processor which would enable it to offer its own alternative. The informant revealed that said processor would be ready and will hit the market next year, in 2024. This product would have reached the "Tape-out" stage, a concept used in electronics which means that the integrated circuit design process is finished, so the final product is ready to be manufactured.
Furthermore, it does not seem a coincidence that Oppo will hold a conference in Hsinchu, the city of Taiwan. TSMC has its headquarters right there, so we cannot rule out an association between the two technologies. The news concerning the Chinese company's chips is not new, in fact we already knew that the company has invested 1,4 billion dollars for create integrated circuit design centers in different cities of China.
Oppo will therefore be another supplier to join the processor war and will only increase competition. This will ultimately benefit the users.
Amazon offers
€1.199,99
available
2 new from 1.199,00 €
3 used starting at € 1.047,20
to March 24, 2023 4:04
Last updated on March 24, 2023 4:04