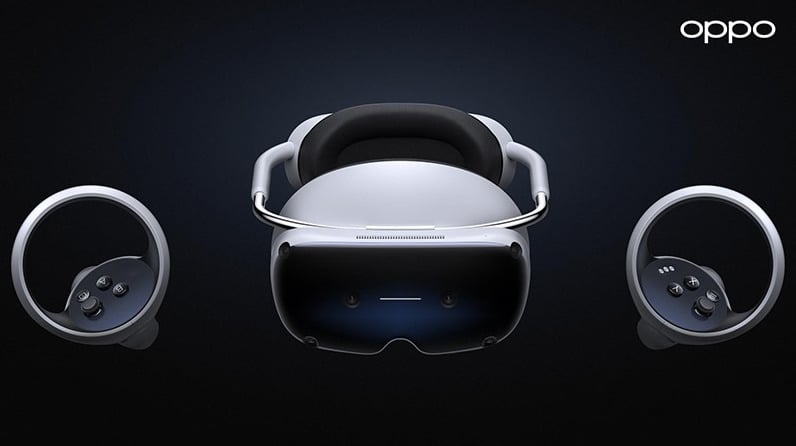 Oppo, a global leader in technology, recently unveiled its innovative mixed reality headset, the Visor MR Glass Developer Edition. This product, developed in collaboration with Qualcomm, represents a significant step forward in the field of mixed reality. Be warned though: this special headset will not be available for purchase at all but it will be only for developers.
Oppo's innovative MR Glass Developer Edition is a step forward in mixed reality. For developers only
Despite the excitement surrounding this launch, an Oppo representative clarified that the MR Glass Developer Edition headset is not yet ready to become a commercial product. This device was designed primarily for application developers with the aim of provide them with high-quality hardware on which to create innovative applications. Oppo expects that once the "civilian" version of the headset is available for purchase, there will already be a wide range of high-quality applications ready to use.
The Oppo MR Glass Developer Edition headset works on a processor basis Qualcomm Snapdragon XR2 Plus and will be available to developers in the second half of the year. Among its distinctive features, Oppo has highlighted the support for the SUPERVOOC fast charging, heart rate monitoring and display refresh rates up to 120Hz.
Another important aspect of this device is the comfort of the user. The material of the MR headset, which comes into contact with the skin, has been designed not to cause allergies or itching. Also, the mixed reality effect is created using two VPT binocular cameras (Video Pass Through) that allow you to look "through" the displays. A system of superimposed lenses provides a three-dimensional image, while two controllers are included to facilitate control of the device.
As anticipated, not being available for now is not clear how much will it cost and when will it be released to the general public.