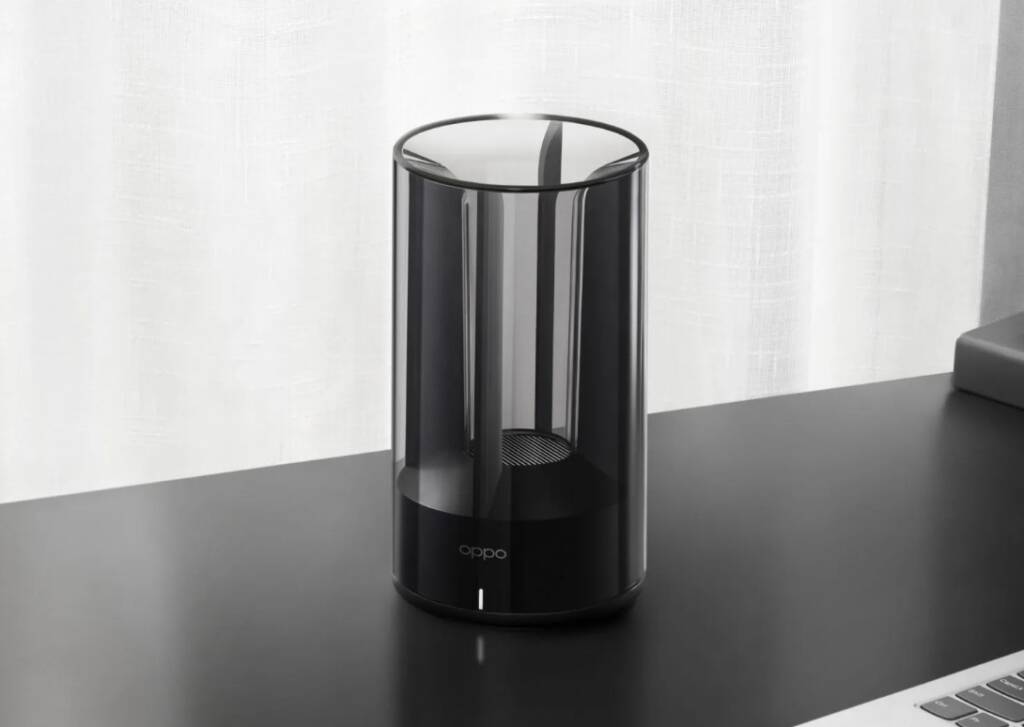 Are you interested in OFFERS? Be smart and subscribe to our Telegram channel! Lots of discount codes, offers, pricing errors on technology from Amazon and the best online stores.
The Chinese technology giant OPPO presented a good number of products at MWC 2023 which is taking place in Barcelona these days. We have in fact seen the new ones OPPO 45W Liquid Cooling Radiator, Zero Power Tag and Air Glass 2but it doesn't end there. The brand has in fact presented two other new products at the Mobile World Congress, its first router, the OPPO Wi-Fi 6 Router AX5400 and a product for family health management, the Ohealth H1; let's go and discover them together.
OPPO Wi-Fi 6 Router AX5400 and Ohealth H1 Announced at MWC 2023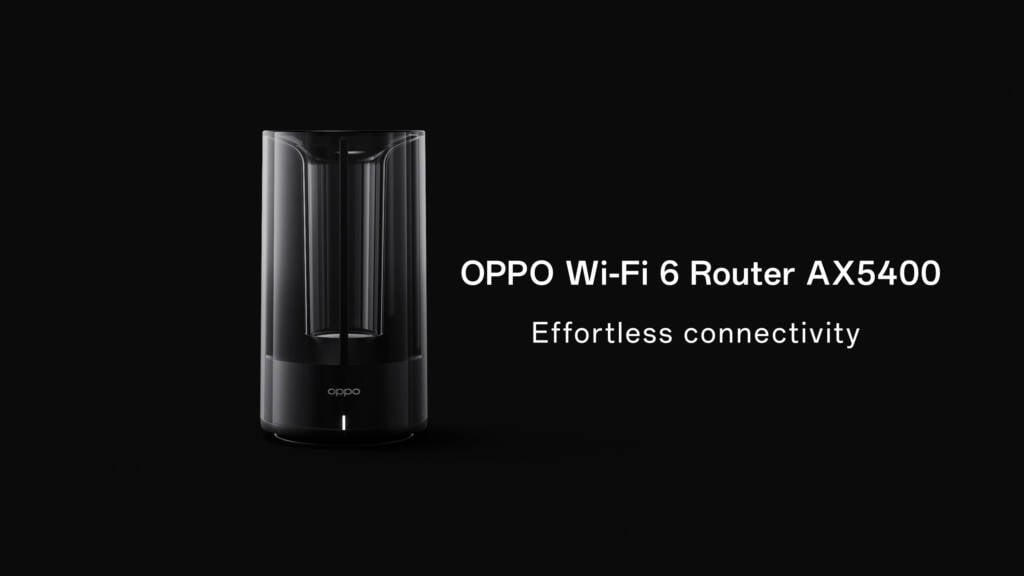 Let's start with the OPPO Wi-Fi 6 Router AX5400 which draws its inspiration from the minimalist style of modern homes that takes full advantage of its curved design by integrating the router into a symmetrical transparent cylinder. The antennas, interfaces and function buttons of the router are symmetrical on the left and right, and the four antennas are also delicately hidden under the transparent shell with smooth lines, presenting a very elegant aesthetic.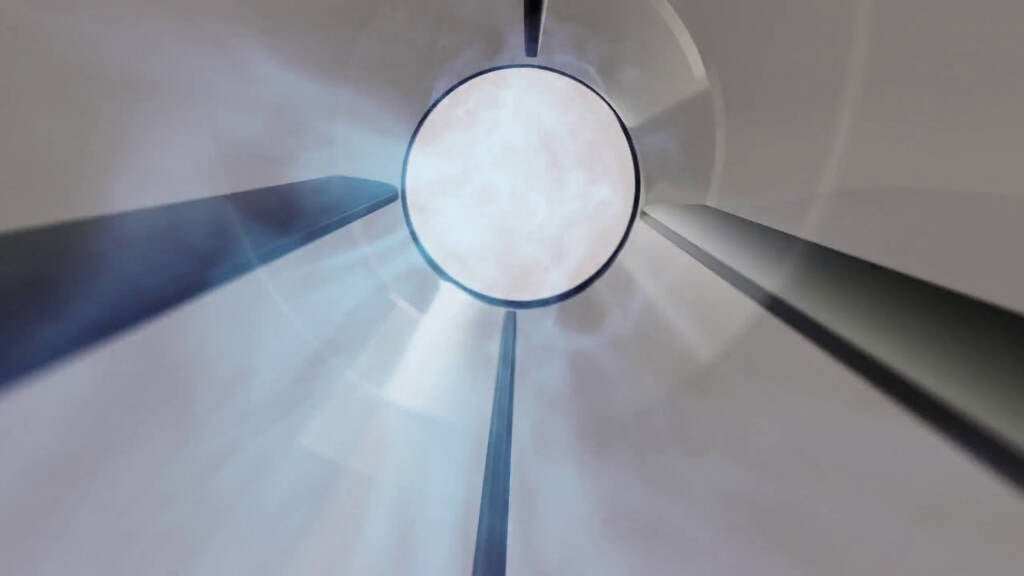 In addition, the external chimney-shaped structure of the router can effectively increase the natural wind pressure difference between the inlet and the outlet, and cooperate with the internal structure of the 360° bionic curved surface to allow the natural wind to take and remove the heat generated by the router. This avoids router frequency reduction and device disconnection due to bad heat dissipation, and easily ensures 32 devices internet connection 7×24 hours a day.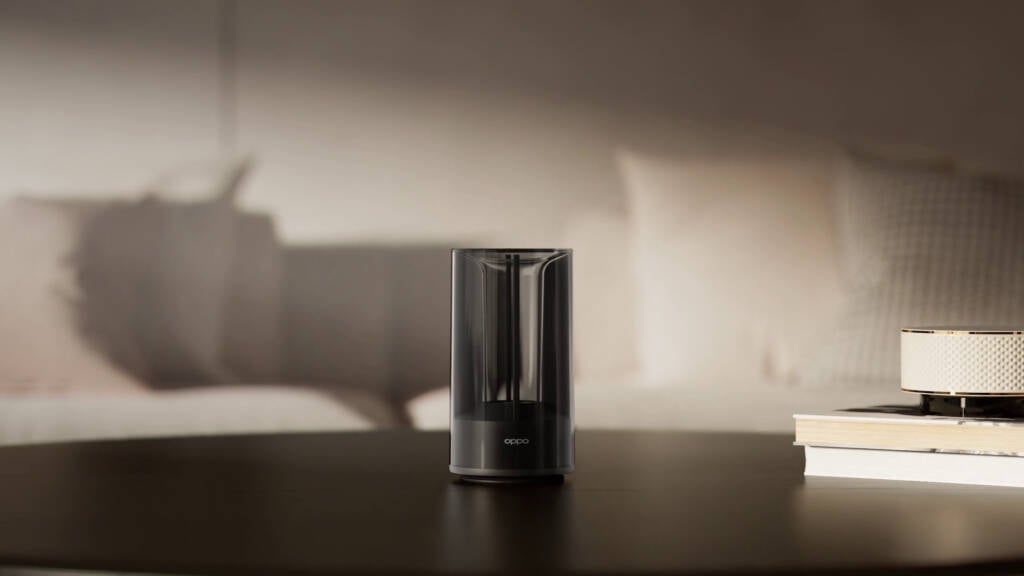 In terms of hardware, OPPO Wi-Fi 6 Router AX5400 is equipped with Qualcomm IPQ5018 chip, supports Wi-Fi 6 standard, and is compatible with 802.11b / g / n / ac / ax, and can provide dual band from Wi-Fi signals -Fi 2,4GHz and 5GHz at the same time. It can support 256 devices to access simultaneously, and is also equipped with a new generation 2.5G adaptive interface and two gigabit adaptive interfaces. All interfaces support WAN/LAN blind insertion, users do not need to distinguish between interfaces, just plug and play.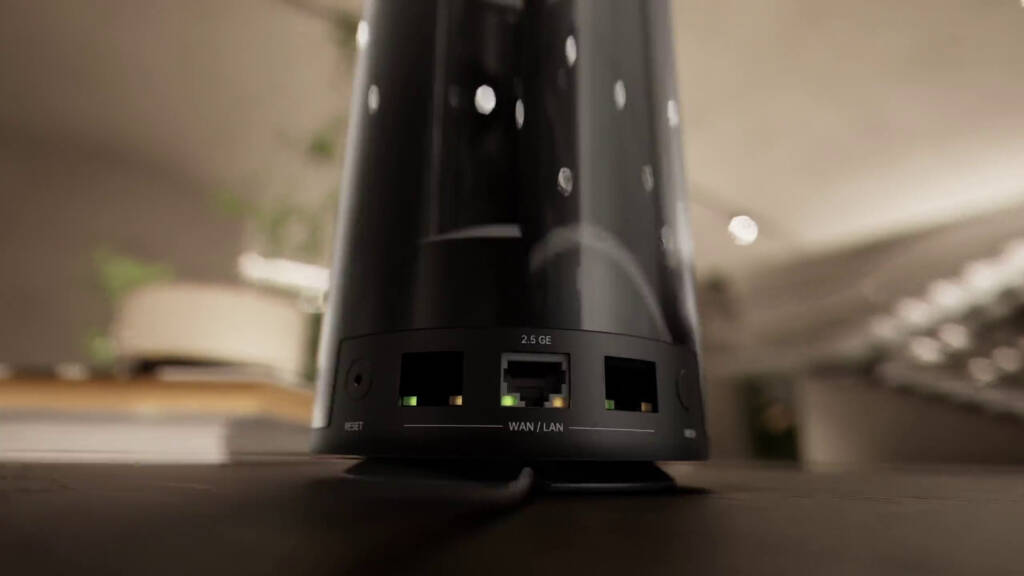 In other respects, OPPO Wi-Fi 6 Router AX5400 supports Easy Mesh technology, thus you can realize fast and convenient Mesh networking between multi-platform and multi-brand routers, and expand Wi-Fi network coverage. Self-developed technology is faster and more stable due to the 4 high-gain antennas and 6 independent signal amplifiers, combined with OPPO's self-developed anti-jamming algorithm, can make the Wi-Fi signal transmission distance longer and more stable. We also find OPPO's internally developed O-RouterBoost network directional acceleration technology which allows the network to quickly identify products equipped with ColorOS 13 and above, and intelligently accelerates the three high-frequency scenarios of games, online training and conferences online, with a maximum acceleration of 20%.
At the moment, OPPO has not officially announced the price and launch date of the AX5400, which should arrive together with the Find X6 series.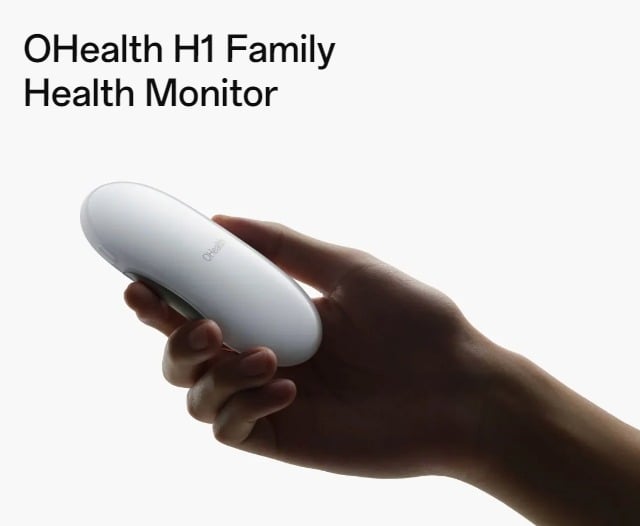 Moving on to the OPPO OHealth H1, it is a device for medical-grade precision monitoring of six health signs data including body temperature, ECG, heart rate, blood oxygen, heart and lung sounds, and sleep.
At the same time, through the Smart Cloud, users can build comprehensive family data management, remote auscultation and video consultation and other telemedicine through the OHealth app, providing more professional and convenient health management solutions and medical services to people and families.
In terms of appearance design, OHealth H1 adopts an arc design with a simple round shape, and its size is comparable to a small mouse, and it can be placed on the simple magnetic charging base for charging.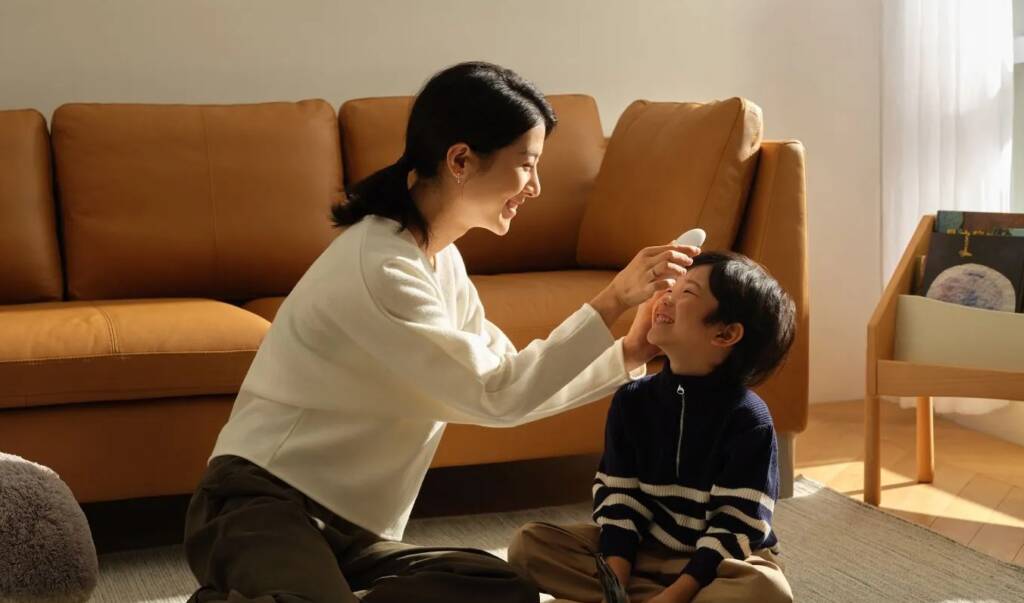 In terms of hardware, the OHealth H1 is equipped with a thermopile sensor and a TOF distance sensor and uses non-contact infrared technology to measure body temperature. When measuring, after pointing the product to the forehead, the result will be displayed within 1 second, and the measurement error is ±0,2°C.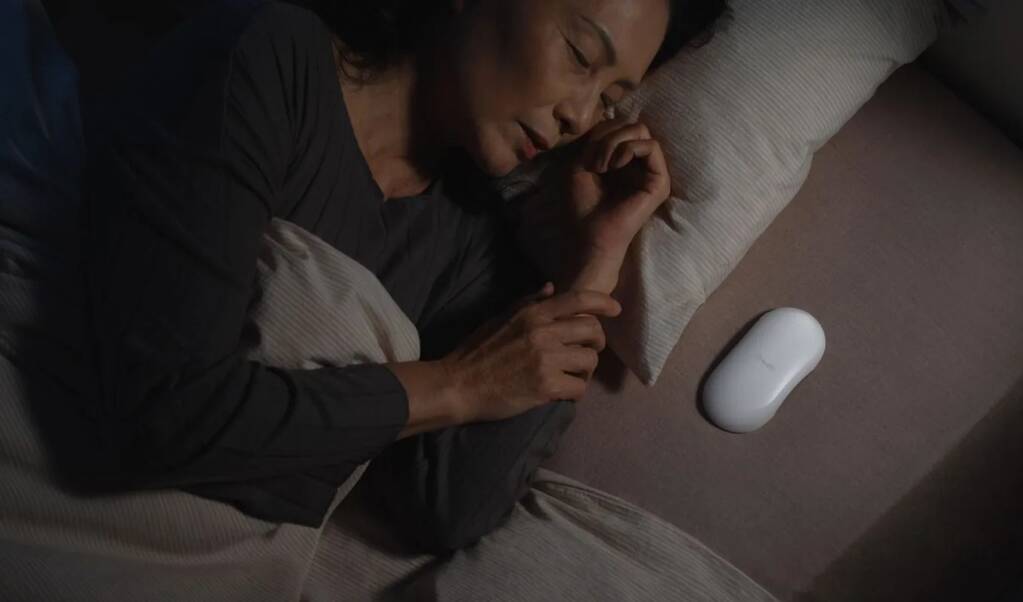 For heart and lung sound auscultation, the device uses a self-developed electronic stethoscope based on piezoelectric ceramic sensors as sound sensing components.
In terms of ECG and heart rate measurement, the OHealth H1 uses stainless steel electrodes with a larger area than wearable devices, resulting in better signal quality and higher accuracy in detecting atrial fibrillation.
Finally, for blood oxygen measurement, the device uses a PPG sensor.
Prices on Amazon
€65,05
€99,90
available
2 new from 65,05 €
46 used starting at € 46,43
to June 4, 2023 17:09
Last updated on June 4, 2023 17:09