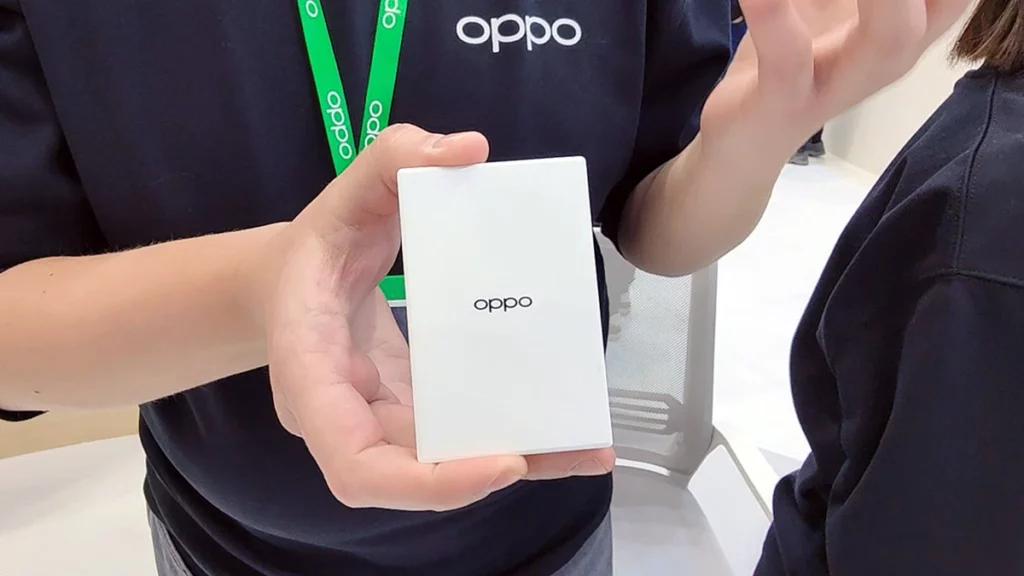 Are you interested in OFFERS? Be smart and subscribe to our Telegram channel! Lots of discount codes, offers, pricing errors on technology from Amazon and the best online stores.
The MWC 2023 has already seen the presentation of several devices as new Honor Magic 5 Pro and Magic 5. Today Oppo unveils its rival for Apple AirTag: theOppo Zero Power Tag, which does not need a battery to work. The device is a prototype, but it already has a big advantage over all other tags on the market: works without battery. We explain how it is possible.
Oppo Zero-Power Tag is the company's proprietary tag that improves on Apple AirTag. Why? Because it works without battery
Oppo Zero Power Tag it uses zero-power communication technology to function. With it, the tag collects radio waves in the area to maintain its operation even without a battery through RF signals, back mirroring and low power computing. This means that Zero-Power Tag is capable of harvesting energy from the signals of TV towers, FM radios, mobile phone base stations, WiFi routers to keep running, which eliminates the need for batteries.
After harvesting energy from existing radio waves, the device can modulate ambient radio signals with its own information and transmit these signals outwards in a process known as backscatter communication. When designing zero-power communication networks, the coexistence of existing zero-power communication systems and 4G/5G systems, as well as unauthorized and licensed bands, must be considered.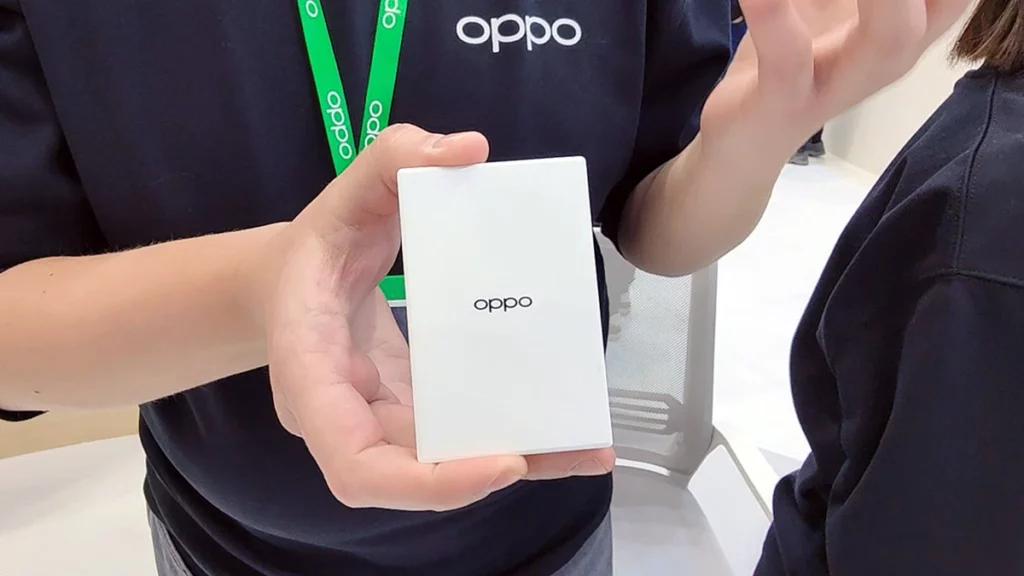 As we can see above, the Zero-Power Tag was shown inside a plastic rectangle with its chip inside. In this way, this is not yet its final form, as the accessory must be smaller and even compatible with new technologies such as smartphones. The company said:
In the near future, IoT devices will be able to harvest power directly from Bluetooth, Wi-Fi, and cellular signals, resulting in excellent features such as smaller size, longer life, and lower cost. Electronic tags are applied to locate objects without the need to replace or recharge the tag battery
The Chinese giant also points out that Oppo Zero-Power Tag can be used in multiple scenarios as it does not require battery replacement. Some examples include the bird monitoring endangered to monitor their migratory habits and ensure their protection. Another plus is it disposal. Since competitors require batteries to be replaced after one year, generating electronic waste that can harm the environment if not disposed of properly, the device from the Green Factory it turns out better.
Via | PhoneArena