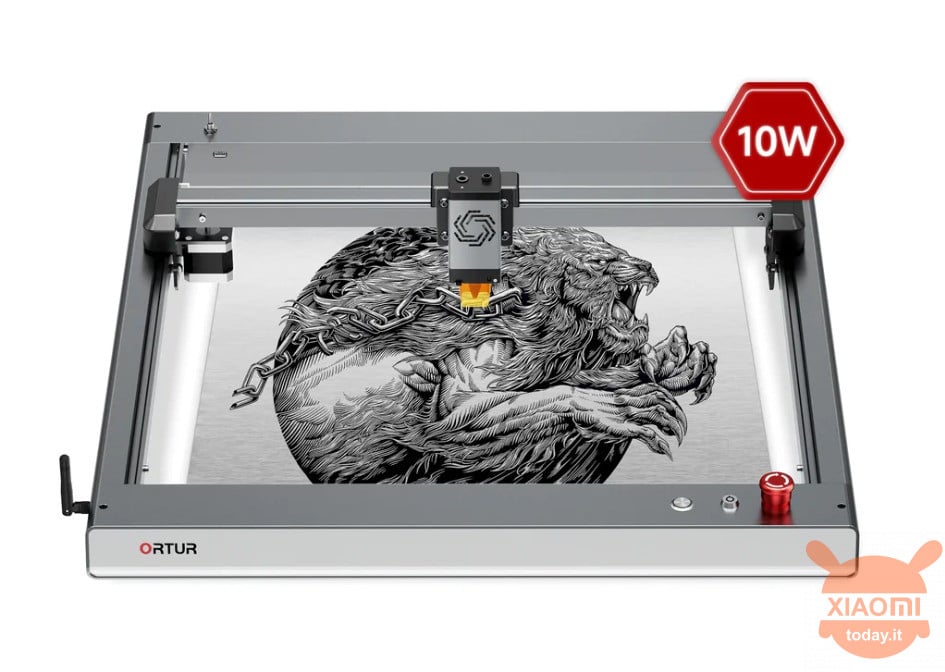 If you are an artist with your own business or simply like DIY, you know how useful a laser engraver can be. You obviously can't go with the cheapest one which will produce poor results, but you have to go for something of higher quality. So here comes the Ortur Laser Master 3, a professional laser engraver which however has a competitive price. The product can in fact be purchased at the price of €614,99 instead of € 709,99 using the discount code OLM3 PRESALE and you will receive a free UGreen electronics kit; click here to go to the offer.
Ortur Laser Master 3 in presale: professional laser engravings without spending an eye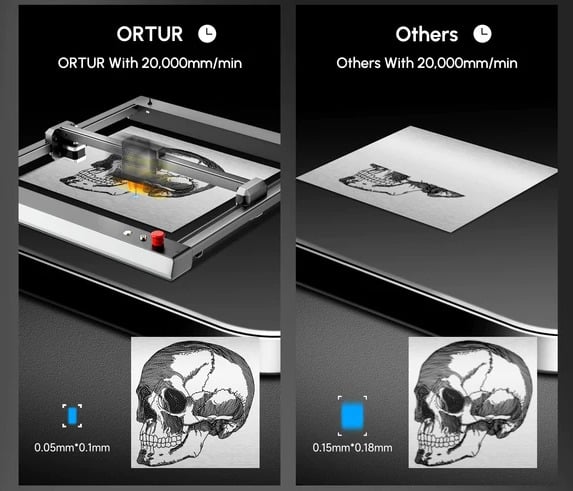 But what makes the Ortur Laser Master 3 a professional-grade laser engraver? Well, for one thing, the product has a build speed of up to 20000mm per minute. So it allows us to make perfect works of art in less time.
The Laser Master 3 also has a stable and lighter 10W laser module with integrated Air Assist, dual fans, foldable focal indicator, all in a weight of only 235 grams. The laser uses the fourth generation of spot laser compression technology and the second generation of combined laser diode technology.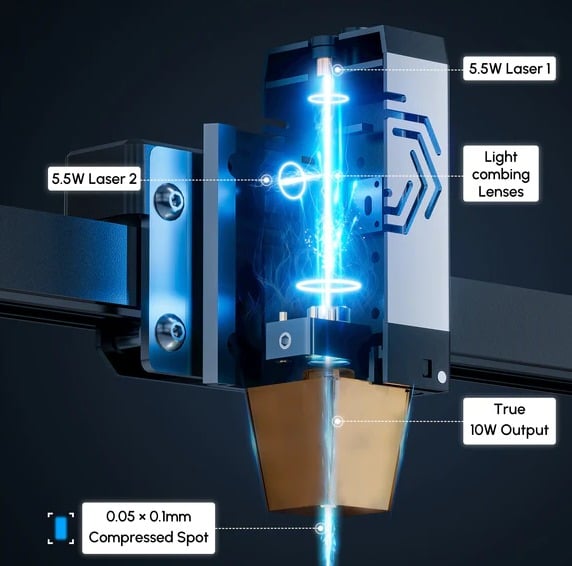 This allows you to engrave wood up to 12mm and acrylic up to 10mm in One-Pass mode, but you can go up to 20mm and 30mm respectively with multiple passes.
The Ortur Laser Master 3 also has higher accuracy thanks to the improved mechanical structure and a focal point of 0,05 × 0,1mm that allows details down to 0,01mm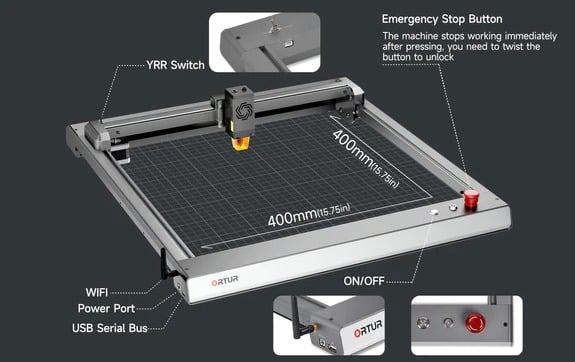 The engraver comes with an easy-to-use dedicated app that supports iPhone, Android, iPad, and Android tablets. But it is also possible to launch projects from a PC with a USB cable or a microSD card.
Finally, the Laser Master 3 integrates 7 safety features:
Security lock (keep key, for professional use only)
Active position protection
Inclined position protection
Detection and limitation of the duration of exposure
Voltage and current safety control system
Host computer control system
Emergency stop switch
THE Ortur Laser Master 3As well as on Official site, is available at the same price as €614,99 su MadeTheBest using the discount code LM3ZB100 and you will receive a free engraving base worth $ 25.99. Alternatively you can buy it on SinisMall.com receiving a set of consumables worth $ 100.