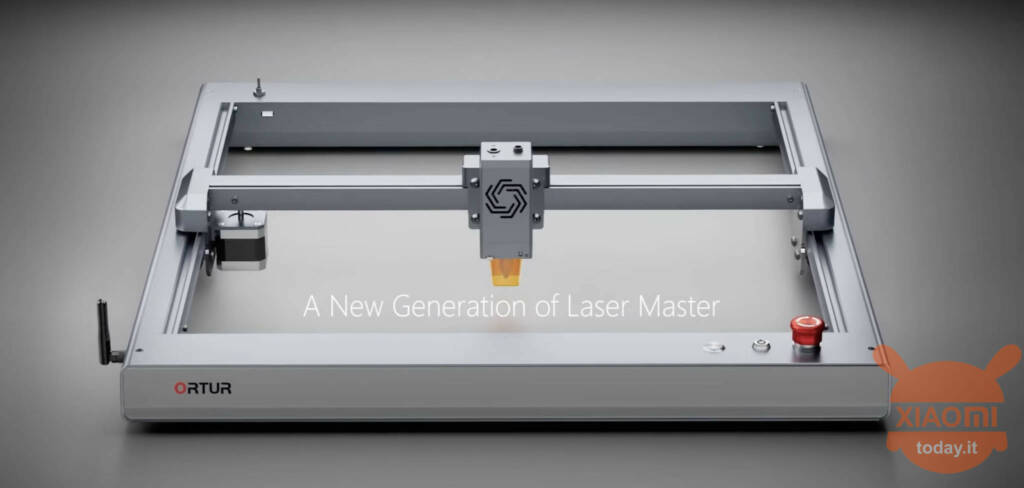 Along with 3D printers, the trend of engravers has increased in recent years and place took advantage of this to enter this increasingly flourishing market. It is a company born in 2018 and that in 2019 presented the first 32-bit motherboard in the world specialized for engravers. Its first product, however, was a 3D printer. Today we introduce you to the engraver Ortur Laser Master 3 and its special Edition which debuted on the official website.
The Ortur Laser Master 3 engraver and its Special Edition debuted on the official Ortur website and are already on sale. Here's how to get them
Ortur Laser Master 3 he is an engraver of the latest generation and is, to be honest, one of the best around. Despite the speed of him up to 20.000 mm / min and a cutting power of up to 10W, the Ortur engraver in question is extremely quiet. Obviously there is no limit to the materials on which this can affect: ranging from mesh to wood, from aluminum to hard plastic. In short, there is to indulge yourself. Don't worry about the size and weight: Ortur Laser Master 3 weighs only 235 grams and measures 58 x 55 x 15 cm. Basically it is a rectangle that can be slipped, when not in use, in a slot as if it were a big book.
One of the smart features of this engraver is the ability to use it remotely via application on your smartphone (both iPhone and Android). The Ortur Laser Master 3 engraver is also extremely safe. Thanks to a proprietary protection system, this blocks processing and engraving in the event of a malfunction, a blackout or foreign body detection from outside. For example, if a hand accidentally gets in the way of the device, it stops.
As anticipated, the device is also available in its Special Edition. You can find all the information in the following links:
Ortur Laser Master 3
Buy here: https://s.zbanx.com/r/MFmw0CRu7Szb
699 $ with discount code "50OLM3"
Ortur Laser Master 3 Special Edition
Buy here: https://s.zbanx.com/r/DgWhSOp7WuJy
It is worth remembering that there is always a valid but cheaper solution. This is the Laser Aufer 1 which can be taken home for $ 199.00. More information on this link.