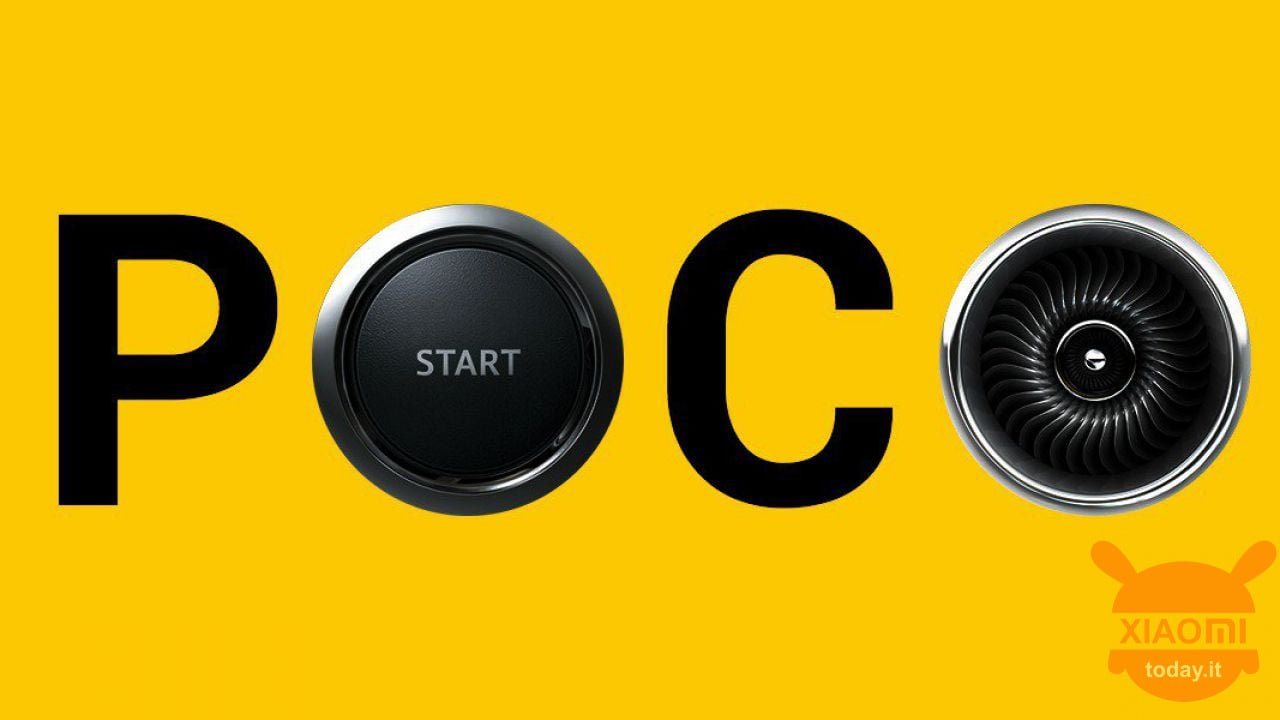 It is not the first time that the well-known database Geekbench it reveals to us in preview the existence of terminals of which we would not have even suspected the idea. It is also true that other times we have witnessed actual hoaxes and for this reason we invite you to take what you have shown. cum grano salis.
Xiaomi Redmi 7 Global
ATGRATIS Shipping from Italy 24 / 48h - Cover and Film free
POCO F1 Lite with Snapadragon 660 spotted on Geekbench
In fact a new smartphone called POCO F1 Lite appeared on Geekbench a few hours ago, which unequivocally would make one think of a device lightened in hardware terms to make the selling price even more attractive and competitive. The alleged POCO F1 Lite appears to be equipped with the processor Qualcomm Snapdragon 660 e 4 GB of RAM, a typical mid-range equipment where Xiaomi already reigns supreme but with the launch of POCO F1 Lite could drop the ace take everything.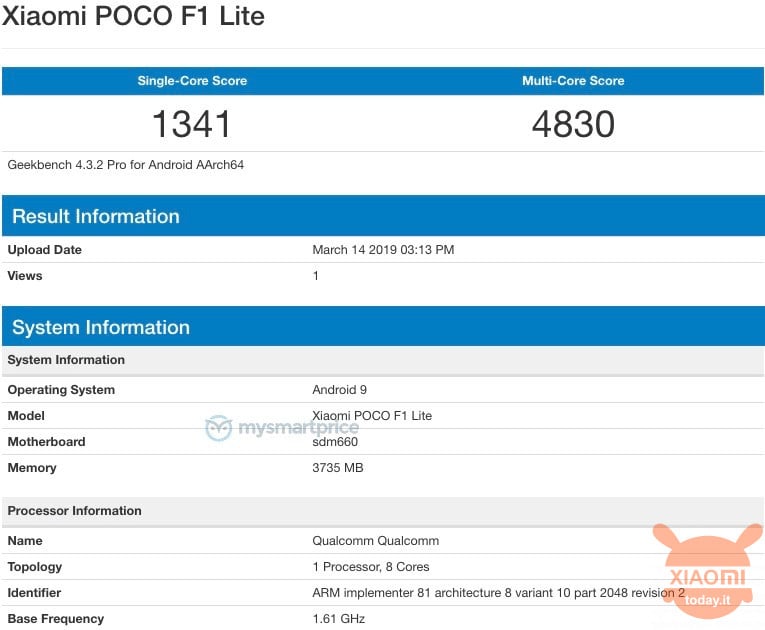 We recall the philosophy behind the new POCO brand, but above all Xiaomi, that is to create a smartphone capable of offering high performance at an affordable price, and the POCOPHONE F1 model was the first device of the company to capture this philosophy. From many chatted because of the top-of-the-range hardware at a decidedly low list price, obtaining the approval of many users. Small defects are not missing, to which Xiaomi always seems to find a solution and improvements such as the Widevine L1 support or the night mode for the camera and the possibility of record videos to 960fps in Slow Motion.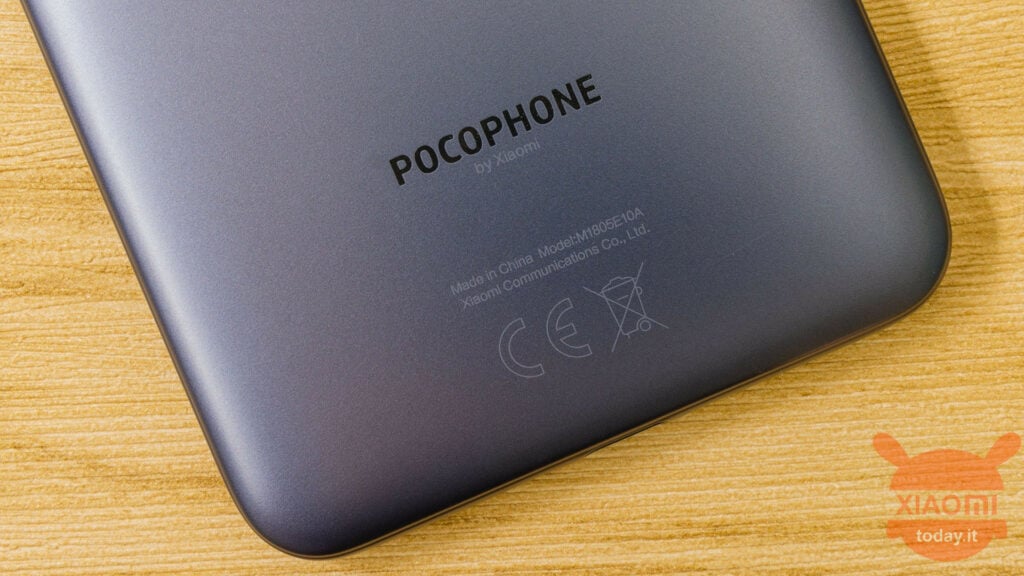 The news of the POCO F1 Lite comes almost surprisingly because the fans of the brand are waiting for the future POCOPHONE F2, but in reality it could conceal a further surprise like the Mi A2 / Mi A2 Lte series. Indeed both the POCOPHONE F2 and the POCO F1 Lite could be the protagonists of a single event. By analyzing the result of the Geekbench benchmark we don't get big information except that the operating system will be Android 9.0 Pie, the Qualcomm Snapdragon 660 AIE SoC to 14nm and 4 GB of RAM for a score of 1341 in the single-core test and 4830 in the multi-core test. In addition, other sources indicate URANUS the code name of the POCO F1 Lite.