Android 12 officially came out as a beta some time ago. Since then, many have enjoyed promoting more or less unofficial lists that talked about the devices that would be updated. Smartphones too Xiaomi, Redmi e POCO they entered this cauldron. It should be noted, however, that there is no official list of devices that will update to Android 12, other than those communicated by the companies themselves at the time of the release of Android 12. Mi 11 family for example and the Mi 10 family. But now it's up to POCO F2 Pro update: according to what we learn from the official forum, the first beta of the new version of the operating system has just come out for its Chinese counterpart.
When Android 12 arrives on POCO F2 Pro? It has actually already arrived in China in beta form. The Redmi K30 Pro counterpart is updating
POCO F2 Pro, with the update of the Chinese MIUI 12.5 Beta build number 21.11.30, saw the arrival of Android 12. As the name of the update suggests, this is a release intended only for smartphones with Chinese ROM. In fact, for now only Redmi K30 Pro (China) has been updated. But there is a way to have our devices updated in preview: switch the ROM to Xiaomi.eu. It is a ROM based on the Chinese MIUI and completely translated, as well as equipped with Google services. But not all that glitters is gold: do not think it is better in everything. They are not installable third-party applications for security reasons.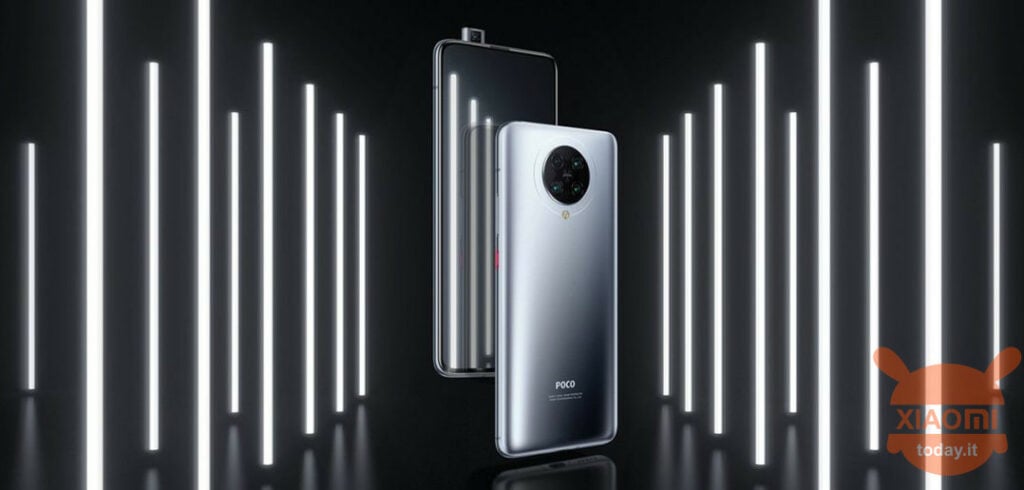 In accordance to Google revealed on launch day, Android 12 is based on four supporting columns: completely new design, enhanced performance, improved privacy options and user experience at the highest level. But although there are very noticeable structural changes, we know that MIUI is also changing in a certain sense. An example of interface modification we saw it yesterday when several devices, including of course Xiaomi Mi 10 and 10 Pro, have received the update that changed the MIUI logo.
POCO F2 Pros | 6GB - 128GB | Electric Purple
1 used by 268,69 €
10 December 2022 6: 34

Amazon.it
Price updated on: 10 December 2022 6:34