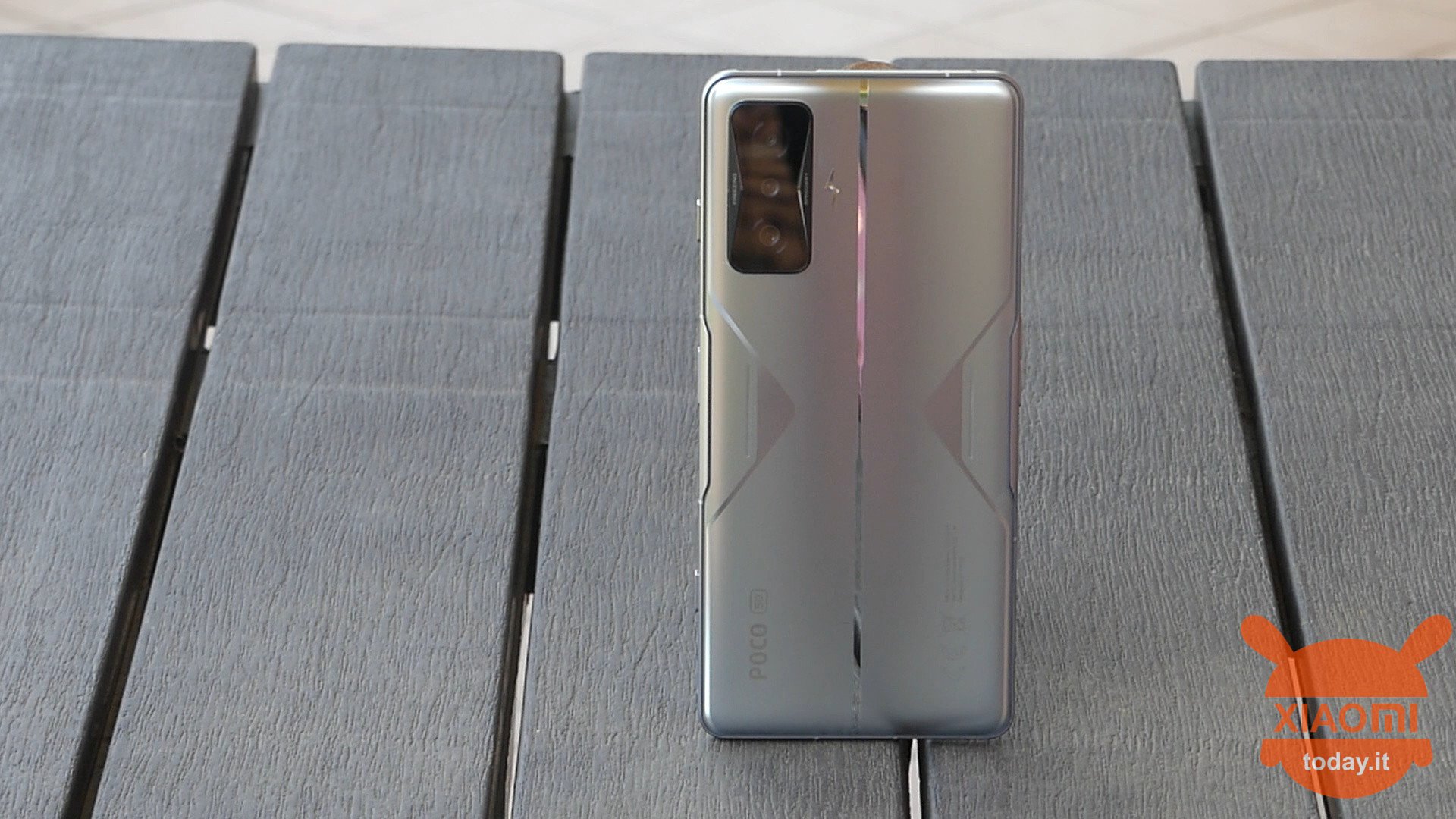 We can say that POCO F4GT is it a top of the range? We certainly can if we evaluate its hardware equipment. It is a real flagship thanks to its processor Snapdragon 8 Gen1 by Qualcomm. However, we know that it is not only the SoC that makes a device a champion: the display, battery and everything around the CPU is also an integral part. DxOMark in this regard tells us about the display of POCO F4GT, decreeing that it is very good in a segment, but very bad per un other.
The display of POCO The F4 GT is excellent for gaming, however it leaves something to be desired in video playback. Here is the verdict of DxOMark
DxOMark experts evaluated the display quality of the new gaming smartphone POCO F4 GT. Tests were performed in real-world use cases and on special equipment using brightness measurements and other parameters. POCO F4 GT performed well, but there are several nuances that prevented it from entering the top 10 of devices in its price range. POCO F4 GT is equipped with a display AMOLED from 6.67 " with a resolution of 1080 x 2400 pixels. During the tests, the smartphone was compared with Realme GT 2 Pro, IQOO 9 Pro, Nubia Red Magic 7 Pro as with representatives of the same price category.
In the test of legibility, experts compared how comfortable it is to read from the screen and look at photos with an ambient light of 1000 lux (illumination corresponds to a cloudy day). In this test, the POCO F4 GT turned out slightly behind the competition and scored 58 points, while the leader scored 76 points (iPhone 13 Pro Max). To evaluate the reliability of the reproduction of the colore, the image from the smartphone screen was compared with the image on a calibrated monitor. In this indicator, the POCO The F4 GT scored 85 points: the leader of the test, in comparison, has 91 points and is the Oppo Find X5 Pro.
But now let's go to the sore spot: the video display test. Experts have noticed one weak brightness and image saturation, as well as a frame rate decline. In this test, the smartphone received 49 points. The miglior result was Samsung Galaxy S22 Ultra with 91 points. In terms of processing the movement on screen, the smartphone surprised experts by showing a score of 80 points, while the result of the leader Huawei P40 Pro was 87 points. This test also includes analyzing dynamic content (such as games and videos) for object blurring, artifacts, and frame rate drops.
The smartphone he could have been among the leaders in the ranking of its price category if it had done better in the test of video playback and image readability. But eventually the smartphone took over 14 th among the competitors and 69th in the general classification.
POCO F4 GT 5G | 12 GB - 256 GB | Black
36 used by 481,23 €
631,02

€

699,90

€
available
6 December 2022 10: 57

Amazon.it
Price updated on: 6 December 2022 10:57