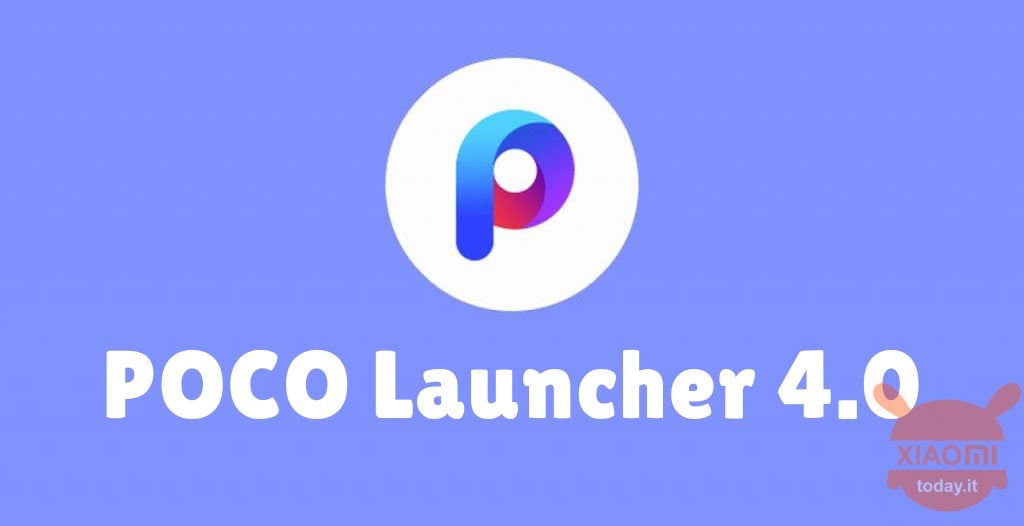 It was October two years ago when we talked about POCO 3.0 Launcher. The best system launcher version for MIUI (ironic how it was developed by the team POCOPHONE) never came out but nevertheless, after two years, the POCO 4.0 Launcher. That's right: a new optimized version was launched just yesterday and we managed to get our hands on it. Before going to see what the news is, however, it seems right to make a clarification. The download link you will find at the end of the article leads to a BETA version: we do not guarantee correct functioning, therefore.
While we waited for version 3.0, here is a surprise to arrive POCO Launcher 4.0, the latest optimized version. Here all the news and a download link
POCO Launcher 4.0 is finally official. It has been a long time since users, especially in fan groups, have been asking for a renewal of MIUI based system launcher. As anticipated, the matter for which a "third party" team develops the best launcher for Xiaomi and Redmi smartphones is rather funny. Yes, because we know that there are many, many users who use it. But that said, let's see what the changes and improvements are for now. First, all of the MIUI Launcher features have been added to POCO Launcher 4.0 (launch version 4.36).
According to what was communicated by the changelog, it was fixed the issue with rebooting configuration once installed. So, on the first reboot, there shouldn't be any problems. Furthermore, it appears that i lag issues on X-series smartphones have been eliminated: fluidity and speed of response at the highest levels. An interesting thing is that it was added animation speed: There are now three levels to choose from, based on our preferences. Finally, it comes added background zoom animation. In essence, 90% of the bugs have been fixed.
Below we leave the download link (Google Drive) at POCO Launcher 4.0, however, relieving us of any responsibility in case of damage to the smartphone after installing the package. The apk comes from third party sites and is not yet on the Play Store. In any case, soon it will be.
POCO X4 Pro 5G | 8 GB - 256 GB | Black
2 used by 339,47 €
7 December 2022 0: 55

Amazon.it
Price updated on: 7 December 2022 0:55