It's been a few months since POCO it does not come out with new devices and perhaps it is better this way. The devices that the Xiaomi sub-brand produces every year is disarming, as is Redmi. However, we can't say the same about the update. On the contrary: every time one comes out, our mood is anything but disarmed. Users of POCO X3NFC today they can smile as the release of update a has begun MIUI 13 Global and to Android 12. Let's go and see the news and who can download it (or receive it via OTA) since it is a package reserved for I Pilot.
Even the "small" POCO X3 NFC begins to receive the update to MIUI 13 Global and Android 12. Here are the news of the update for Mi Pilot
According to what we learn from the list of updates released by POCO, the developers have released the update to the MIUI 13 e Android 12 per POCO X3NFC. In any case, as we anticipated before, this is an update reserved for this smartphone in particular, but it will only come to I Pilot for the moment. This means that only those who have joined the program of the same name can immediately take advantage of functionality of MIUI 13.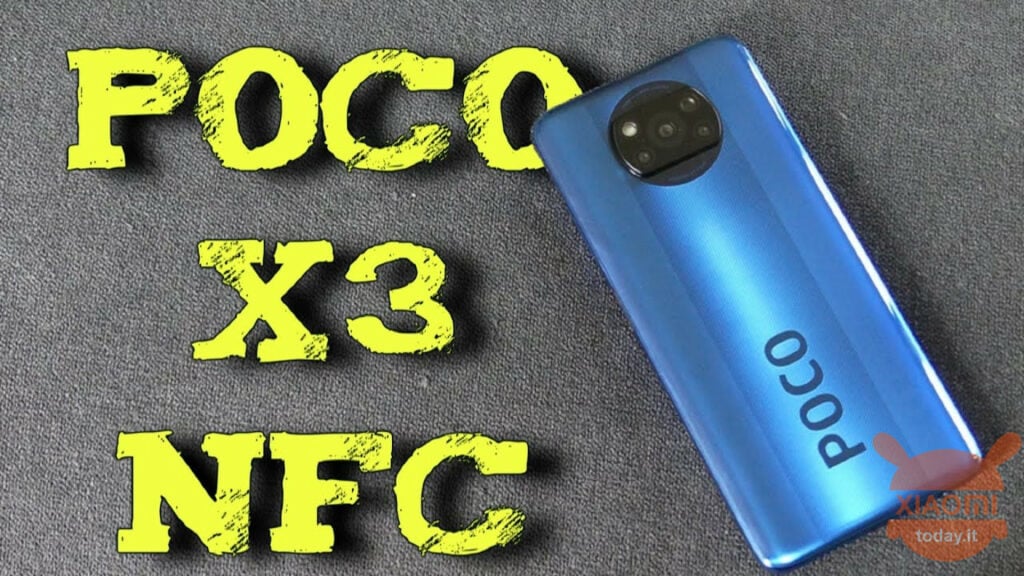 As for the details of the update, we understand that the build number that brings MIUI 13 and Android 12 su POCO X3 NFC is the 13.0.1.0.SJGMIXM. From the letters MI at the center of the build it is recognized that the release is intended for the global branch. In this regard, we invite you to read this article to understand how MIUI works and how many branches it has in all. At the moment we don't know which ones bugs, e critical issues this update brings. The Mi Pilots are used in this sense to improve performance and understand their compatibility well.
Below we leave you the download link NOT RECOMMENDED installation if you weren't Mi Pilot. The Xiaomitoday.it team is released from any liability in case of damage to the device following the installation of the updates listed in the article.
POCO X3 NFC | 8 GB - 128 GB | Grey
30 November 2022 9: 36

Amazon.it
Price updated on: 30 November 2022 9:36