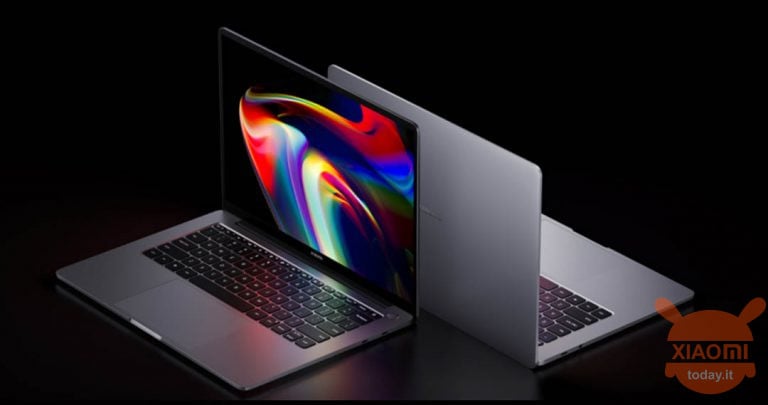 Today on the well-known benchmarking platform Geekbench appeared some new mysterious products with the model name "TIMI A11". These are thought to be the next laptops from the Xiaomi brand.
New Xiaomi laptops caught on Geekbench: two 12th generation Intel CPUs unveiled
According to what was revealed by the Geekbench website, these new laptops seem to be equipped with a series of Intel processors not yet officially launched, namely the Intel i5-12450H and the Intel i7-12650H. The first uses a 4P + 4E architecture, with 8 cores 12 threads, 12 MB of L3 cache memory, and a dedicated graphics card RTX 3050. The second, that is the one with Intel i7-12650H comes with a 6P + 4E architecture, 10 cores and 16 threads, 24MB of L3 cache memory and an RTX 3050 Ti graphics card.
We point out that with "4P + 4E" or "6P + 4E" we mean a high-performance hybrid architecture that combines two new core microarchitectures, the P-cores (cores dedicated to performance) and the E-cores (cores dedicated to efficiency), on a single processor die.
In any case, judging by the results of Geekbench 5 OpenCL, we have a single core score of the Intel i7-12650H which is almost identical to that of the AMD 5800X but its multi core score is slightly lower. As for the Intel i5-12450H, we have a single core score about 7% lower than the AMD 5800X and a multi core score about 20% lower.
Finally, as regards the data revealed on Geekbench, both the version with Intel i7-12650H and the one with Intel i5-12450H should integrate 16GB of RAM and run with the latest operating system from Microsoft, Windows 11 (64-bit) .
Recall that last month Xiaomi launched the Pro 14 Ryzen Edition Laptop. The laptop is equipped with an AMD Ryzen 5 or AMD Ryzen 7 CPU of your choice, along with a panel with a resolution of 2,5K, a diagonal of 14 inches and with a refresh rate of 120 Hz.
Xiaomi Robot vacuum cleaner
20 used by 220,96 €
220,96

€

249,99

€
available
1 December 2022 3: 30

Amazon.it
Price updated on: 1 December 2022 3:30